Normandy Veteran Ken Hay MBE Becomes Memorial Ambassador
The Trust announces the appointment of Normandy Veteran Ken Hay as Memorial Ambassador. Ken joins Joe Cattini, Mervyn Kersh and Stan Ford in this special role, representing the Memorial and those remembered on it, and sharing its message with the public and especially the younger generations.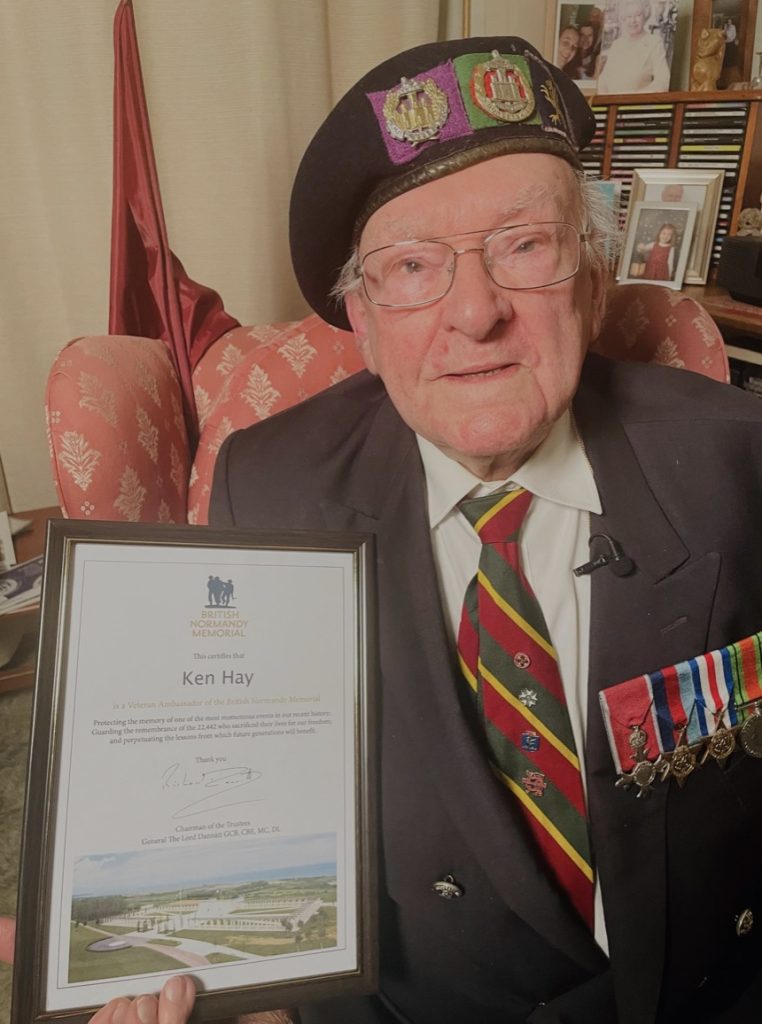 "I'm proud to be an Ambassador for the Memorial at Ver-sur-Mer because there lie the names of so many who gave us, the French and the Europeans, their freedom. We get applauded, but we had all our lives, they didn't."
Ken is particularly passionate about educating the younger generations and has conducted many school visits meeting children and young people to tell them about his Normandy experiences. He is also a champion of the Guardian programme, the regular-giving initiative for the preservation of the Memorial for future generations.
Ken saw the Memorial for the 78th anniversary of D-Day in June 2022 and here we share his first reactions on that special visit:
Ken lives in Upminster in East London. He landed at Courseulles-sur-Mer on D Day +5 and his unit made its way towards Hill 112. On the night of 7-8 July, Ken's unit was on a night patrol when they were cut off and came under attack. 9 of his comrades were killed, 16 escaped (including Ken's brother) and 5 were captured including Ken. Ken then spent 6 days and nights in a train with the most basic of facilities travelling from Chartres to Aachen and a further 5 days and nights from Aachen to Zabrze in Poland (near Katowice) and put to work in a coal mine. With the Russians approaching, the prisoners were marched out, having been told that they were marching to a new location. This became known as the long march (approximately 1,000 miles), during which many of the prisoners died. They continued marching until 20 April when they heard the sound of guns and the prisoners refused to march any further. They were liberated by American troops and Ken returned to the UK via Rheims, arriving in the UK on 4 May, just in time for VE Day on 8 May.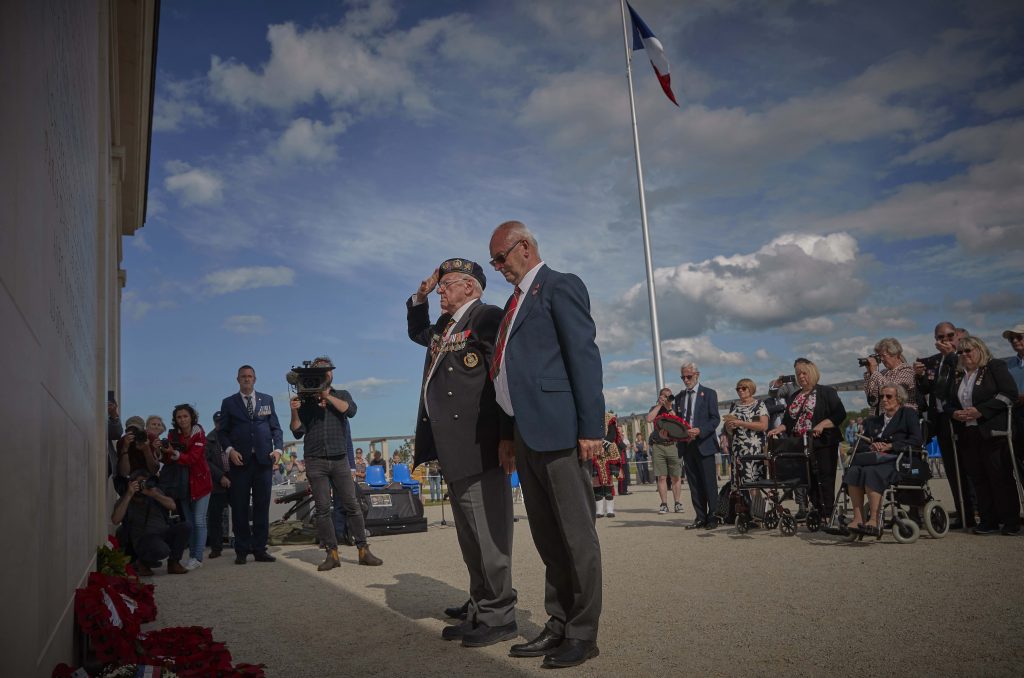 Ken lays a wreath at the D-Day Wall on 6 June 2022, alongside his son Christopher.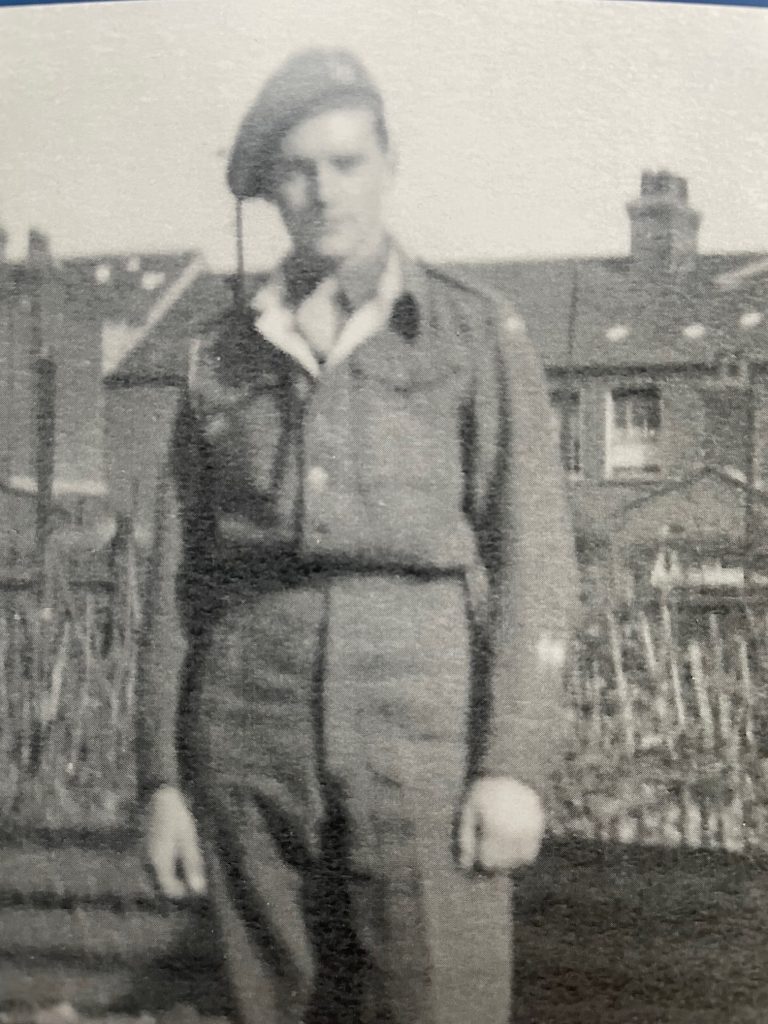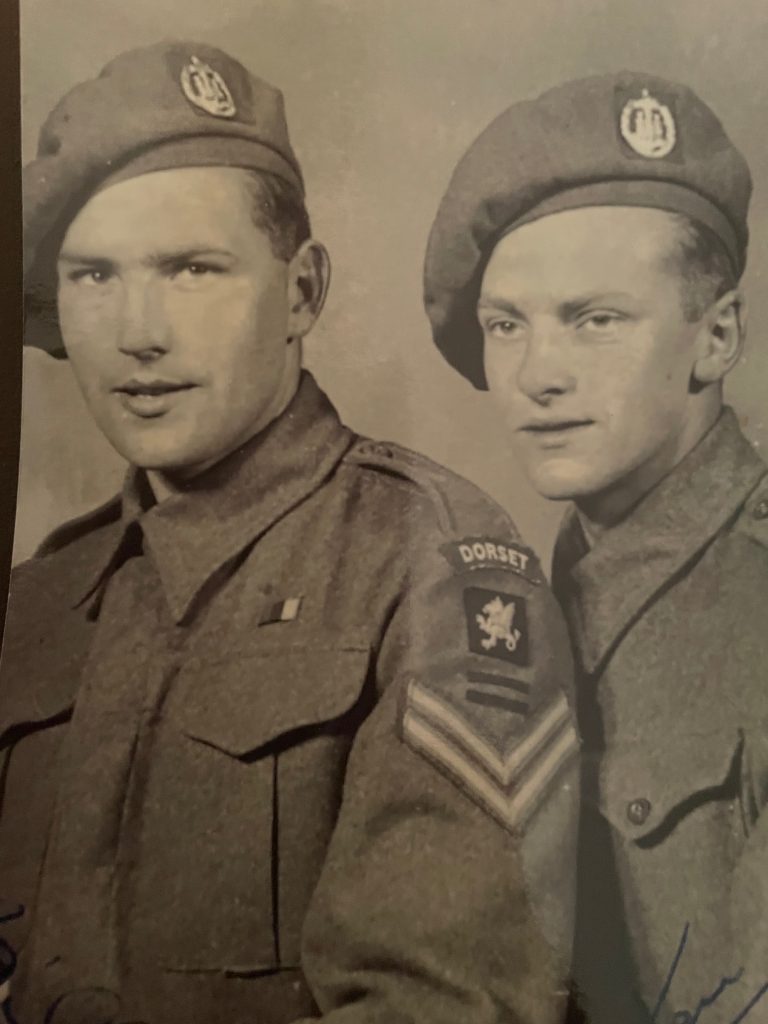 Ken [pictured right] and his brother Bill, who served in the same platoon as him.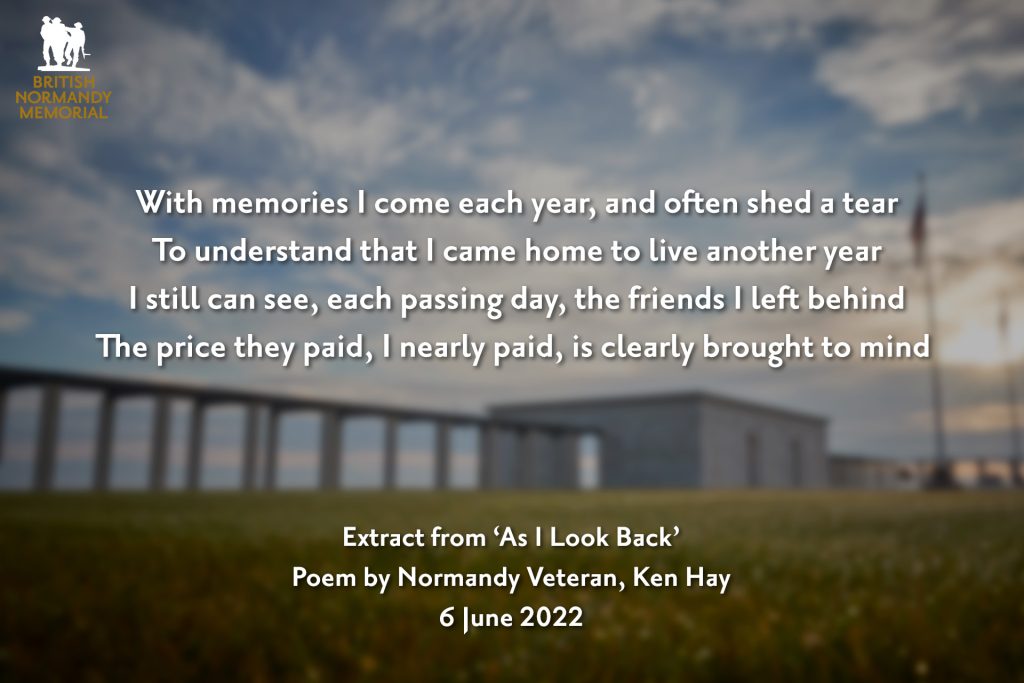 Ken wrote a poem 'As I Look Back' to commemorate the 78th anniversary.