Become a Guardian and receive Memorial Book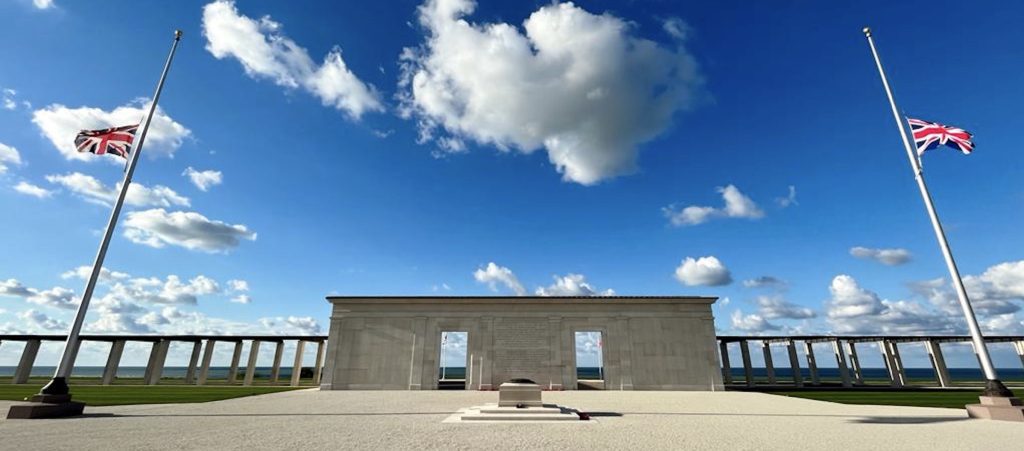 Whether you sign up as a Guardian yourself or nominate someone else as a Guardian, you will receive a Normandy Memorial Trust certificate signed by Chair of Trustees, Lord Richard Dannatt and a stunning British Normandy Memorial Photo Book. Guardians qualify for a 20% discount in the British Normandy Memorial Shop. Contact [email protected] for your discount code. We ask that you commit a monthly donation of £10 for a minimum of 1 year.
Help the Trust guarantee the maintenance of the British Normandy Memorial with a regular donation, and through it, the continued remembrance of the 22,442 men and woman whose names are inscribed on it. The Trust is completely reliant on the generosity of the public to safeguard its future and long-term protection.
You will be the Guardians of the memory of one of the most momentous events in our recent history; Guardians of the remembrance of those who sacrificed their lives for our freedom; and Guardians of the lessons from which future generations will benefit.
HOW TO SET UP A REGULAR DONATION 
You can complete this form to instruct us to set up a Direct Debit mandate for you.
If you are nominating a friend or family member as a Guardian and would like the certificate and book to be sent directly to them, please contact us with their address by emailing [email protected].
Or you can leave a message on our Freephone number 0800 470 1002 and we will call you back at a time convenient for you to take your details over the phone.
Or you can Download this direct debit form and email it to:  [email protected] or post to Julie Verne, Director of Development, Normandy Memorial Trust, 56 Warwick Square, London, SW1V 2AJ.
*If you wish to gift a 'Guardianship' to a loved one, please include the name of the person you would like to appear on the Guardian certificate. *
For more information you can contact us by emailing [email protected].
Find out about becoming a school Guardian here.
To find out about more about becoming a Corporate Guardian contact [email protected]
LEAVING A GIFT IN YOUR WILL
Information on how to leave a gift in your will can be found here.
As a Guardian of the British Normandy Memorial you have our commitment that your support will only be directed to ensuring the maintenance and longevity of the British Normandy Memorial and the legacy of the Normandy fallen. We will keep you updated with an Annual Report on the impact of your much-valued support.
Other ways to donate are here.