D-Day 80: Standing with Giants Installation
A total of 1,475 silhouettes by 'Standing with Giants' will appear in Spring 2024 at the British Normandy Memorial in Ver-sur-Mer, representing the number of fatalities under British command on 6 June 1944. This art installation will be part of D-Day 80 commemorations at the Memorial and will be available to visit throughout Summer next year.
Standing with Giants is a community project, set up in 2019 by Oxfordshire community artist, Dan Barton, and a group of local volunteers. They create large scale art installations using recycled building materials and provide meaningful spaces for people to visit and reflect.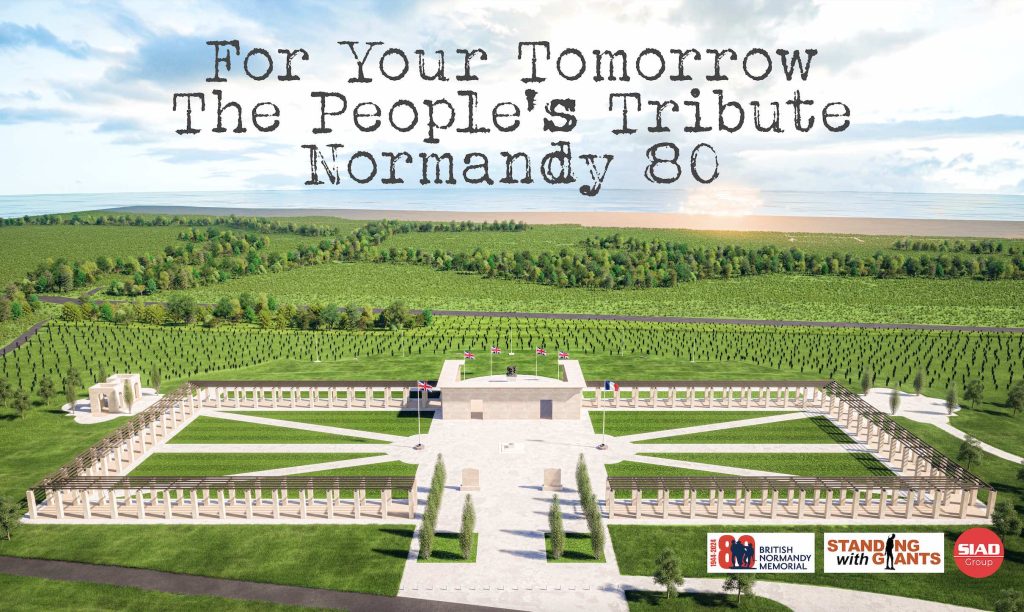 Founder Dan Barton says:
"Our ethos at Standing with Giants is to value life, to understand and appreciate why we have our freedom, and to remember and pay tribute to those who have fallen so we can live the lives we have today. 'Standing with Giants' is a great way of using art to do this."Dan Barton founded 'Standing with Giants' after several incredibly successful displays to honour those that have given us our freedom. He calls them Giants due to the enormity of their sacrifice so that others can be free.Although Dan and his team started with a zero budget, they have enlisted many volunteers and companies who have donated materials and logistics towards the thirty-ton installation. They hope to encourage as many different groups as possible and organisations to help complete The People's Tribute called 'For Your Tomorrow' by April next year.Speaking of next year's major installation, Dan's wife Janette Barton who works alongside him says:"The installation will take 20-30 people around 15 days to set up: it's truly epic. Dan has set this whole project up so others can get involved: he and volunteers have been making the components for the figures and now he's hoping to get dozens of groups and organisations involved to assemble 'The People's Tribute'. We've just set up a new workspace and I'm praying we find some funding from somewhere; it will really help take some of the pressure off with our endeavour".
Eight of the 1,475 due to be transported to Normandy were exhibited on 9 November outside the Royal Albert Hall at the launch of the anniversary concert, 'D-Day 80:Remembering the Normandy Landings'.