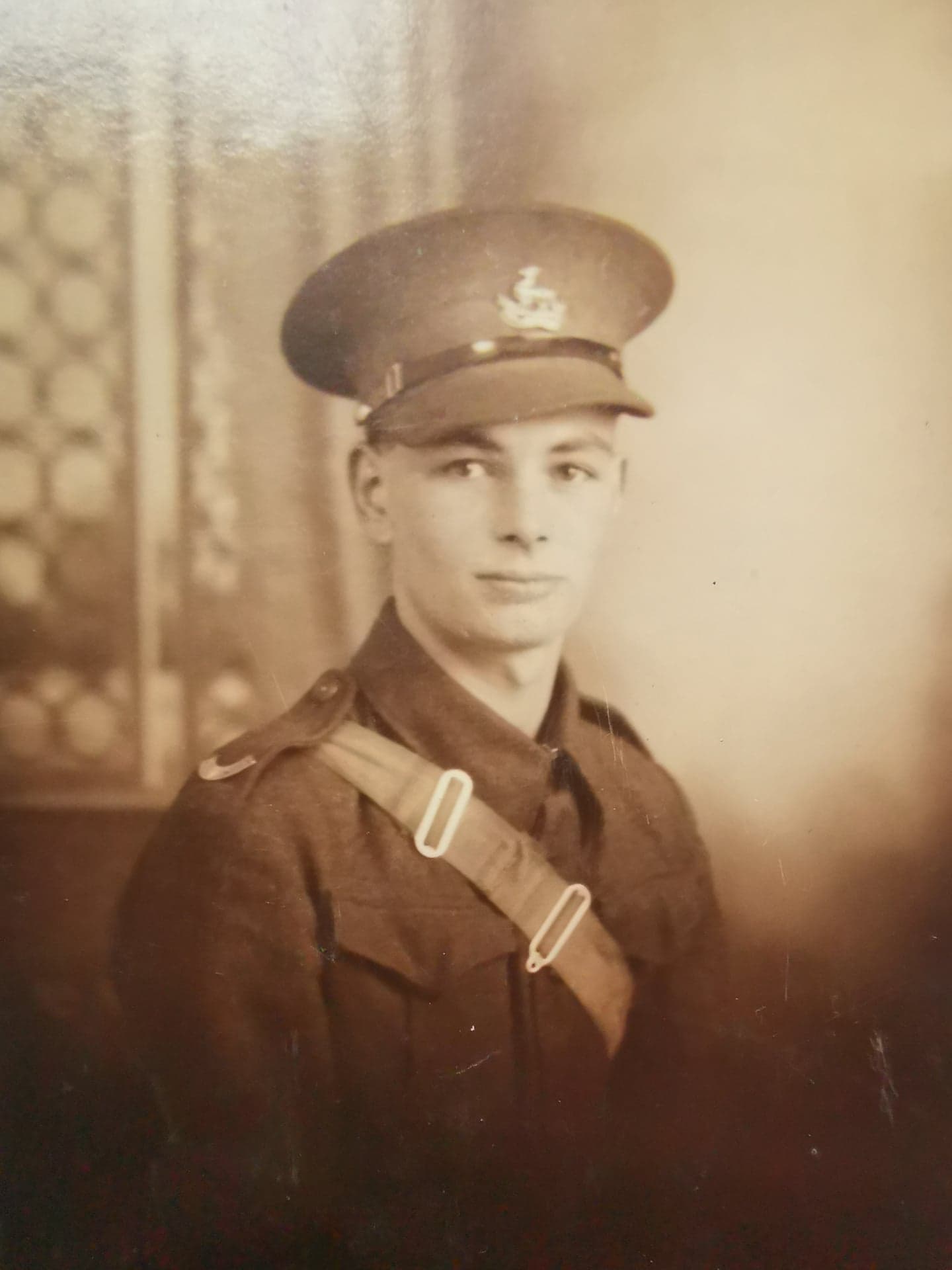 George Albert Brueton #2
The story and photographs are shared by the Trust with kind permission from Jason Woods and Doreen, George's sister. George was Jason's 2nd cousin on his mother's side, the Brueton's.
I learned of George back in 2010 when doing research into my family history on Ancestry. George was my grandfather's 2nd cousin and after finding his daughter, Delsie, we exchanged details and embarked on finding out more about him as Delsie never met her father, and her mother didn't speak of him.
The whole story intrigued me. The regiment is throughout my family as they all served during the First World War in the Warwick's'. I found George's story quite sad, being so young he would have still been seen as Veteran on D-Day - a lot of the lads that landed were new, conscripted recruits, not volunteers who had been there since Dunkirk, like George.
George's story, and that of the Regiment, during those early days of the Normandy campaign motivated me to raise the funds and get a memorial erected in what is left of Lebisey Wood to honour the 154 killed and wounded on 7 June 1944 during one of the battalion's fiercest encounters of their Normandy campaign due to the strength of German opposition. On 7 June 2022 I was proud to be able to unveil it. The memorial will be there for all to see for many years to come and hopefully people will learn and, most of all, never forget the sacrifices of George and his fellow soldiers.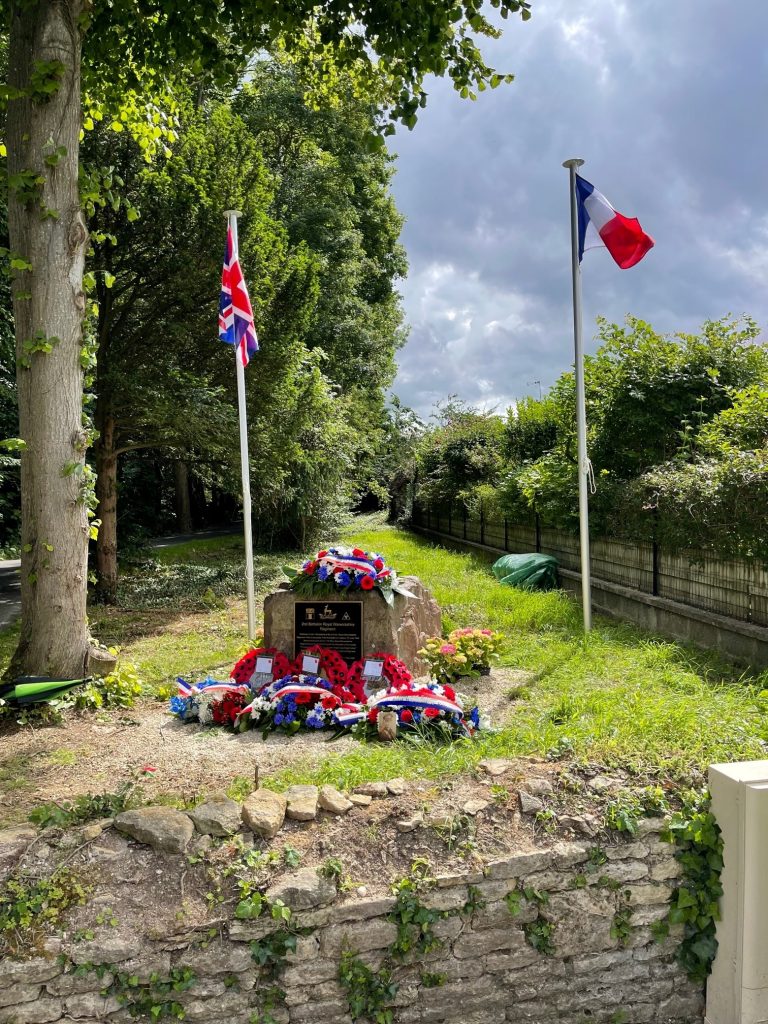 2nd Battalion, Royal Warwickshire regiment memorial, Lebisey Wood
As part of the event, I was interviewed by the BBC to talk about the memorial and what it represented. As a result of this interview, I was contacted by George's sister, Doreen, whom I thought had long passed. What a fabulous end to the memorial. We have met and exchanged info and stories and she is over the moon someone is remembering her brother.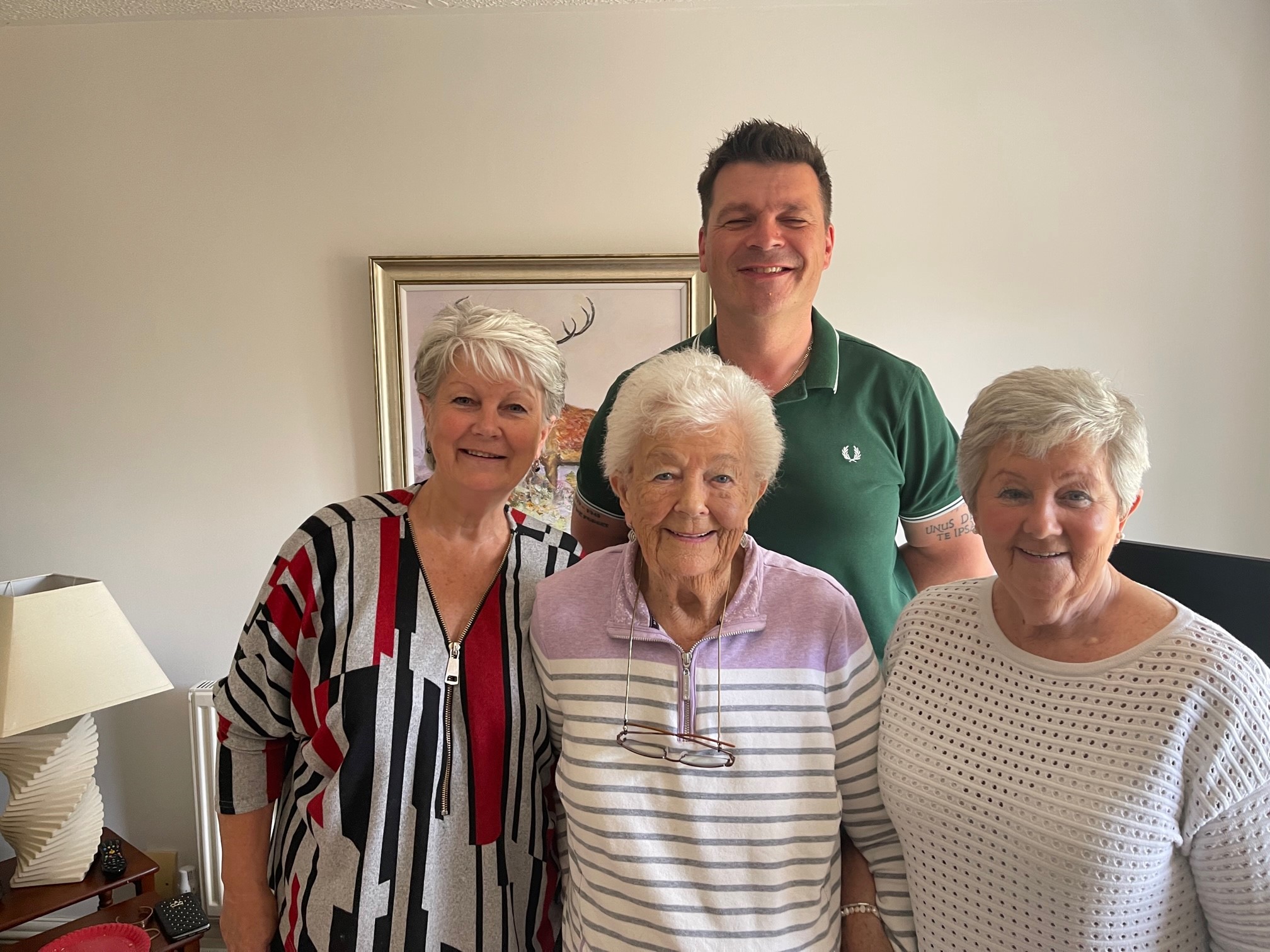 George Brueton's sister, Doreen (centre), with her daughters and Jason
She was able to tell me a bit more about him. He joined the 2nd Battalion, Royal Warwickshire Regiment in January 1939 as a Rifleman and he went to France with the British Expeditionary Force (BEF) and was evacuated with the battalion from Bray Dune beach on 31st May 1940.
He married his wife, Ellen in 1941 in Devon - Doreen commented that he didn't tell his family till after he got married!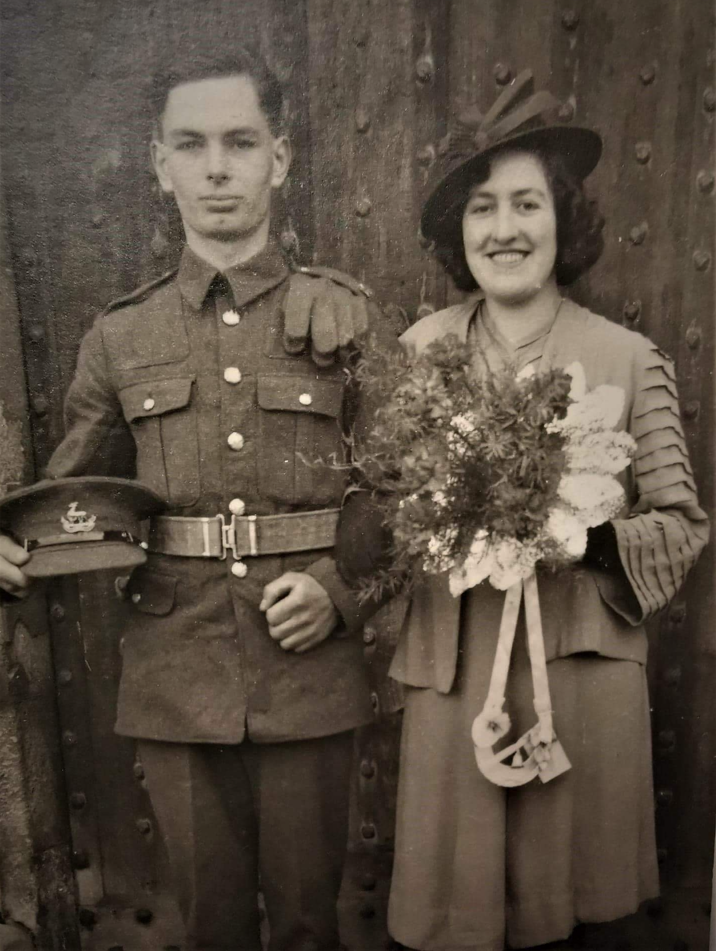 George and Eileen's wedding, 1941
George left for France with the battalion leaving behind his pregnant wife who was expecting their first child, Delsie. He took part in the second wave on D-Day June 6th, 1944,
George was killed in Lebisey Wood on the 25th June 1944, although his service record states 23rd June. He left behind his unborn child, Delsie, and 7 sisters.  Doreen said his father was distraught at the news. After work every night he would sit outside the front of his house and cry. George being the only boy really hit him hard.
British Normandy Memorial - Additional Information
You can read more about the information Jason first discovered about George in his original Story
FALLEN HEROES
GEORGE ALBERT BRUETONArmy • PRIVATE

Royal Warwickshire Regiment
2nd Battalion

DIED 25 June 1944

AGE 23

SERVICE NO. 5110551