D-Day 76: Construction Update From Ver-sur-Mer
A year ago on  6 June 2019, the 75th anniversary of D-Day, the Memorial site at Ver-sur-Mer was officially inaugurated with the unveiling of the D-Day Sculpture & laying of the Foundation Stone. Then Prime Minister Theresa May, French President Emmanuel Macron and Normandy Veterans were in attendance.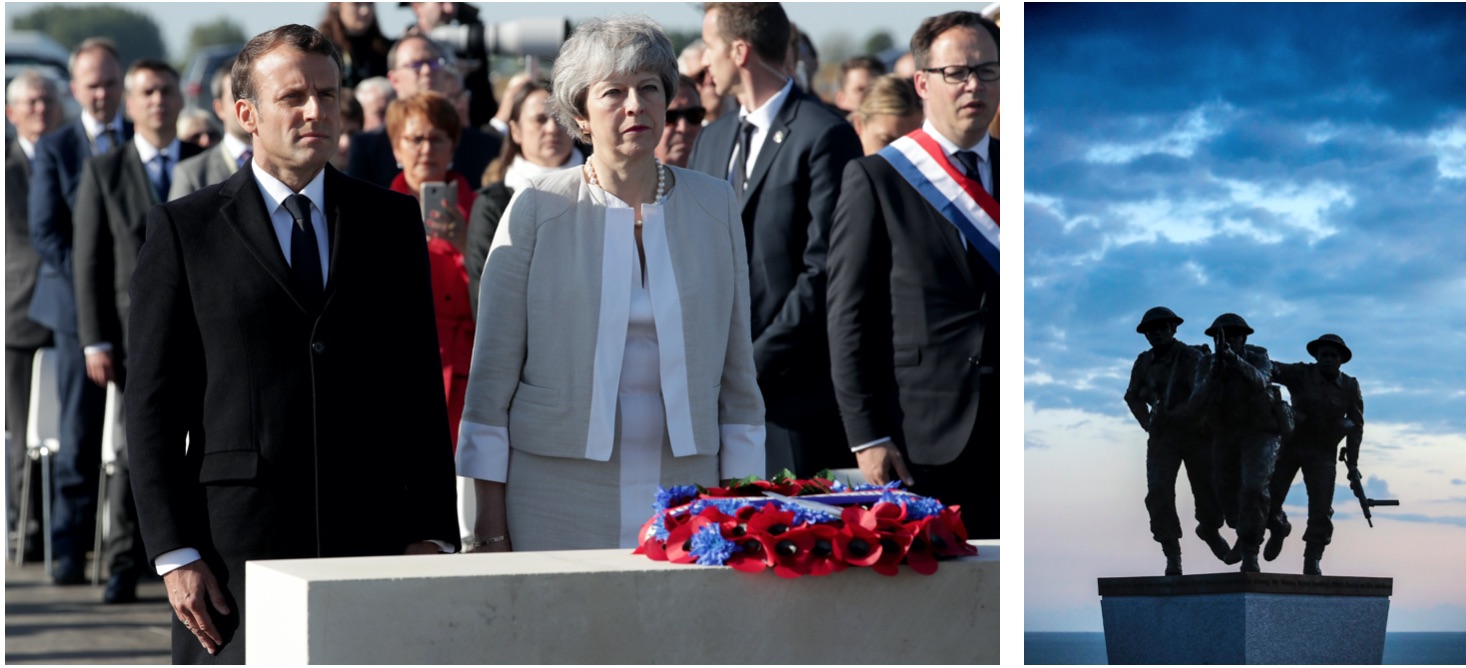 Since then, significant construction work has taken place on the site. Following a two-month pause due to the coronavirus crisis, construction of the Memorial has resumed thanks to the introduction of new working practices by principal contractors Eiffage and the large, open nature of the site. The health and safety of those working on the British Normandy Memorial has been and remains the Trust's top priority.
The below video report features the latest footage of the site and is narrated by Founding Trustee, Nicholas Witchell. 
One of the areas of greatest progress has been on the landscaping and the planting of thousands of trees and shrubberies across the Memorial site. Twelve semi-mature Holm Oak trees now line the Memorial Entrance, while many hundreds of young trees have been planted across the entire site.

Significant progress has also been made on the erection of the stonework. The East Pergola was completed in early March and master stonemasons, S. McConnell & Sons, have almost completed installing the stone columns of the West Pergola. The French Memorial, which recognises the sacrifice of the civilian population in Normandy, has seen its foundations installed and the first courses of stone laid.
The official opening ceremony, originally due to take place on 4 September 2020, has been postponed to Spring or early Summer of 2021.

The Normandy Memorial Trust Guardian Programme
The British government is not providing any funding for the maintenance of this important national Memorial. Therefore, to coincide with the 76th anniversary, the Trust has launched the Normandy Memorial Guardian programme to give an opportunity to generous supporters to safeguard the Memorial and ensure its continued wellbeing for future generations.
Read the message from our Normandy Veteran and find out how you can become a Guardian.