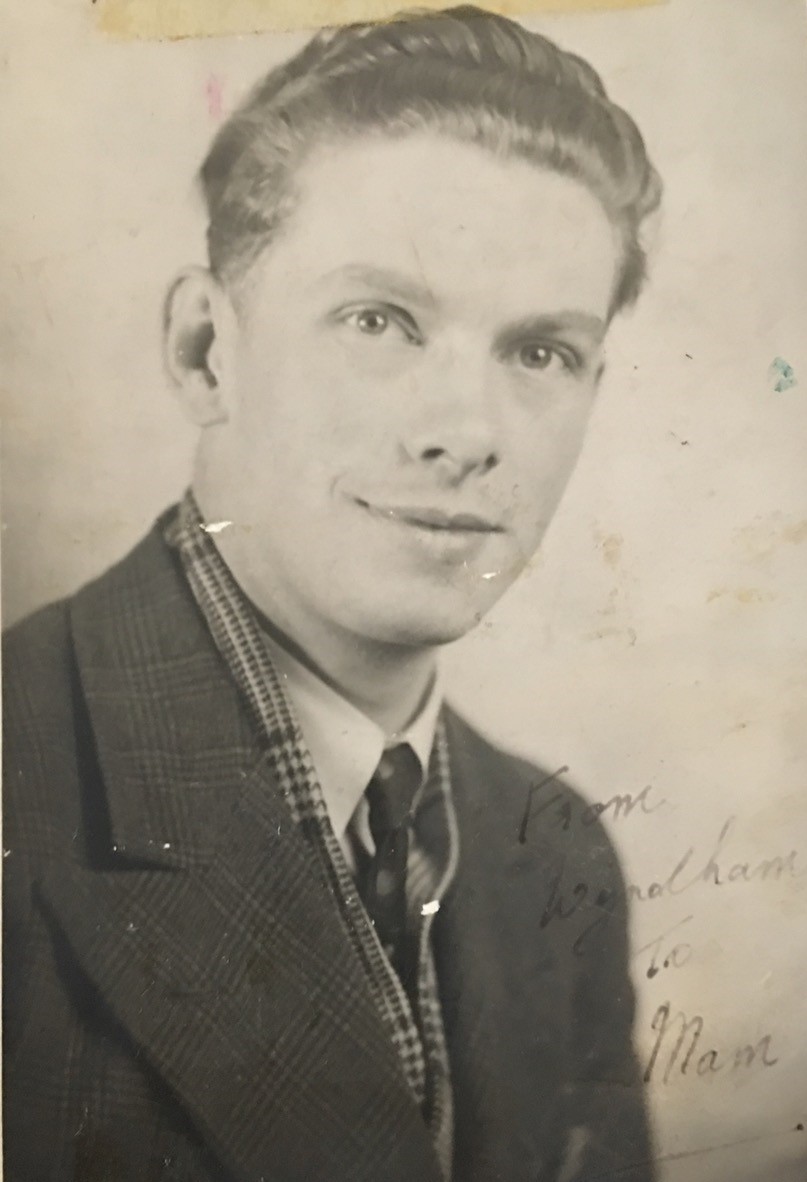 Wyndham Whittle
The story and photographs are shared by the Trust with kind permission from Barry Smith, great nephew of Wyndham Whittle
In memory of Wyndham Whittle, 1st Battalion, Welsh Guards. He was born in Llwnnypia, Rhondda Cynon Taf, Wales and had a twin sister, Winifred. Before the war he worked in London, having travelled from Wales in search of work. He was employed in hospitality working in restaurants. He was, according to the family, something of a comedian, very funny and the life and soul of the party.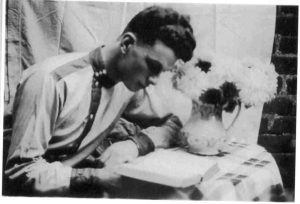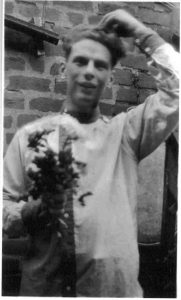 Wyndham Whittle, aged 18
We believe he was called up to serve. We don't know a lot about the circumstances of his death. We think, from the Welsh Guards battalion war diary that Wyndham died in an engagement with an SS Panzer division but not 100% sure.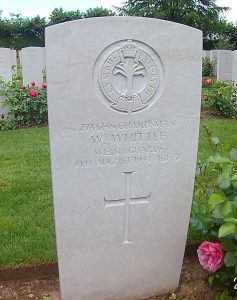 Additional information from Normandy Memorial Trust: Wyndham Whittle was killed in action on 4th August 1944. The battalion was ordered to advance to Montchamp where it encountered 9th SS Panzer Division which was in reserve just south of the town. The Welsh Guards had been ordered to capture Le Pont Esnault and then Montchamp. 9th Panzer counter-attacked and a number of men of the Welsh Guards, including Wyndham, were killed or wounded during the fighting.
FALLEN HEROES
WYNDHAM WHITTLEArmy • GUARDSMAN

Welsh Guards
1st Battalion

DIED 04 August 1944

AGE 31

SERVICE NO. 2733246