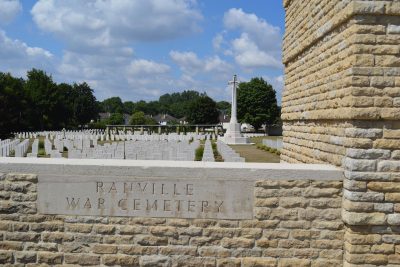 William Solomon
It is over 75 years since D-Day and the Battle of Normandy, in which 2,442 men and women, who served with British units, died. But for some, their story has stayed alive to the present day.
Ordinary Seaman William Solomon was the son of Solly and Annie, of North Kensington in London. He was one of a small number of men who died during the Battle of Normandy who served under an alias. This was often to mask their Jewish identity in case they were captured by German forces, as there was a risk that they would be treated more harshly as prisoners or even murdered. William Solomon served on HMS Quorn during the Battle of Normandy, under the name 'Wilbur Sullivan'.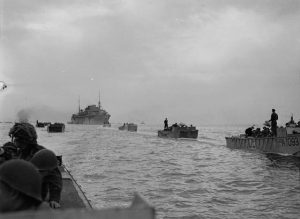 © Library and Archives Canada/Department of National Defence
HMS Quorn was part of the beach head defence force and on the night of 3 August 1944 she sailed to her patrol area together with an American radar ship. They were due to launch a bombardment of the German torpedo boat (E-boat) pens at Le Havre at dawn but just before midnight she was hit amidships in the boiler room by a torpedo from a German Neger human torpedo midget submarine. HMS Quorn sank within a few minutes. Some crew went down with the ship whilst others who had been able to abandon ship drowned.
William Solomon was just 17 years old when he was killed, but it wasn't until 2017 that his real name - and Jewish identity - were revealed. To recognise his true faith, the Commonwealth War Graves Commission changed William's headstone at Ranville War Cemetery to feature the Star of David, instead of a cross.
FALLEN HEROES
WILLIAM SOLOMONRoyal Navy • ORDINARY SEAMAN

Royal Navy
HMS Quorn

DIED 03 August 1944

AGE 17

SERVICE NO. P/JX 632459