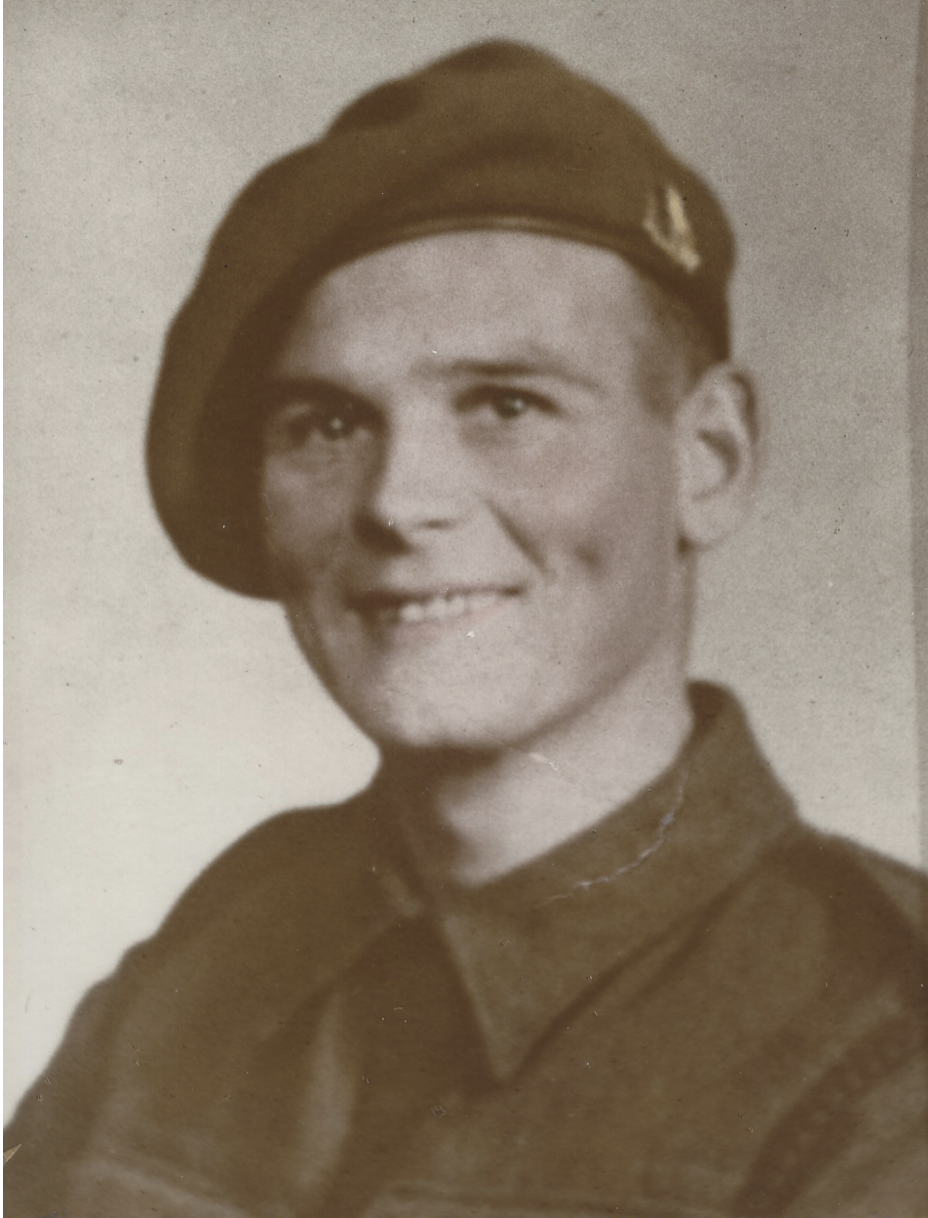 William Richard Moss
The information and photographs are shared by the Trust with kind permission from the Moss Family and Jeff Clements, the author of 'Remembered - The Men On The War Memorials On Witney, Crawley and Hailey'. The history book includes information supplied by William's sister, Irene, and other family members. The passages below are taken directly from the publication (pages 100-102).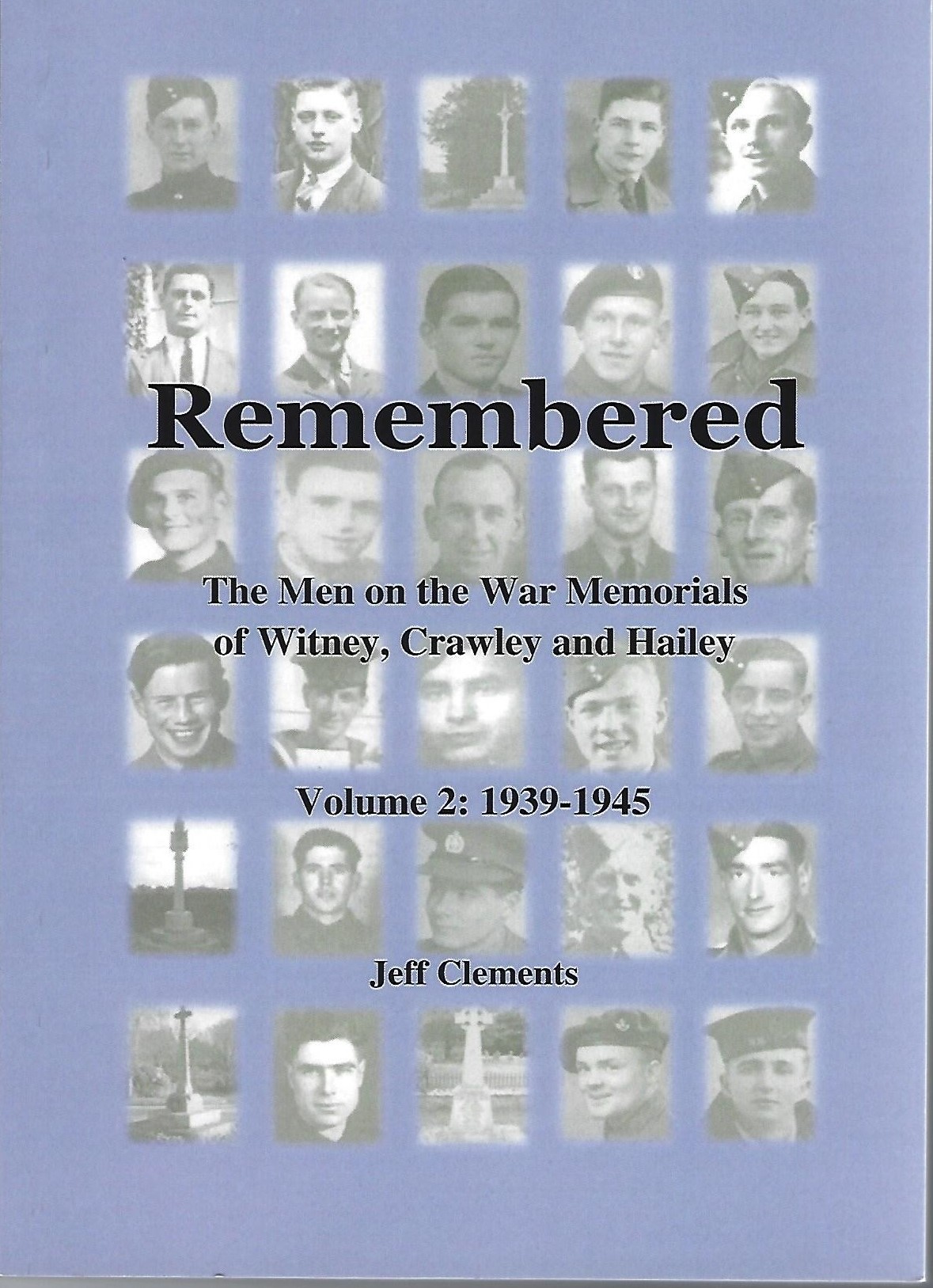 William 'Billy' Moss was born at 39 West End, Witney, 0n 27 January 1920, the sixth child of William, a 'blanket cleaner' at W. Smith and Co's, Crawley Mill, and his wife, Bessie (née Eeles).
In September 1932, he joined the 1st Witney Company of the Boys Brigade, remaining a member until 1934 when, aged 14, he left school.
Upon leaving school, Billy worked for James Walker and Sons Ltd at their blanket mill in the Crofts and within a short time his father, who had begun to find the journey to Crawley each day increasingly tiring, left his job and also obtained employment at Walker's where he remained until becoming ill. In March 1940, aged 56, he succumbed to cancer. It was not long after his father's funeral that Billy received his call-up papers.
Billy enlisted on 16 May, joining the Oxfordshire and Buckinghamshire Light Infantry. But, following his basic training, on 21 June 1940 he was transferred to the Royal Warwickshire Regiment and posted to Northern Ireland along with the 182nd Infantry Brigade, part of the 61st Infantry Division.
By the summer of 1941, Billy was serving with the 182nd Brigade's Anti-Tank Company. In September of that year the 61st Infantry Division, in line with other infantry divisions, was required to form a dedicated reconnaissance battalion. This unit was to be raised from existing brigade anti-tank companies, although each man was required to pass tests to assess his suitability for the new role. Many failed and were returned to regular infantry battalions, but Billy was successful and become one of the first to join the newly formed 61st Regiment, Reconnaissance Corps. He remained in Northern Ireland and gained promotion to sergeant.
At the end of 1943, the 61st Regiment was detached from the 61st Division and sent back to England to join the 50th Division, recently returned from North Africa. By January 1944 the 61st Regiment were encamped at Shorncliffe, near Folkestone, but they did not stay long. The training was intense and every few weeks the unit was moved to a new location with the final move being in May 1944, when the 61st Regiment was sent to a tented camp in 'Nightingale Wood', close to Romsey, near Southampton.
Billy had a period of leave before the move, during which Irene remembered that her brother had a sense of foreboding regarding the forthcoming military operation. Before returning to his unit, he told his older brother, Walter, that he knew he wouldn't be coming back.
At dawn on 6 June 1944, the Allied invasion force began to fight its way ashore onto the beaches of Normandy. The priority for the 61st Regiment, coming ashore on Gold Beach that morning, was to land contact patrols to support the assaulting battalions. The light Reconnaissance Cars and jeeps of 'A' and 'C' Squadrons were the first vehicles ashore but were vulnerable to enemy fire. Over half the crews were killed or wounded on the beach or in trying to reach it. The problem of landing men and machines was compounded by the uneven sea bed, churned up by shell fire and littered with hidden craters.
It is understood by his family that as Billy Moss left his landing craft he fell into the sea, possibly into one of these areas of deeper water. Out of his depth and weighed down with his equipment and a radio set, he drowned.
Billy Moss is buried in Bayeux War Cemetery.
FALLEN HEROES
WILLIAM RICHARD MOSSArmy • SERJEANT

Royal Armoured Corps
61st Reconnaissance Regiment

DIED 06 June 1944

AGE 24

SERVICE NO. 5385691