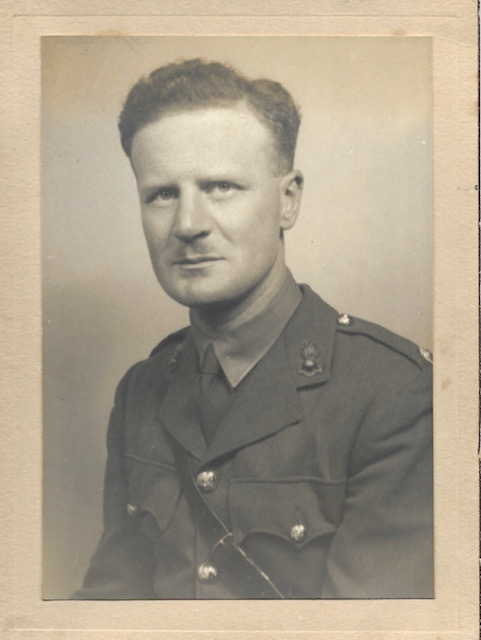 William H S Tyrer
The story and photographs are shared by the Trust with kind permission from William's nephew, Chris Tyrer
I have various letters relating to the circumstances of the death of my uncle, William Tyrer  on the 26th July 1944 and can also provide a little personal information based upon accounts given by my Father who also served in Normandy in 1944 and thankfully survived. I believe that my Uncle was involved in the battle to take Caen and may have been operating in support of the Canadian Army.
I understand that my Father, who was in the Royal Army Service Corps in Normandy during July of 1944 came across my Uncle's unit by chance not having previously been aware of his precise whereabouts. My Father was able to visit my Uncle's unit early in July but letters from my Uncle suggest that they may actually have missed each other due to operations at the time. It appears that my Father learned of my Uncle's death but was unable to attend his burial as he could not be contacted at the time.
My Uncle's Commanding Officer sent a letter to my Father which describes the circumstances of my Uncle's death and the attempts to contact my Father who I believe was actually only a few miles away but clearly the active ongoing operations meant contact was extremely difficult.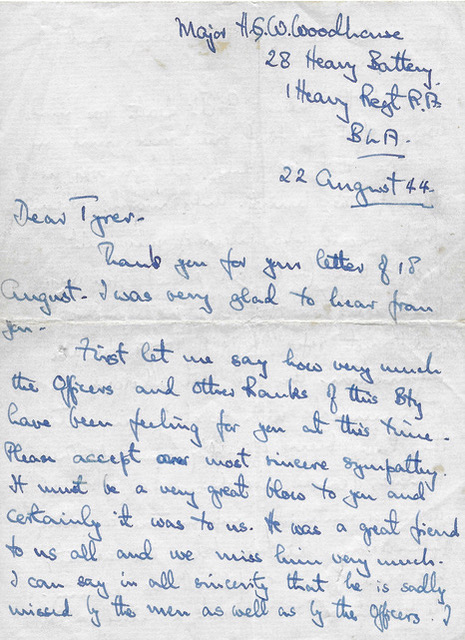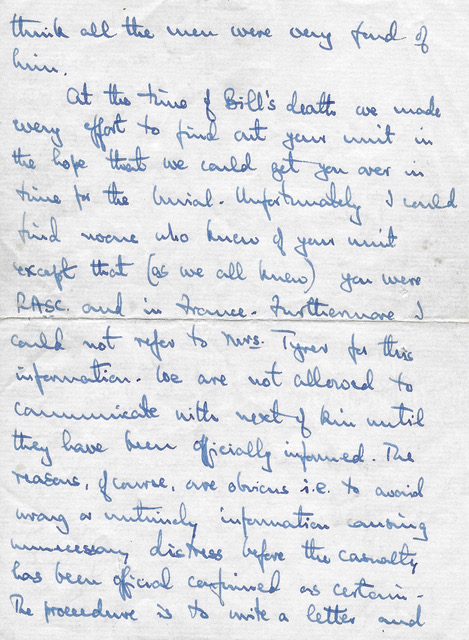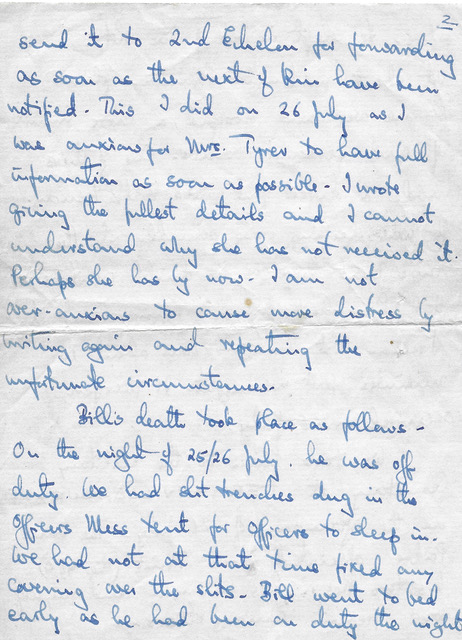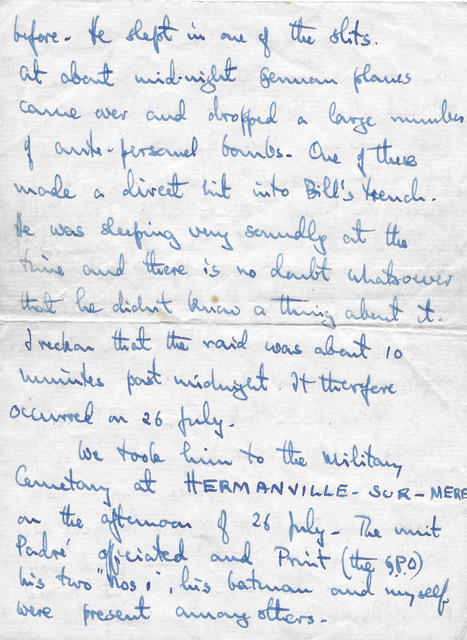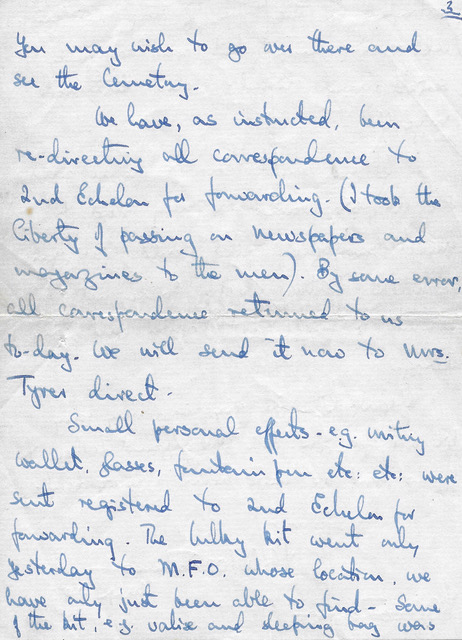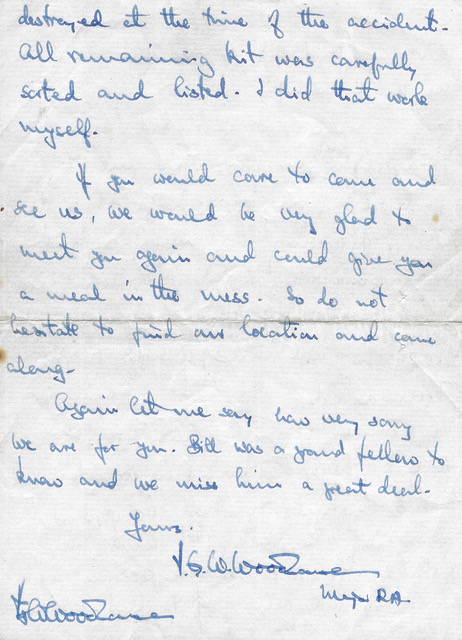 My aunt received the War Office letter confirming my Uncle's death.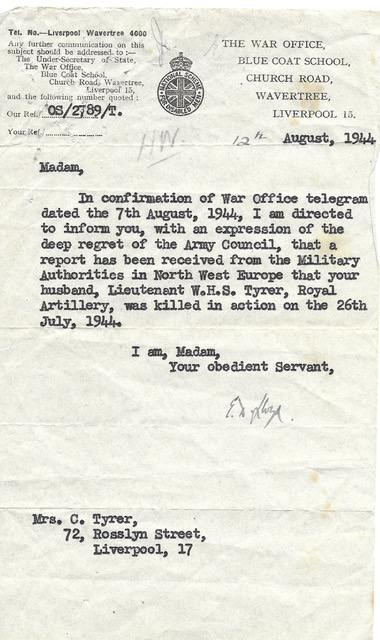 As you will have read, my Uncle is buried at Hermanville-sur-Mer War Cemetery and I have visited his grave. It is my intention to do so again and also to see the British Normandy Memorial which is now in place and upon which my Uncle's name appears.
My Father was clearly devastated to lose his Brother and would rarely talk about the events of 1944 as he found them too painful to recall. Sadly, My Father died in 1972 and it is largely for him as well as myself and my family that I intend to ensure that my Uncle's memory is kept alive.
FALLEN HEROES
WILLIAM HENRY SPENCER TYRERArmy • LIEUTENANT

Royal Artillery
1st Heavy Regiment

DIED 26 July 1944

AGE 32

SERVICE NO. 281218