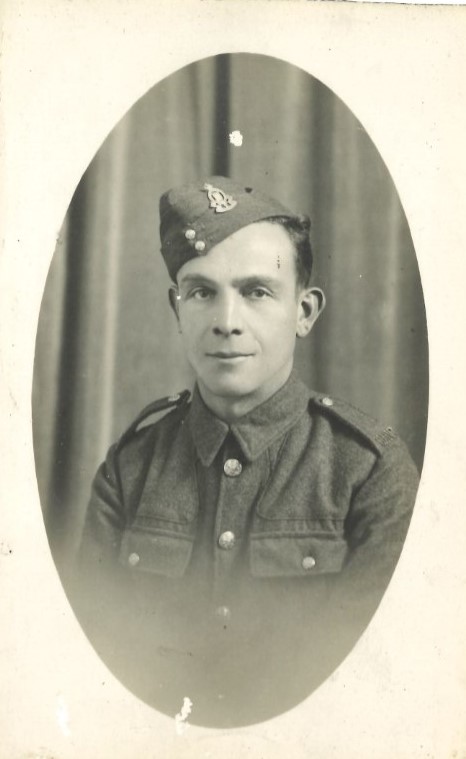 Stanley H B Pirkis
This story and photo is shared by the Trust with kind permission from Ruth Simmonds, grand-daughter of Stanley Pirkis and paradata.org
Stanley Harry Burrage Pirkis  came from Anerley, formerly of Kent until it became part of the London Borough of Bromley in 1965. He was the son of Harry Edgar Hedley and Katherine Eleanor Pirkis and was a qualified automotive engineer, trained at Thorneycrofts.
He married Martha Agatha Flack on 22 August 1925, and they had three children: Donovan Howard Burrage Pirkis (26 January 1926 - 27 January 2014) - Geography Teacher, retired as Deputy Headteacher of St Paul's School, London; Brian Rodney Pirkis (11 Sept 1930 - 26 January 1991) - Teacher Training lecturer (degree in Sociology) at University of Tasmania, Australia; Michael David Pirkis (24 February 1935 - ) - Farmer, trained at Kent Farm Institute (now Hadlow College of Agriculture) and Lincoln College, Christchurch, New Zealand.
Stanley enlisted in the Royal Army Ordnance Corps and volunteered for the airborne forces.
Warrant Officer Class 1 (Armament S.M.) Pirkis successfully completed glider training and was posted to 12 Airlanding Light Aid Detachment, Royal Electrical and Mechanical Engineers and was then attached to 53 (The Worcestershire Yeomanry) Airlanding Light Regiment, Royal Artillery which took part in Operation Overlord.
This photo of his unit was taken in 1944 just prior to the Normandy landings. Stanley is the 7th person along on the bottom row.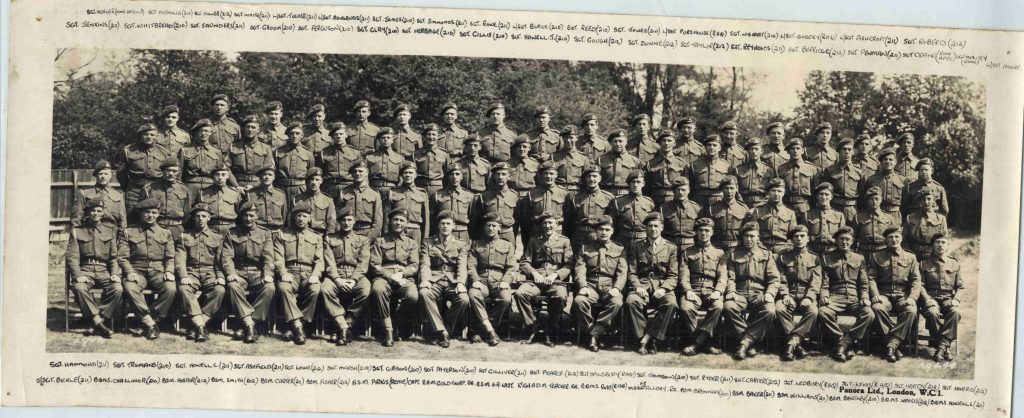 WO1 Pirkis was killed in action on 12 August 1944, age 41, and was buried in Ranville War Cemetery, Calvados, France.
FALLEN HEROES
STANLEY HARRY BURRAGE PIRKISArmy • WARRANT OFFICER CLASS I

Royal Electrical and Mechanical Engineers
12 Airlanding Light Aid Detachment

DIED 12 August 1944

AGE 41

SERVICE NO. 7583798