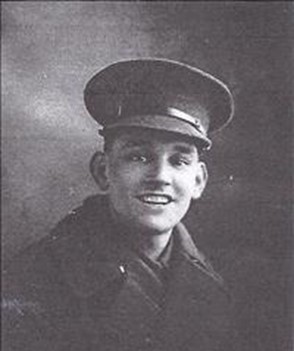 Ronald Edward Aggus
This story and photos are shared by the Trust with kind permission from Joyce Cracknell, niece of Ronald Aggus
Ronald Edward Aggus (Ronnie) was born on 3rd December 1917 at 24 Sedgewick Road Leyton Essex, to Henry and Florence Aggus. Ronnie had 4 sisters and 2 brothers, Albert and George. Both brothers also served in WW2 and survived.  Ronnie married Rose Julie Grimwood of Hainault Road, Leyton E10 in 1940. According to Ronnie's brother, Albert, the first wardrobe for his flat was made from egg boxes (they used to come in 'long hundreds' from Denmark)! Everything was held together by 2 inch nails and painted green.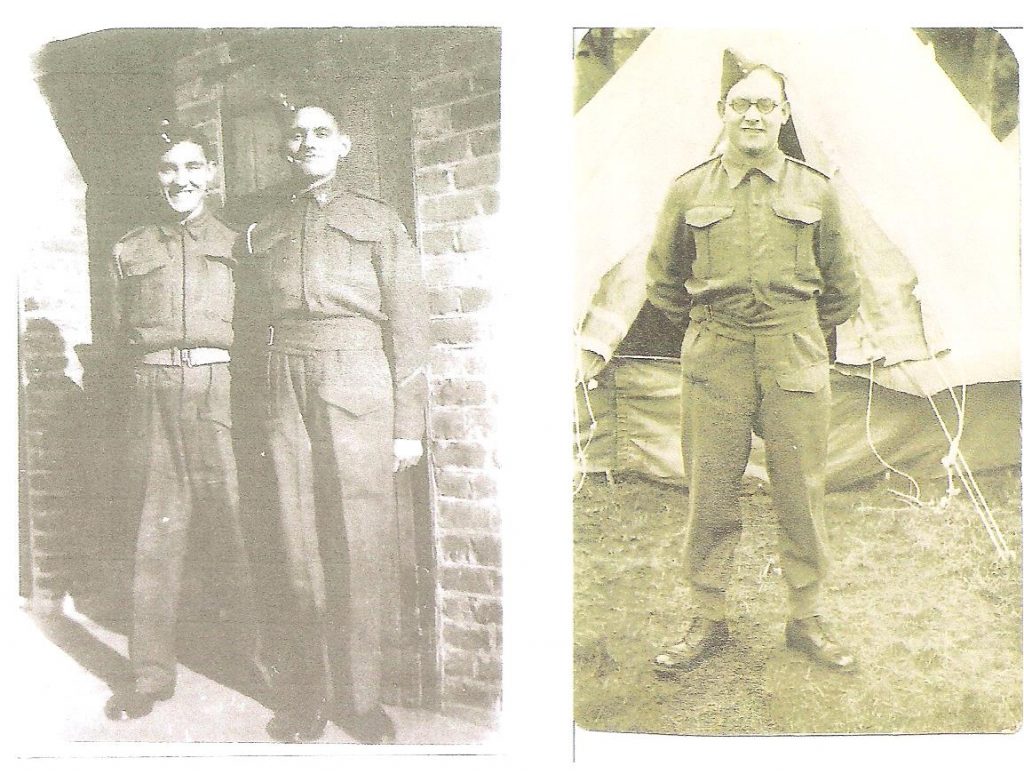 From left: Gunner Albert Aggus; Gunner Ronnie Aggus; Lance Corporal George Aggus
Conscripted into the British Army in 1939 he served in the Royal Artillery. Albert said that Ronnie's regiment was posted to Burma but fate dictated otherwise as he was admitted to hospital in England for a tonsils operation. Albert's regiment was also in Burma at this time. After his operation Ronnie was posted to 86th (5th Battalion The Devonshire Regiment) Anti-Tank Regiment.
We were put in touch with Sergeant Jim Stephens, who served in the 86th Anti Tank Regiment, and was able to tell us a bit more about Ronnie's time in the army and the circumstances of Ronnie's death which he witnessed.
"Before I go any further with information about Ronnie I would like to be absolutely sure it is the same person - from the photograph you sent me. I recognise the lad with the big smile - that is Ronnie isn't it? My memory fades a bit after 60 odd years ago
In September 1939 we were called up and I and 200 other cockneys were sent to Exeter, Ronnie may have been amongst them. From Exeter we were sent to Plymouth to the 5th Battalion, the Devonshire Regiment.
In 1941 we were converted to the 86th Anti Tank Regiment myself to E troop and Ronnie to D Troop, 129 Battalion. We all did our training together and who could forget Ronnie's smile. The Regiment went to Normandy on the 28th June 1944 and were in great demand as Anti Tank Gunners to deal with the numerous German tanks.
Our first major action was on the 10th of July 1944 in "OPERATION JUPITER", a bloody affair, in the attack on HILL 112 and the surrounding villages, a vital point in the battle of Normandy. 7000 casualties were suffered in this action. Ronnie's troop of M10s, known as 'Tank Destroyers", a 17 pounder gun, mounted on a Sherman Tank, was approaching Hill 112, through a village called Fontaine-Étoupefour when his gun was hit by a German 88mm Anti Tank Shell, killing Ronnie, a friend of his named Charlie Turner, from Plaistow, and their Sergeant, Lilley. Death was instantaneous and they could not have suffered. The Regiment had quite a lot of killed and wounded and I consider myself one of the lucky ones"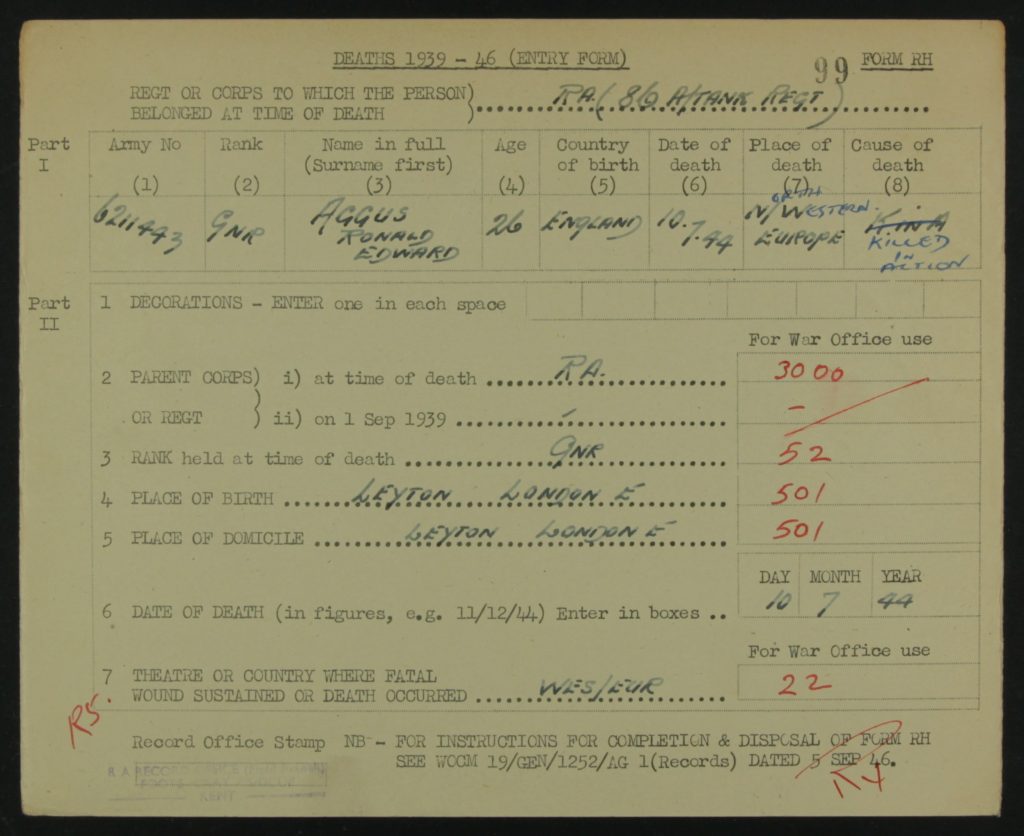 Ronnie was initially buried at the side of the road in Fontaine Étoupefour where his tank had been hit. His final resting place is in St Manvieu War Cemetery, Cheux.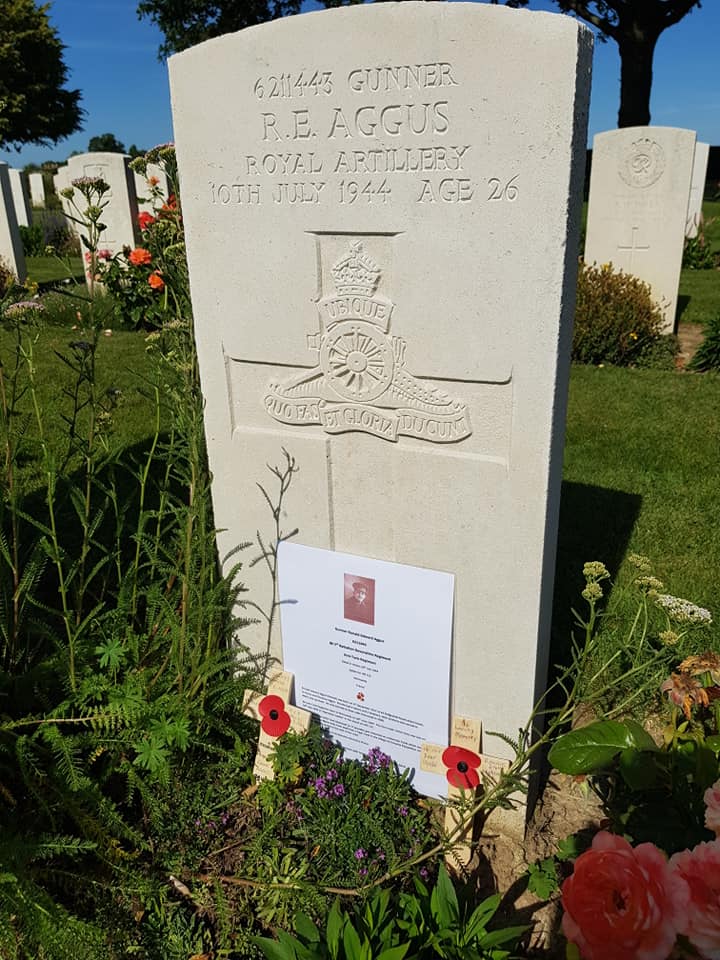 Ronnie, remembered with honour by his family.
FALLEN HEROES
RONALD EDWARD AGGUSArmy • GUNNER

Royal Artillery
86th (5th Battalion, The Devonshire Regiment) Anti-Tank Regiment

DIED 10 July 1944

AGE 26

SERVICE NO. 6211443

CHARLES WALTER TURNERArmy • GUNNER

Royal Artillery
86th (5th Battalion, The Devonshire Regiment) Anti-Tank Regiment

DIED 10 July 1944

AGE 26

SERVICE NO. 5623117