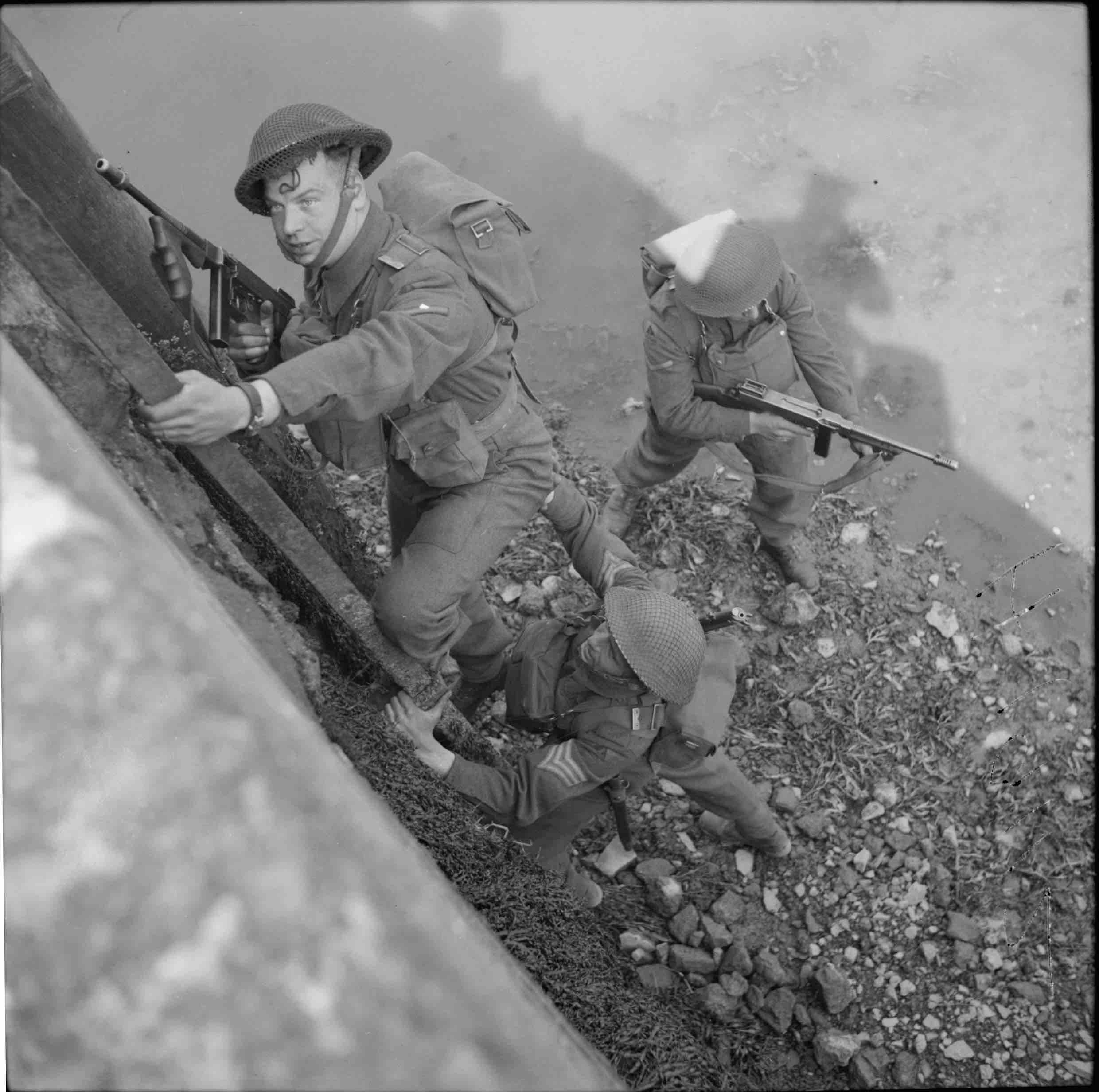 Ralph Balding
When the fighting was at its fiercest, battle casualties could be severe, wiping out a high number of personnel in a single unit. At these times if all Officers became casualties, non-commissioned Officers had to step up in their place. This is what happened to Warrant Officer 2 Ralph Balding of D Company of 1/6th Battalion, The South Staffordshire Regiment.
In the early hours of 11 August 1944 the Battalion was ordered to seize St Benin Ridge, around 25km south-west of Caen. The ridge rose steeply from the road for almost 200 metres before rising to the summit. Using the protective early morning mist around the hill the Battalion advanced.
The fighting was fierce, battle casualties were high and all Officers in the unit were killed or injured. WO2 Balding had to step up in their place and took Command of D Company for a short period. But this almost immediate promotion did not last for long.
Just a short time later he too was killed in the operation to take the ridge. The following day the Germans attempted to launch a counter-attack but it lasted only a few hours and made little progress.
It is understood a British officer finally ordered 'cease fire' which led to the remaining German soldiers throwing down their weapons and running towards the Staffordshire's positions relieved to be out of the fight.
In the morning light the ridge was clear of the enemy and the road to the Orne River was open.
FALLEN HEROES
RALPH BALDINGArmy • WARRANT OFFICER CLASS II

South Staffordshire Regiment
1/6th Battalion

DIED 11 August 1944

AGE 30

SERVICE NO. 4913356