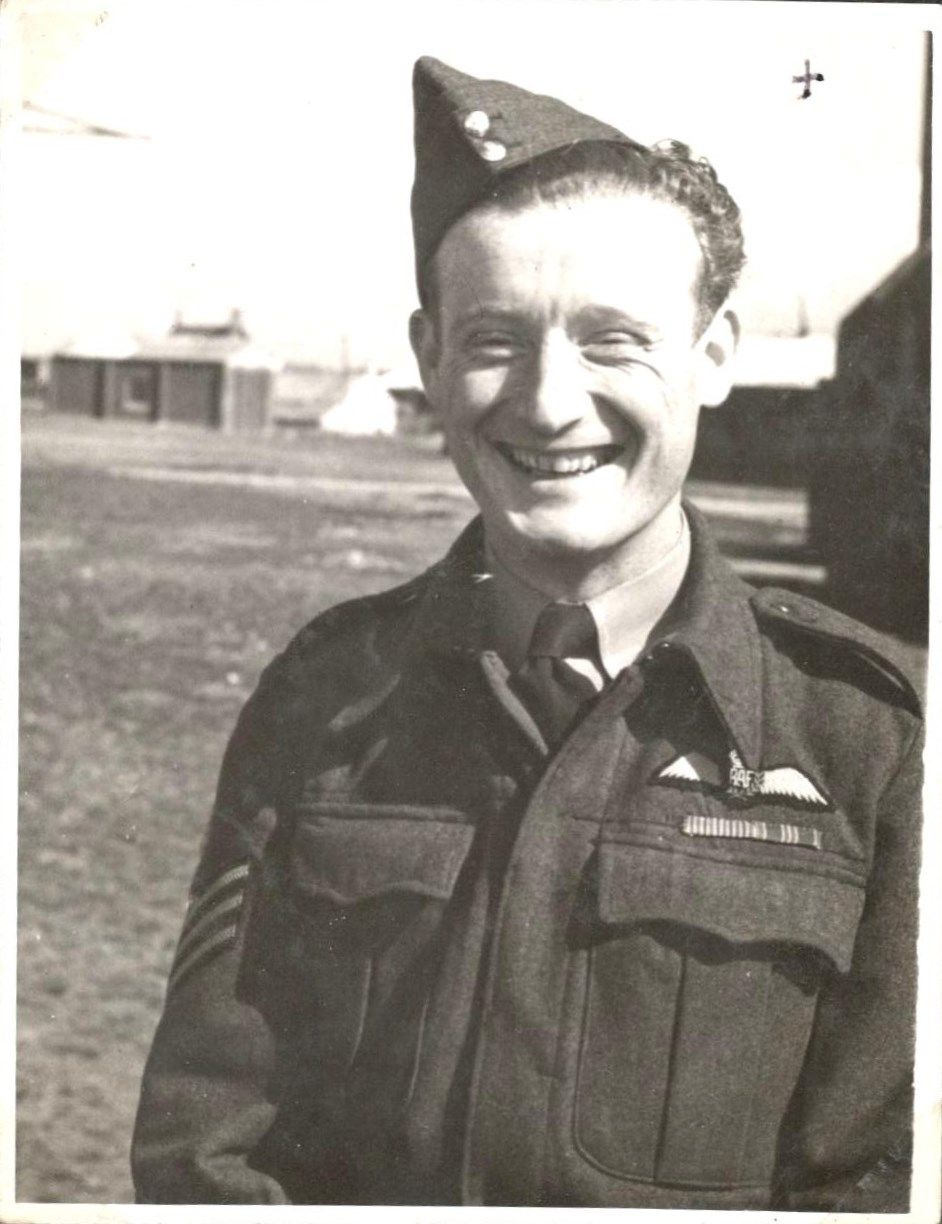 Ludvík Košek and the crew of Liberator BZ717
The story is shared by the Trust with kind permission from Jan Břečka, Head of the Historical Department of the Moravian Museum, Brno, Czech Republic using information from Jiří Rajlich's 2003 book, "In the Sky of Proud Albion, Part 5 – 1944" and  his 2004 book, "In the Sky of Proud Albion, Part 7 – The Black Chronicle of the Czechoslovak Air Force RAF". The photos are courtesy of the Jaroslav Popelka collection. 
On 13 July, 1944, three aircraft of the 311 (Czech) Squadron, RAF participated in a routine anti-submarine patrol over the English Channel, but due to approaching bad weather, 19 Group, Coastal Command recalled them. The home base at RAF Predannack, Cornwall, was shrouded in fog so the planes were diverted to Exeter where the landing conditions were more favourable.
However, Liberator GR.Mk.V BZ 717 (L), flown by Ludvik Kosek, did not arrive at the new landing site. As a later investigation revealed, the aircraft was circling very low over the coast south of Plymouth (approximately between Start Point and Dartmouth) in thick fog and struck a hill at Marlborough, near Bold Head Airport, Devon, at 13:15 hours on approach. The plane caught fire after the impact and the entire crew of nine perished.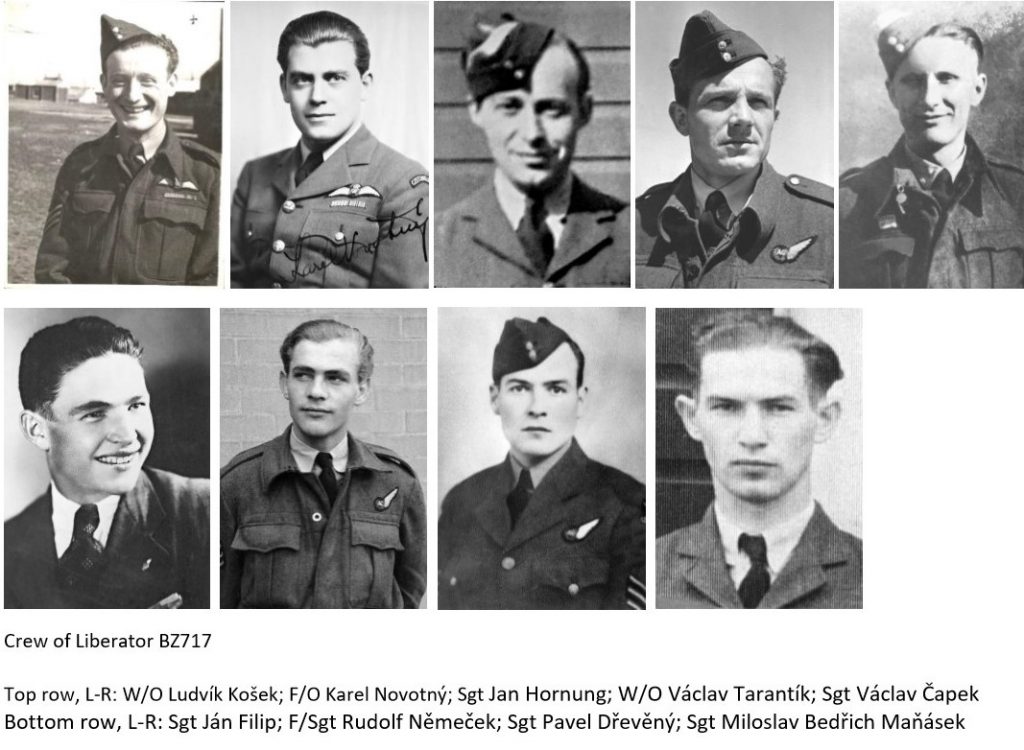 The funeral of the deceased airmen took place on 19 July, 1944. While Sgt M. B. Maňásek was buried at All Saints Cemetery in West Bromwich near Wolverhampton, the others were laid to rest at Weston Hill Cemetery in Plymouth.
FALLEN HEROES
LUDVIK KOSEKRoyal Air Force • WARRANT OFFICER

Royal Air Force Volunteer Reserve
311 (Czech) Squadron, Royal Air Force

DIED 13 July 1944

AGE 27

SERVICE NO. 787228

KAREL NOVOTNYRoyal Air Force • FLYING OFFICER

Royal Air Force Volunteer Reserve
311 (Czech) Squadron, Royal Air Force

DIED 13 July 1944

AGE 24

SERVICE NO. 153503

JAN HORNUNGRoyal Air Force • SERGEANT

Royal Air Force Volunteer Reserve
311 (Czech) Squadron, Royal Air Force

DIED 13 July 1944

AGE 24

SERVICE NO. 788098

VACLAV TARANTIKRoyal Air Force • WARRANT OFFICER

Royal Air Force Volunteer Reserve
311 (Czech) Squadron, Royal Air Force

DIED 13 July 1944

AGE 33

SERVICE NO. 787896

VACLAV CAPEKRoyal Air Force • SERGEANT

Royal Air Force Volunteer Reserve
311 (Czech) Squadron, Royal Air Force

DIED 13 July 1944

AGE 28

SERVICE NO. 788426

JAN FILIPRoyal Air Force • SERGEANT

Royal Air Force Volunteer Reserve
311 (Czech) Squadron, Royal Air Force

DIED 13 July 1944

AGE 25

SERVICE NO. 788375

RUDOLF NEMECEKRoyal Air Force • FLIGHT SERGEANT

Royal Air Force Volunteer Reserve
311 (Czech) Squadron, Royal Air Force

DIED 13 July 1944

AGE 23

SERVICE NO. 787868

PAVEL DREVENYRoyal Air Force • SERGEANT

Royal Air Force Volunteer Reserve
311 (Czech) Squadron, Royal Air Force

DIED 13 July 1944

AGE 28

SERVICE NO. 654778

MILOSLAV BEDRICH MANASEKRoyal Air Force • SERGEANT

Royal Air Force Volunteer Reserve
311 (Czech) Squadron, Royal Air Force

DIED 13 July 1944

AGE 21

SERVICE NO. 787761