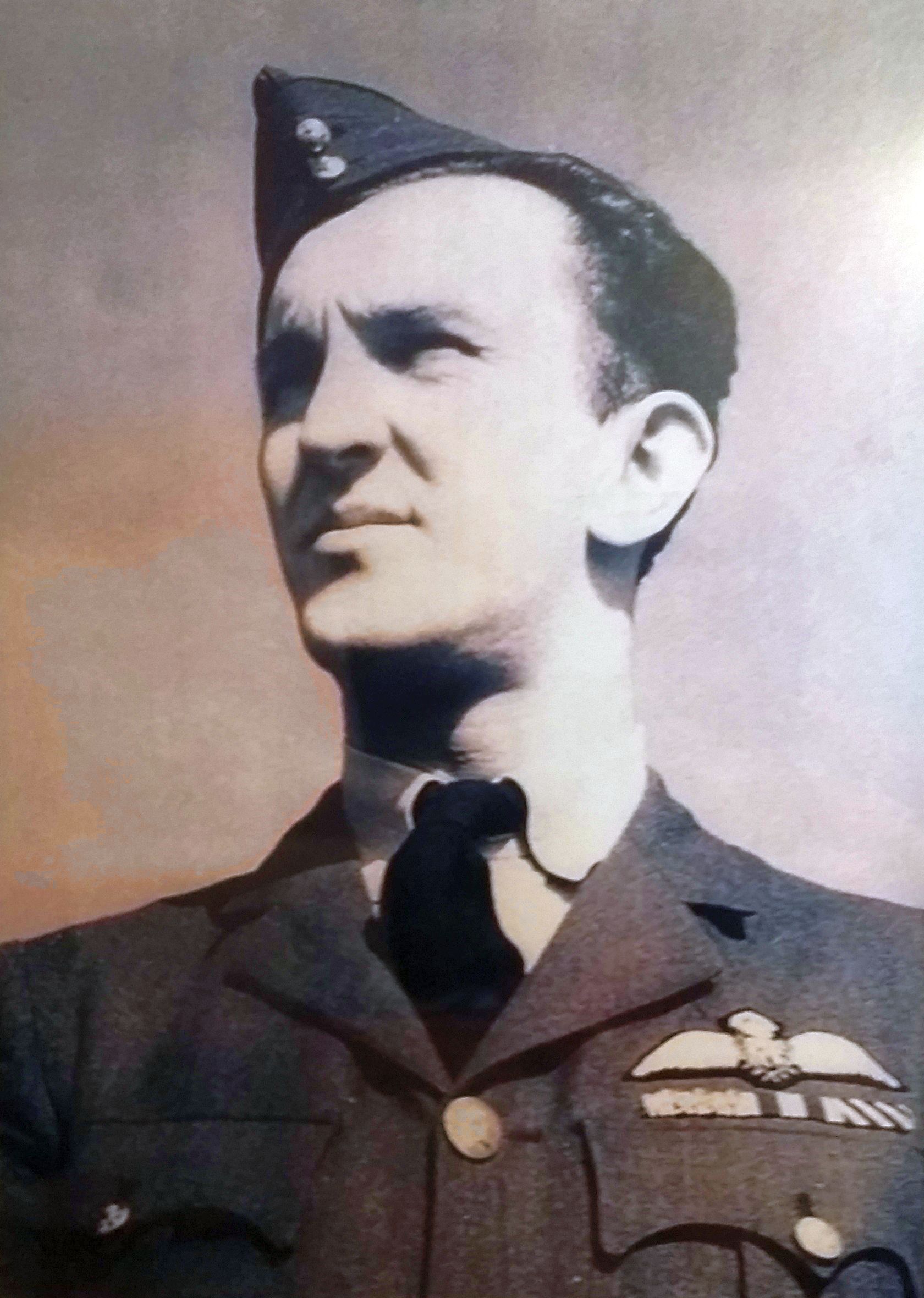 Josef Stransky
The story and photographs are shared by the Trust with kind permission from Jan Břečka, Head of the Historical Department of the Moravian Museum, Brno, Czech Republic using information from Jiří Rajlich's 2003 book, "In the Sky of Proud Albion, Part 5 - 1944")
Josef Stránský was born on December 10, 1914 in the village of Borová in today's Havlíčkův Brod district. After studying at the higher state industrial school in Pardubice, he graduated in 1934. During his basic military service, he applied to study at the Military Academy in Hranice in Moravia, the second year of which he completed in Prostějov. Here he received flight training and on September 1, 1938 he was assigned the rank of lieutenant to Aviation Regiment No. 5 in Brno.
After the Nazi occupation, he fled to Poland in July 1939 and from there to France. Here he began training at an air base in Toulouse, but before he could be assigned to a combat unit, France was defeated and he had to continue his escape to Great Britain. He was accepted into the ranks of the Royal Air Force on October 8, 1940 as a Pilot Officer, and his first unit was 24 Squadron, Royal Air Force. On March 14, 1941 was he transferred to the 311 (Czechoslovak) Squadron, Bomber Command. In its ranks, he completed, as a pilot, a total of 34 night raids on Nazi Germany and occupied Europe, and from March 27, 1942, he became the commander of B-Squadron with the rank of Squadron Leader.
Following the transfer of 311 Squadron from Bomber Command to Coastal Command, he undertook a further 25 operational anti-submarine patrol flights over the Bay of Biscay. On July 27, 1942, he managed to severely damage the large German submarine U-106, for which he was awarded the Distinguished Flying Cross.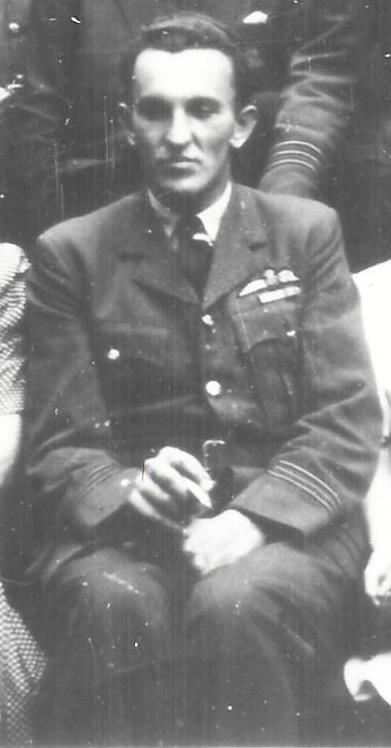 Josef Stránský , c. 1941 or 1942
When he ended his operational activities with 311 Squadron in January 1943, he was appointed commander of the Czech Flight at No 6 (Coastal) Operational Training Unit.
The following year, at his own request, he was retrained on twin-engine De Havilland Mosquito bombers, and on March 6, 1944, he was posted as A-Squadron Commander, 21 Squadron, Royal Air Force operating from RAF Hunsdon, Hertfordshire. The next month the squadron moved to RAF Gravesend, Kent. Together with another Czech national, F/O František Bouda, (born in Vienna, 6 April 1916) who served as his navigator, they flew a total of 10 combat operations in the period before the Normandy invasion and also after it began.
They took off at 01:00 on June 21, 1944, for their 11th combat flight over Normandy in Mosquito Mk.VI, NT182 to target the railway marshalling yards at Mezidon. But it was to be their last flight. The wreckage of the plane, and their bodies, were later identified on the coast of Normandy near St.Valery-en-Caux.
According to some sources, it appears that their plane was hit by the explosion of their own bombs, which had been dropped from too low a height as they tried to hit the target as precisely as possible. S/Ldr Josef Stránský, DFC and F/O František Bouda were buried in the Franco-British cemetery in St.Valery-en-Caux, where they rest to this day.
Additional Information - Normandy Memorial Trust
The serial number of the aircraft they were flying is uncertain. The Operations Record Book for 21 Squadron records it as being NS938 but an aircraft with this serial number was lost on 14 June 1944. The accident reports for the Czechoslovak Air Force in Britain in 1944, which are stored in the Military Archives in Prague, record the serial number as NT182.
FALLEN HEROES
JOSEF STRANSKYRoyal Air Force • SQUADRON LEADER

Royal Air Force Volunteer Reserve
21 Squadron, Royal Air Force

DIED 21 June 1944

AGE 29

SERVICE NO. 86622

FRANTISEK BOUDARoyal Air Force • FLYING OFFICER

Royal Air Force Volunteer Reserve
21 Squadron, Royal Air Force

DIED 21 June 1944

AGE 28

SERVICE NO. 138862