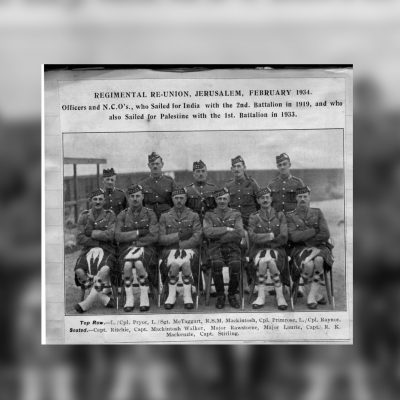 John Ronald Mackintosh-Walker
A First World War Veteran who won the MC three times, Brigadier John Ronald Mackintosh-Walker DSO MC had already been captured by the Nazis in France - and escaped back to Britain - before landing in Normandy in June 1944.
Killed during the Battle of Normandy, he is one of the most senior Officers named on the British Normandy Memorial.
Ernie Pope, Research and Volunteer Coordinator at The Highlanders' Museum in Edinburgh has been looking into the archives to find out more about the decisive role which Brigadier Mackintosh-Walker played during the Battle of Normandy.
FALLEN HEROES
JOHN RONALD MACKINTOSH-WALKERArmy • BRIGADIER

Seaforth Highlanders
227th Highland Infantry Brigade

DIED 17 July 1944

AGE 46

SERVICE NO.