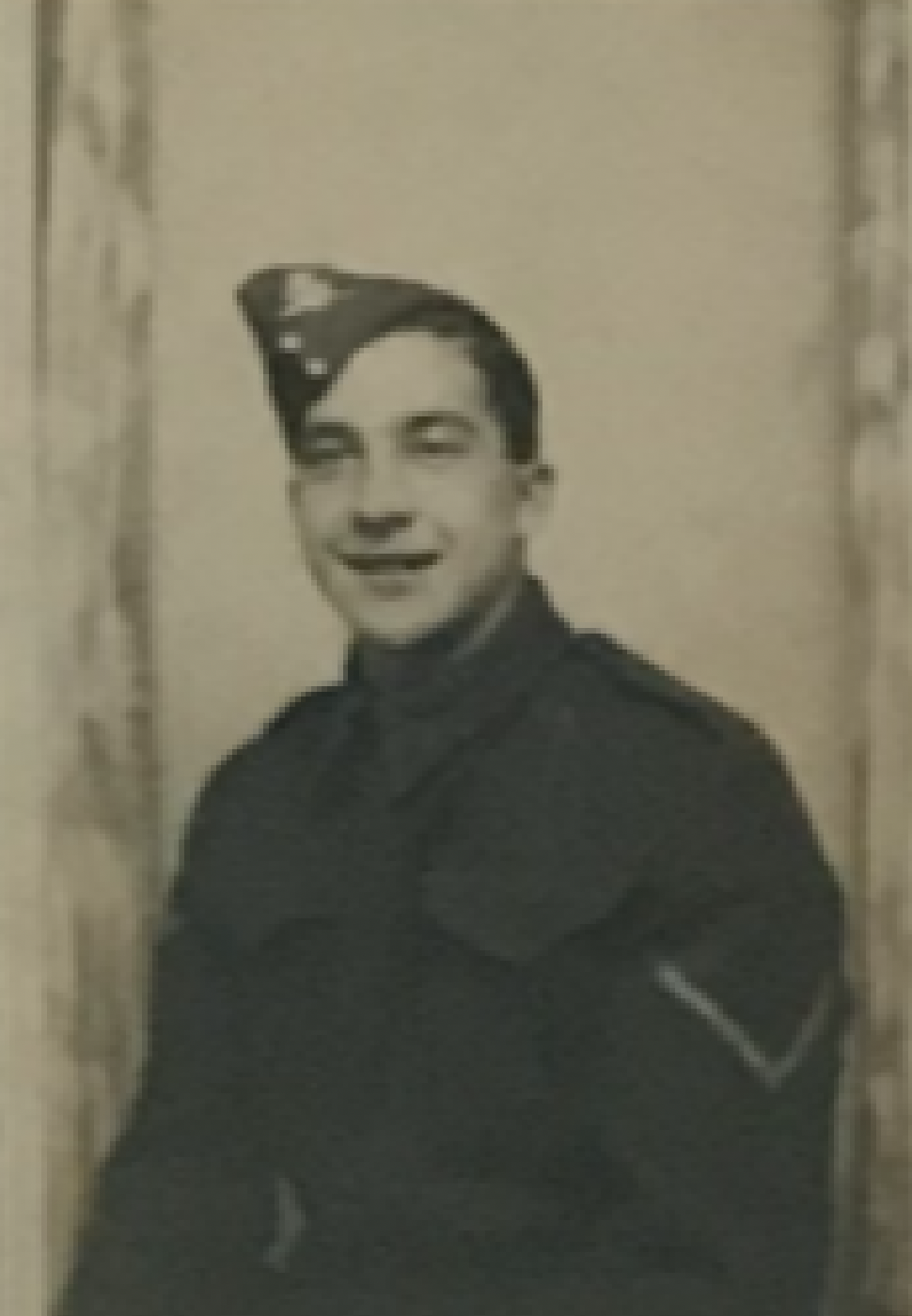 John Edward Dronfield
The story and photographs are shared by the Trust with kind permission from John's granddaughter, Caroline Matthews.
My Grandad was killed in France on 18 June 1944, 13 days before my Mum Julie was born. All the information I have about him are from memories passed down from his wife Marjorie, my adored Nan who sadly passed away April 2019 aged 97. From meeting John at 16, Nan was to spend the rest of her life loving him.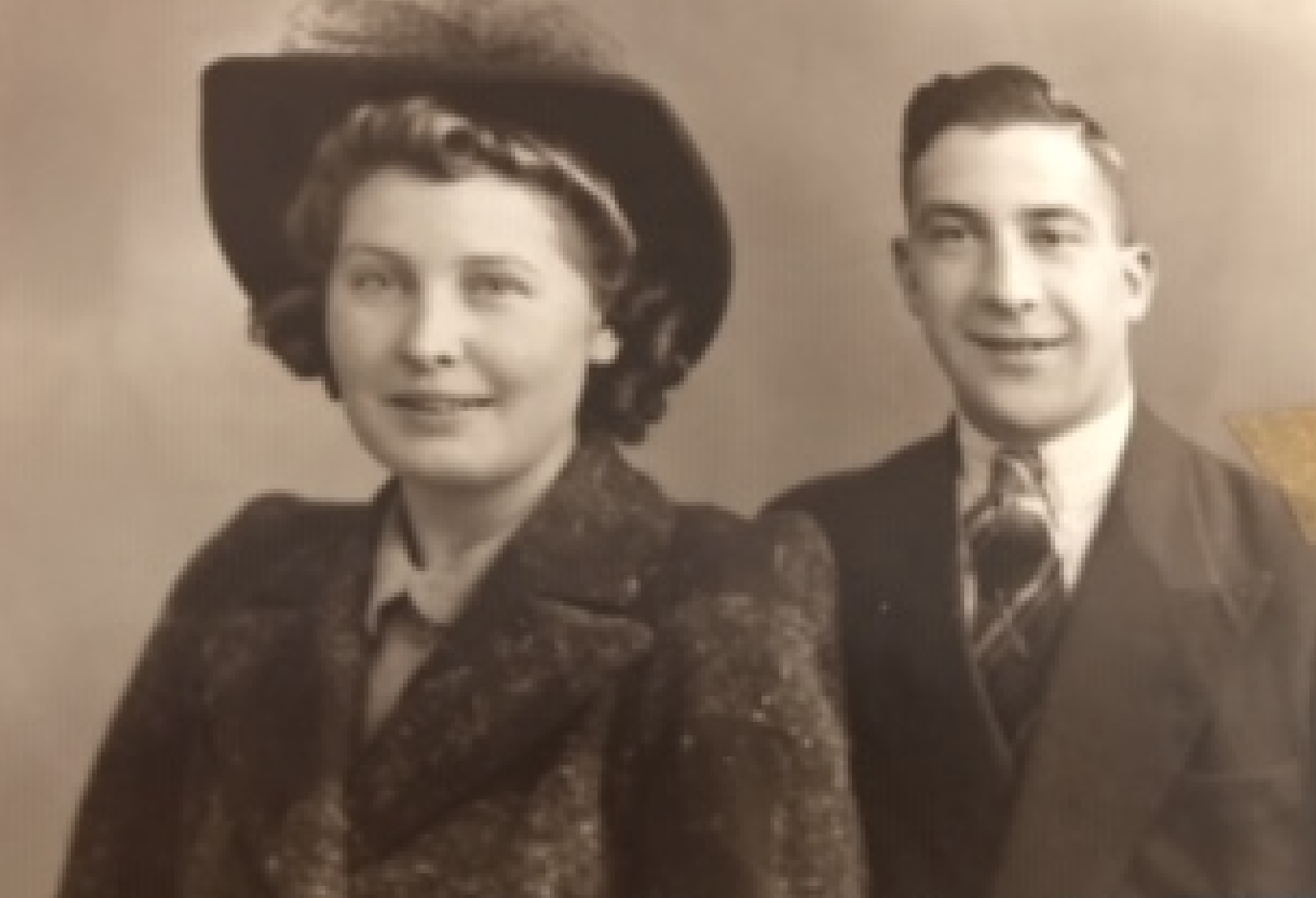 John and his wife, Marjorie
Due to John's age and occupation, manufacturing bricks in Stannington (a small village near Sheffield), he was one of the last to be conscripted. However, on returning home from work one evening he was met with his 'call up' papers. Little time was given to prepare and barracks outside York were to be his temporary new home. He was to become part of the Duke of Wellington's (West Riding Regiment) - 6th Battalion.
Whilst in the army, he spent a considerable amount of time in Greenland, where he was taught to ski as it was believed that Hitler may try to invade Britain from the North. This posting was emotionally and physically difficult. He recalled a lad having his skin removed from his hand as he took hold of a door handle without the protection of gloves. During this time, John also wrote to Nan saying how some pals had committed suicide due to their girlfriends ending their courtships. John was worried that Nan might do the same, to which her response was for them to get married when he next returned home on leave, which they did.
Nan recalled the day that John wrote to her distraught that during training he had lost his wedding ring on an assault course. He wrote the next day to say that he had retraced his muddy steps and had found it in a tunnel!
John's regiment took part in the D-Day landings on Juno Beach together with the Canadian Army. As a child when I asked if Nan ever considered that John may not return home from the war, she recalled what he would say to her. That she had nothing to worry about as he had a guardian angel in the shape of his colleague who always had his back.
Unfortunately, fate thought differently and John was killed by a German sniper whilst in a French apple orchard in Normandy near Bayeux.
Although Nan and John were prolific writers, a lot of letters were destroyed by Nan after John's death to prevent her from revisiting and stirring up the painful memories. However, Nan made sure that John wasn't just a black and white photo. She brought him to life by talking about him often.
John is buried in a beautiful and peaceful cemetery in Tilly-sur-Seulles and we have had the privilege of visiting to pay our respects. Firstly taking Nan and on the last two occasions with our children, John's great grandchildren, James and Hannah. John and the rest of his generation will never be forgotten and we will always be grateful to the ultimate sacrifice they gave in order to secure our freedom. The devastation left by war is something which resonates with our family. I often think about John's mother, Ada, who lost her first husband in the First World War and her only child in the Second World War.
FALLEN HEROES
JOHN EDWARD DRONFIELDArmy • SERJEANT

Duke of Wellington's (West Riding Regiment)
6th Battalion

DIED 18 June 1944

AGE 25

SERVICE NO. 4616918