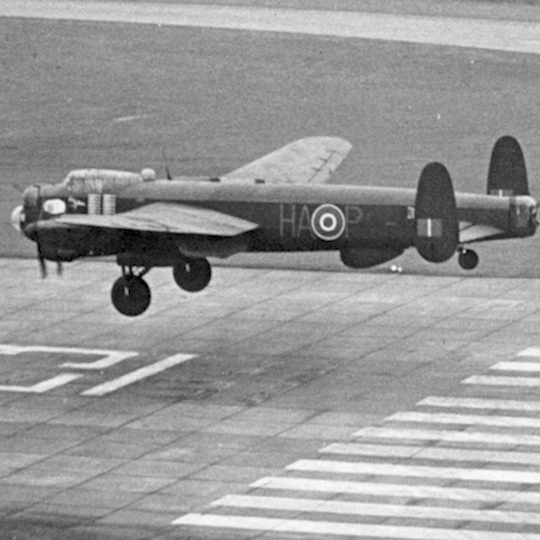 Jesse Dallen and crew of Lancaster ME814
The crew of Lancaster Bomber ME814 took part in a major air raid in mid-July 1944.
It involved more than two hundred aircraft and was designed to cause chaos behind enemy lines, hundreds of miles from the Normandy Battlefield.
The young men killed in the crash of Lancaster Bomber ME814 were:
20 year old Pilot Officer Jesse Gray Dallen; 19 year old Sergeant William Shaw, Flight Engineer; 20 year old Sergeant Francis Bertram Smith, Air Gunner; 25 year old Sergeant Douglas Wensley, Air Gunner; 23 year old Albert John Williamson, Navigator; and Sergeant Bertie Woodward, the Wireless Operator, who was 32.
Here is an photograph of their graves showing the original grave markers.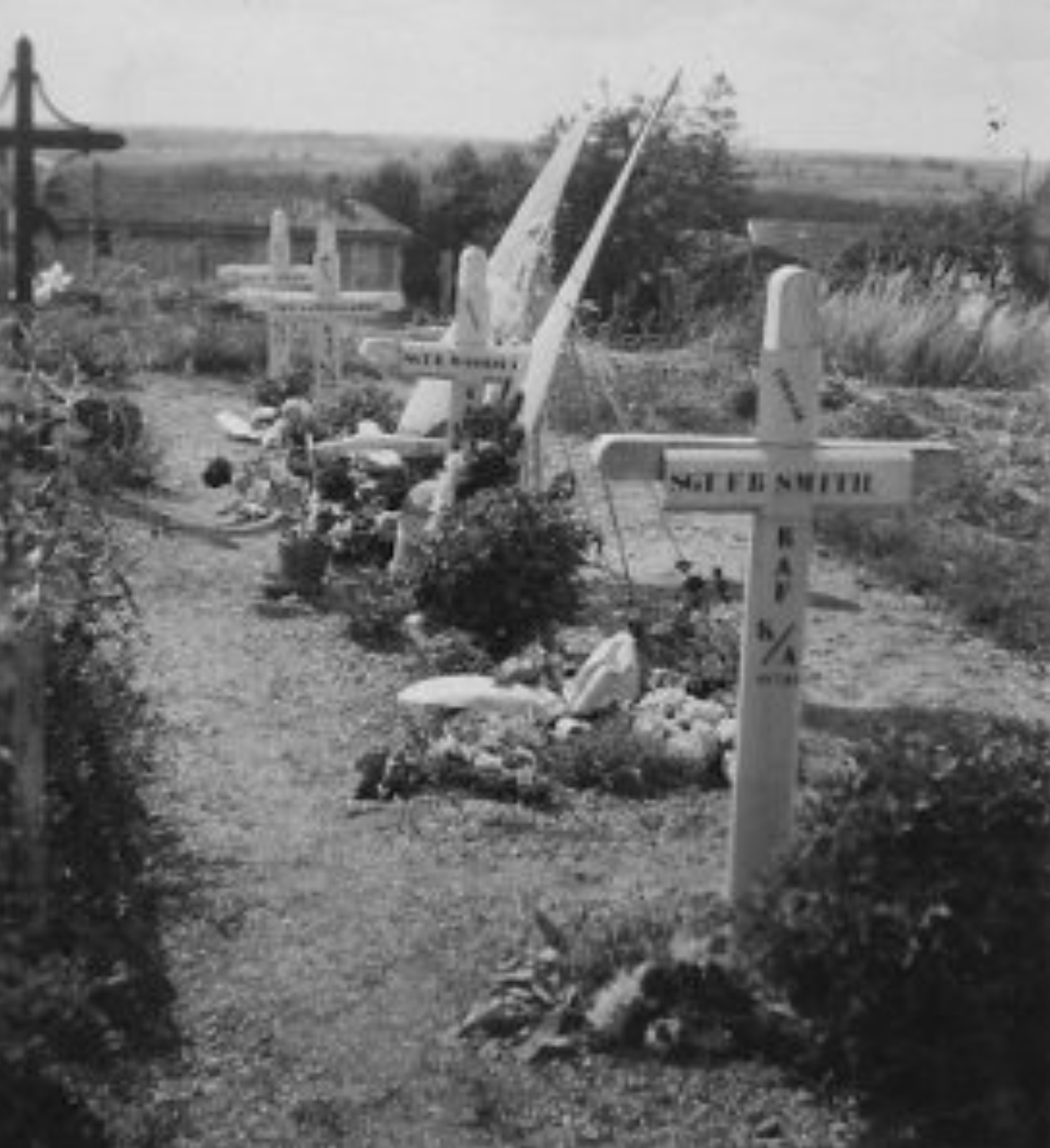 Author, broadcaster and former RAF Navigator John Nichol explains what happened to the crew of ME814 in this short video.
FALLEN HEROES
JESSE GRAY DALLENRoyal Air Force • FLYING OFFICER

Royal Air Force Volunteer Reserve
207 Squadron, Royal Air Force

DIED 19 July 1944

AGE 20

SERVICE NO. 174550

WILLIAM SHAWRoyal Air Force • SERGEANT

Royal Air Force Volunteer Reserve
207 Squadron, Royal Air Force

DIED 19 July 1944

AGE 19

SERVICE NO. 1823003

FRANCIS BERTRAM SMITHRoyal Air Force • SERGEANT

Royal Air Force Volunteer Reserve
207 Squadron, Royal Air Force

DIED 19 July 1944

AGE 20

SERVICE NO. 1584152

DOUGLAS WENSLEYRoyal Air Force • SERGEANT

Royal Air Force Volunteer Reserve
207 Squadron, Royal Air Force

DIED 19 July 1944

AGE 25

SERVICE NO. 1592743

BERTIE WOODWARDRoyal Air Force • SERGEANT

Royal Air Force Volunteer Reserve
207 Squadron, Royal Air Force

DIED 19 July 1944

AGE 32

SERVICE NO. 1510808

ALBERT JOHN WILLIAMSONRoyal Air Force • PILOT OFFICER

Royal Canadian Air Force
207 Squadron, Royal Air Force

DIED 19 July 1944

AGE 23

SERVICE NO. J/88424