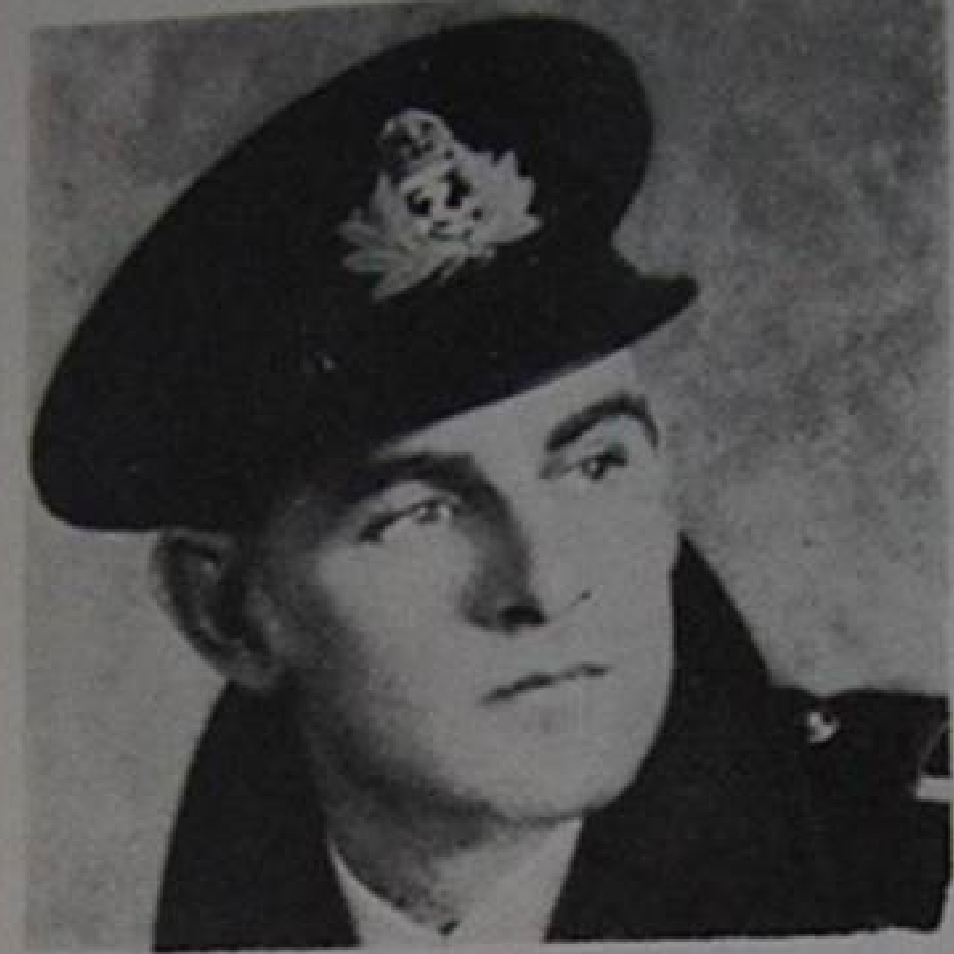 James Samuel Cartwright
This story and photos are shared by the Trust with kind permission of St Andrew's College, Christchurch, New Zealand with additional information from Auckland War Memorial Museum Online Cenotaph
 James Samuel Cartwright was born on 27 March 1919, the son of William Robert and Maud Cartwright (née Robinson) of Pleasant Point, Canterbury, New Zealand. He had one sister, Katherine Elizabeth Cochrane (née Cartwright), known as Betty, who was 4 years younger.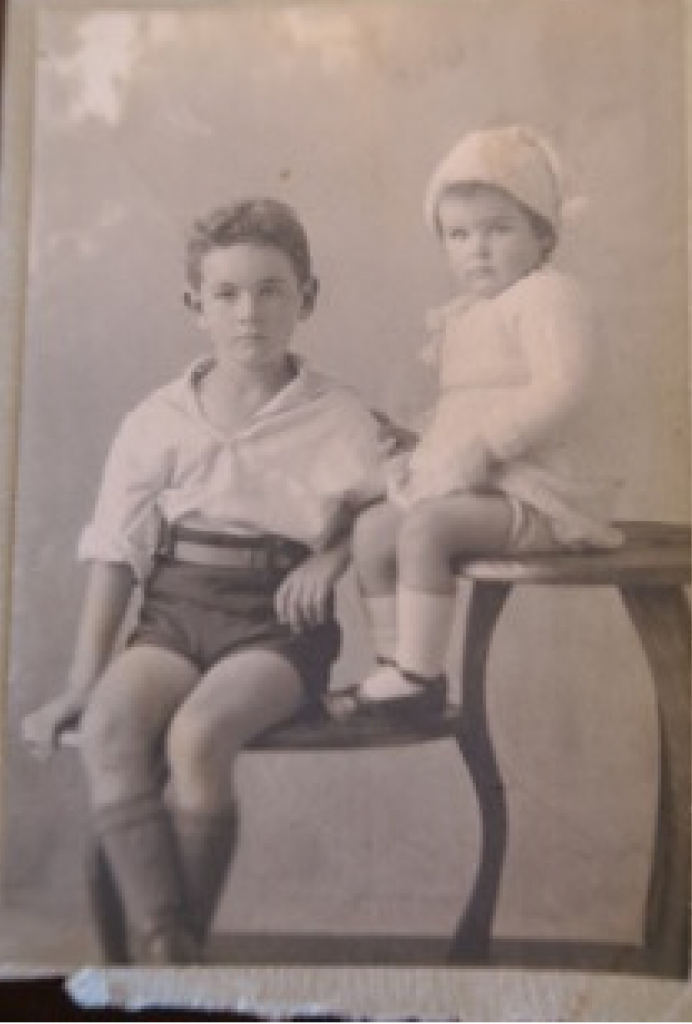 James as a young boy with his little sister Betty
He went to Pleasant Point District High School and Timaru Boys for his last year. After he left school his parents, who were farmers, encouraged him to go to Christchurch Teachers' College. He spent 2 years there and received a scholarship for a third year specialising in agriculture. On graduation, he got a teaching position at St Andrew's College in Christchurch in 1941.
James was also a talented rugby player. He was a winger, and played for Canterbury and the New Zealand Universities team. James was the first player to score over 150 points in the men's senior division and was given a trial with the All Blacks in September 1939 ahead of a planned tour to South Africa in 1940. With the outbreak of war, this tour was abandoned. Here's a summary of one of his appearances in the local press.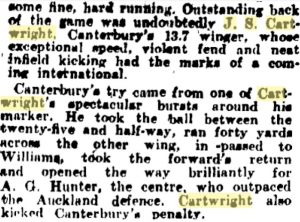 He volunteered for service in the Royal New Zealand Navy Volunteer Reserve in 1941 after just two terms at St Andrew's College as he felt he should contribute to the war effort. But despite the short time at the school he had already made a positive impression. The Rector of the College, Mr Mawson wrote of him "[Mr Cartwright's] kindliness and helpfulness had won him the esteem and affection of both day boys and boarders". After enlisting he spent time at Dartmouth Naval College, Devon where he graduated top of his class. In June 1944, James was serving on board the British destroyer HMS Boadicea.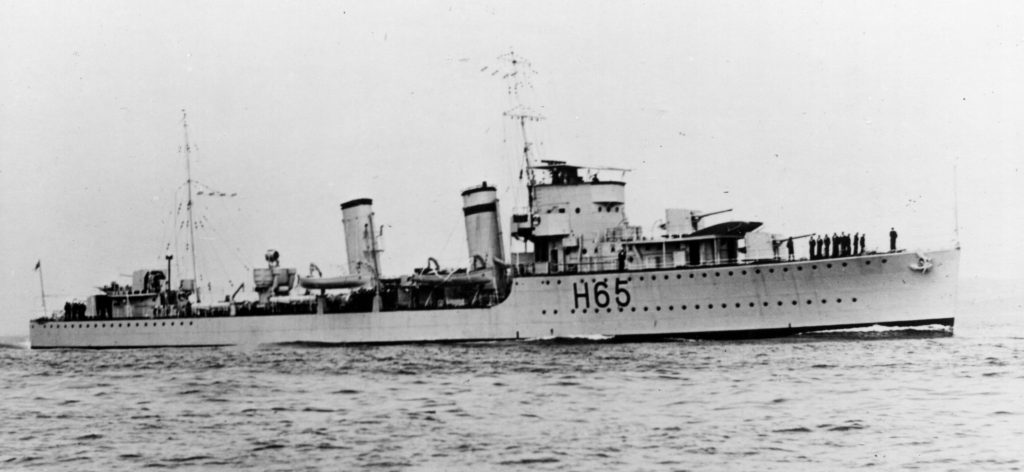 HMS Boadicea - Courtesy of the National Museum of the Royal Navy
HMS Boadicea was one of more than five thousand ships and landing craft that crossed the Channel on 5-6 June 1944. HMS Boadicea acted as escort for the convoys of Landing Craft Tanks (LCT) involved in the initial landings on D-Day. In the days following they acted as escort for the follow-up convoys. I
n the early hours of 13 June 1944, HMS Boadicea was attacked by either a German Dornier Do217 or a Junkers Ju88 aircraft whilst escorting supply convoy EBC-8 from Milford Haven to the Normandy beaches. She was hit in the
magazine
which exploded and
HMS Boadicea sank very rapidly. There were only 12 survivors from a total complement of 182. Lieutenant Cartwright was one of the many who were killed.
His parents initially received a telegram to say he had survived. But later that day they received a second telegram telling them that he was missing.
James Cartwright is remembered on a number of war memorials. His name is on two memorials in Pleasant Point where he was born and went to school.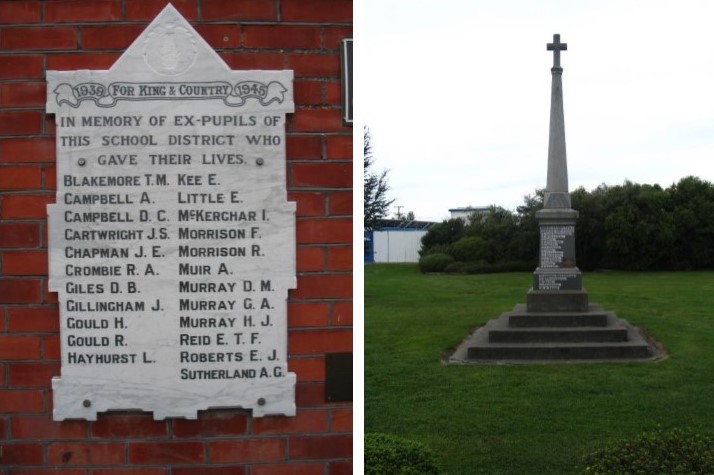 L-R: Pleasant Point School and Pleasant Point War Memorial, New Zealand
He is commemorated in the St Andrew's College Roll of Honour, Christchurch, New Zealand.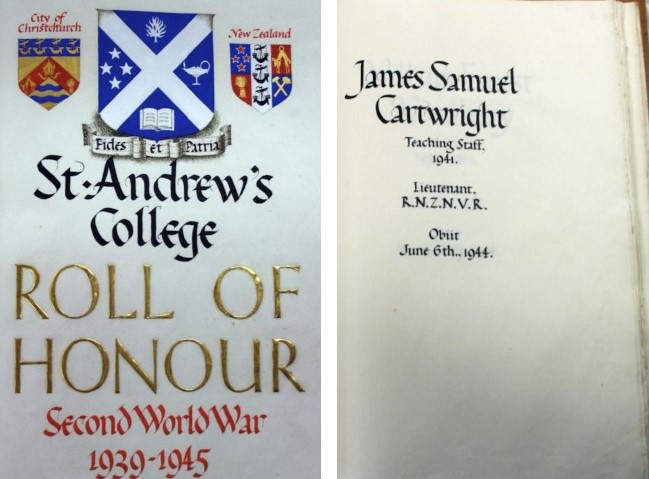 He is also named on the Commonwealth War Graves Commission Chatham Naval Memorial to the Missing, Kent and the Royal New Zealand Navy Memorial at the Devonport Naval Base, HMNZS Philomel, in Auckland.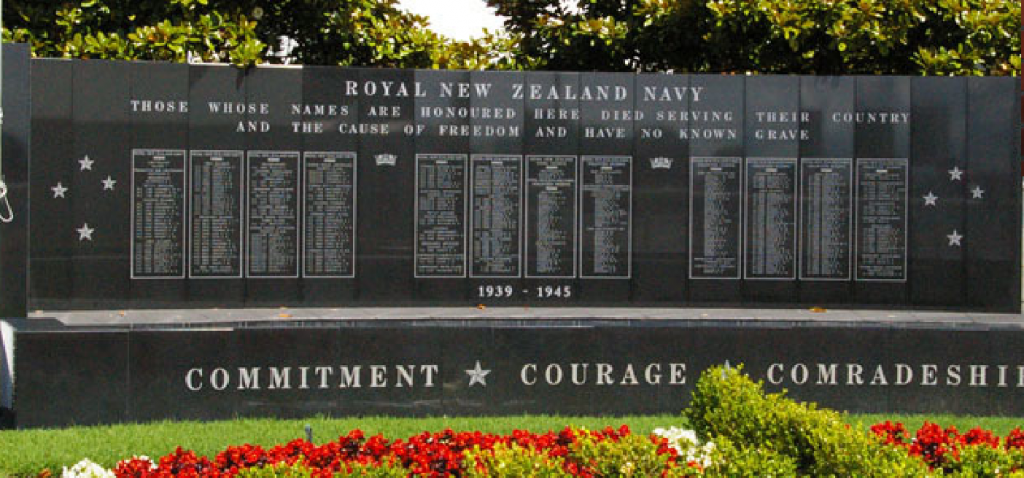 Lieutenant James Cartwright, like many who were killed in the Normandy campaign but are buried or commemorated outside Normandy, now for the first time has his name listed alongside his fellow servicemen in Normandy itself.
FALLEN HEROES
JAMES SAMUEL CARTWRIGHTRoyal Navy • LIEUTENANT

Royal New Zealand Naval Volunteer Reserve
HMS Boadicea

DIED 13 June 1944

AGE 25

SERVICE NO.