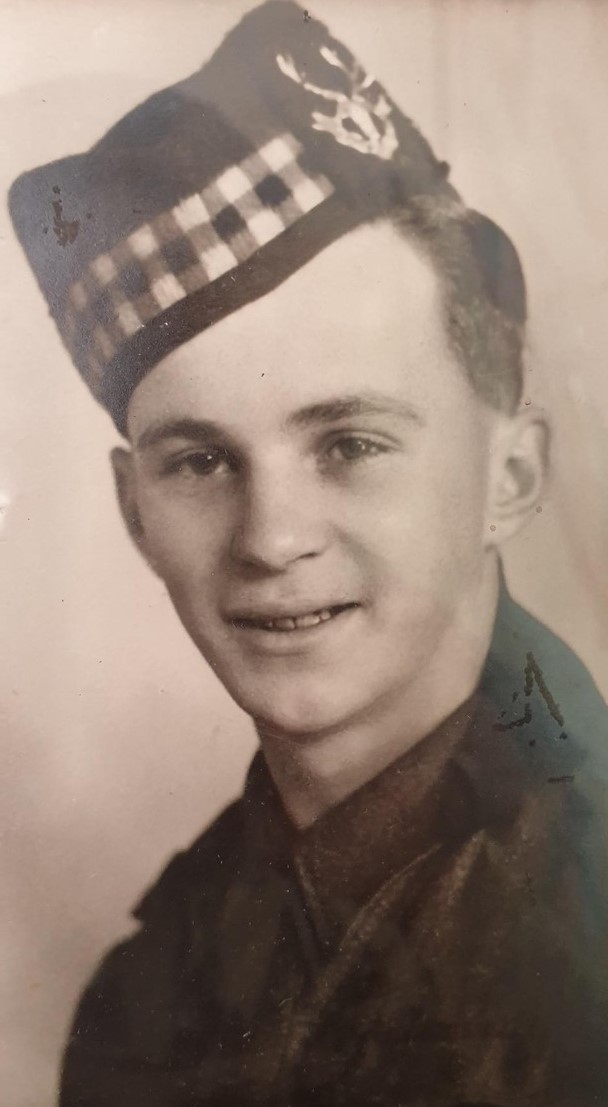 James (Jimmy) Oliver Redpath
The story and photographs are shared by the Trust with kind permission from Lee Murphy, Jimmy's niece
Remembering my uncle, Private James Oliver Redpath 14649689
Jimmy was the second youngest of 9 children, born to Barbara and Joseph Redpath. They were originally living in Newcastle-upon-Tyne and then moved down to Sutton, Surrey. He worked as a shop assistant in Sutton and he served with the Home Guard, Seaforth Highlanders until he joined the Army at Fort George on 1 July 1943.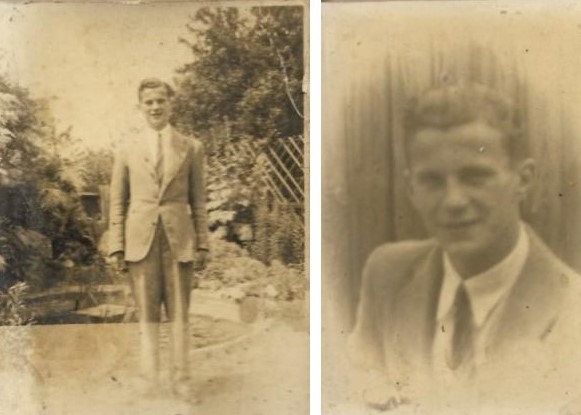 These photos of him were taken by his sister Mary who was into photography. They were taken in the back garden of their house in Sutton.  From all accounts, he was a lovely young man, adored by his family and friends.
His sign up papers say his date of birth is 29th March 1925, which would have made him 18. Jimmy wanted to enlist and fight for his country, and as this was before the days of checking ID, he lied about his age. He was, in fact, only 17 as his date of birth was 29th March 1926.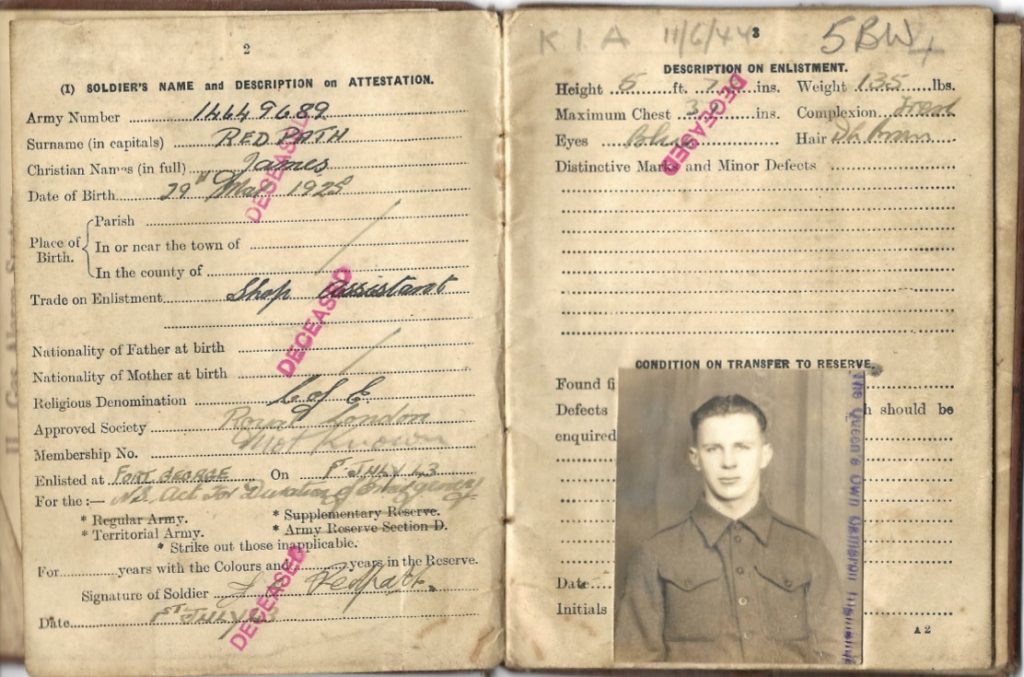 His last letter to my mother, Babs, his younger sister, was sent for her 15th birthday on 15 April 1944.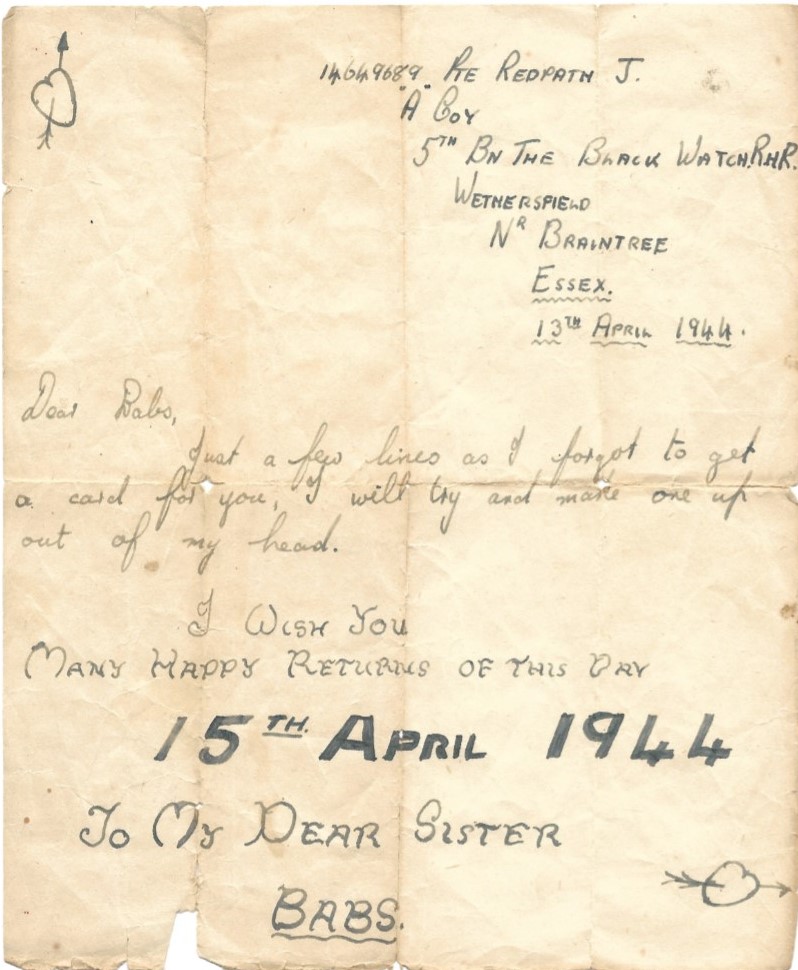 As far as I can work out, he left from Shoreham-by-Sea in the early hours of 6th June 1944, landing on Hermanville-sur-Mer Beach (Sword Beach). He was reported killed in action on 11 June 1944 and is buried at Hermanville War Cemetery.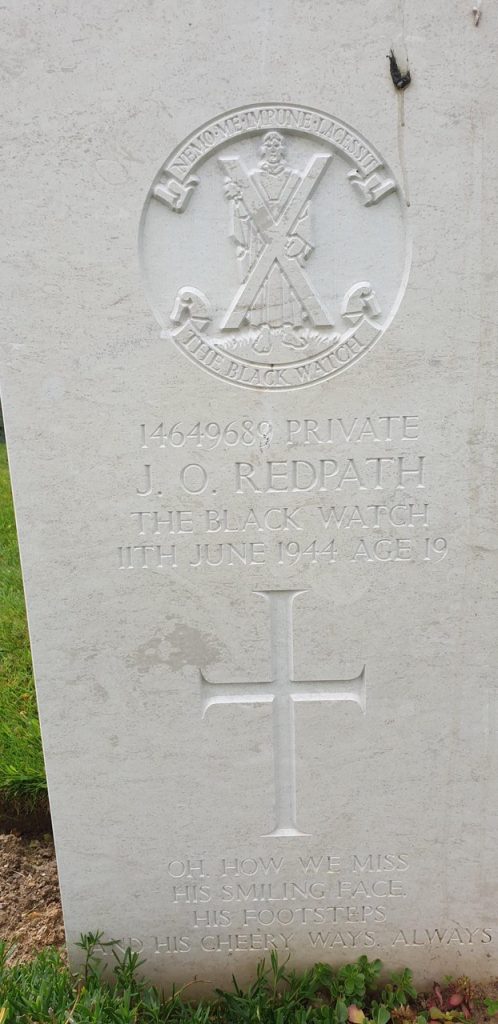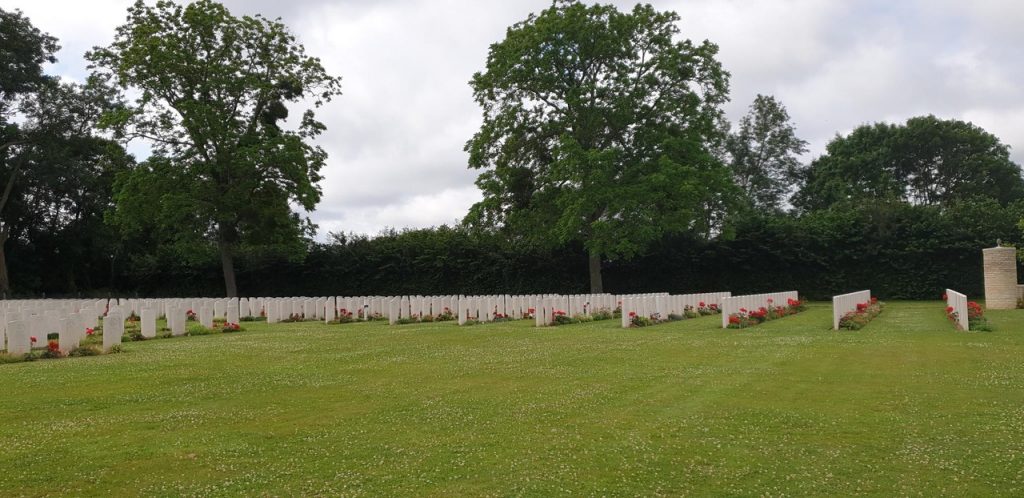 I would love my Uncle Jimmy to be remembered on your site. I never knew him, but he was kept alive by my mother and aunt's memories until they both passed away. It is now left to me to ensure his sacrifice is not forgotten
FALLEN HEROES
JAMES OLIVER REDPATHArmy • PRIVATE

Black Watch (Royal Highland Regiment)
5th Battalion

DIED 11 June 1944

AGE 18

SERVICE NO. 14649689