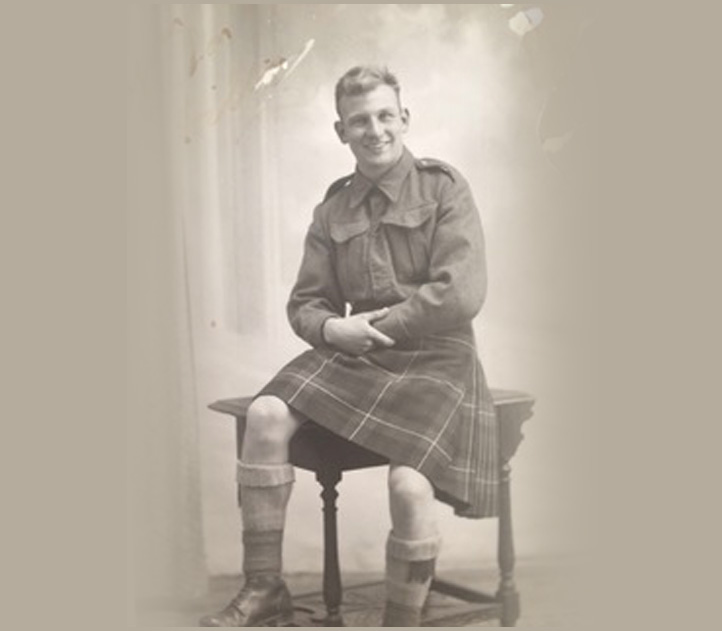 Hilton Hardman
This photo is shared by the Trust with kind permission from Cass Davenport, niece of Hilton Hardman
In memory of Hilton Hardman who died fighting in Operation Goodwood at the bridge at Troarn, 19 July 1944.
Normandy Memorial Trust – Additional Information
Operation Goodwood took place between 18-19 July 1944 with units of the British VIII Corps. The operation was planned to open up the country to the east of Caen which would then achieve a breakout from the bridgehead where Allied forces were being held up and capture Caen. Advances were made but they did not achieve the final objectives.
FALLEN HEROES
HILTON HARDMANArmy • LANCE CORPORAL

King\\\\\\\'s Own Scottish Borderers
1st Battalion

DIED 19 July 1944

AGE 25

SERVICE NO. 2934668