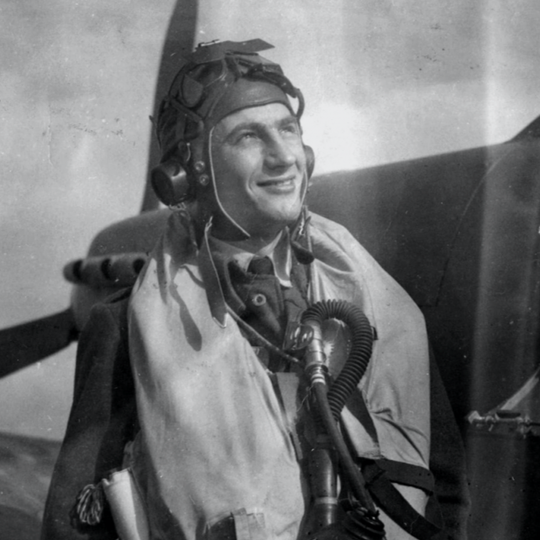 Henryk Stefankiewicz
Twenty-five-year-old Pilot Officer Henryk Stefankiewicz from Warsaw flew Mustang III aircraft in the Polish Air Force during the Battle of Normandy. Polish pilots, aircrew and ground crew were integrated into RAF units in August 1940. 315 Squadron RAF was one of 12 Squadrons in which Polish Airmen served during the Normandy campaign. According to the RAF Museum, by the end of the war in 1945, the Polish Air Force had a strength of 15 fighter, bomber, coastal and special duties Squadrons, supported by 14,000 airmen and airwomen.
315 Squadron's Mustangs were multi-role aircraft. Their Polish pilots were revered for their skilled low-level flying and diving attacks which, thanks the aircraft's speed, often took the enemy by surprise. Mustangs were also used for reconnaissance and bombing sorties.
Courtesy of Polish Squadrons Remembered
Mustangs were also fighters, and their Polish pilots chalked up high numbers of enemy 'kills'. RAF Museum records reveal that in August 1944, 315 Squadron's pilots claimed to have shot down 16 German aircraft in a single sortie, the highest number by any Squadron during a single mission in WW2.
Mustangs were also deployed during so-called 'Ramrod' missions, where RAF bombers were escorted by a large number of fighters, in an attempt to draw up enemy aircraft to destroy them in air-to-air combat.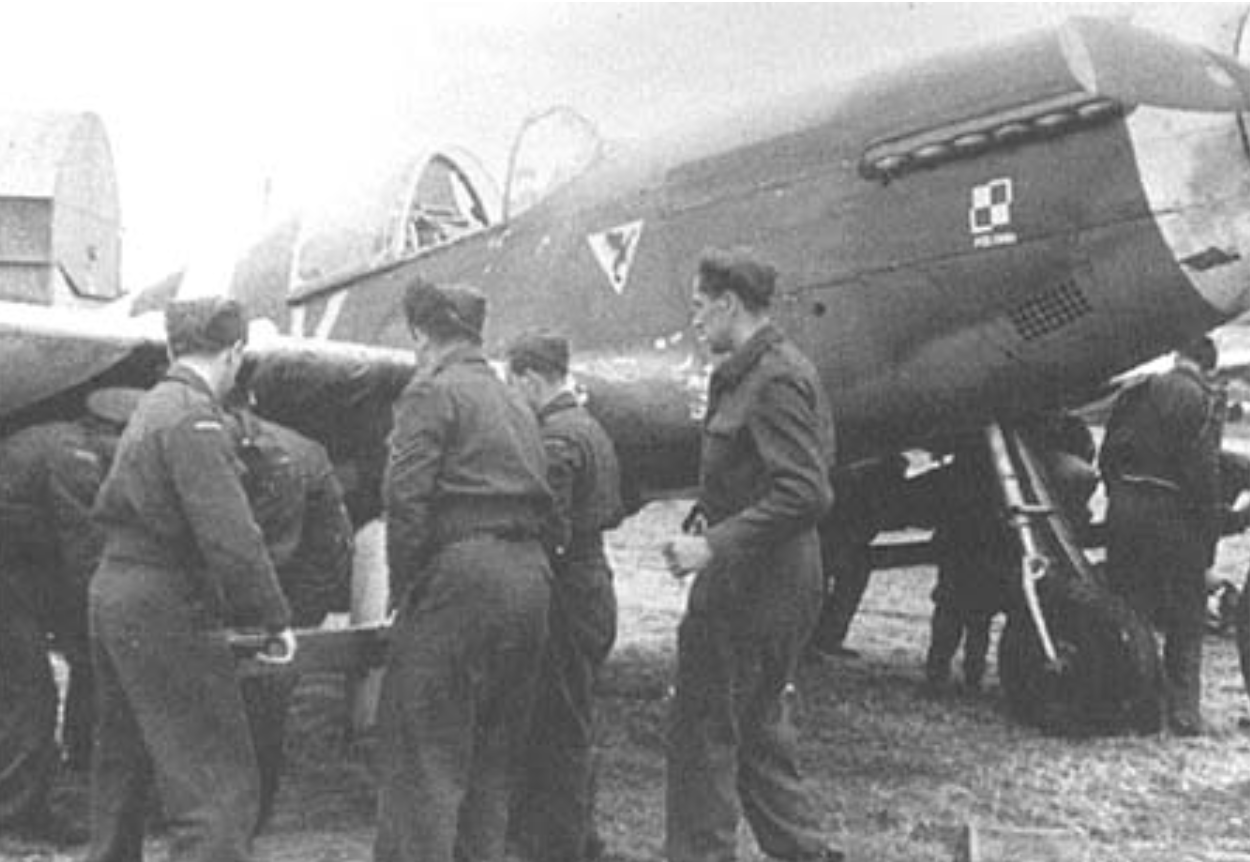 Courtesy of Polish Squadrons Remembered
In June 1944, 315 Squadron's mission was to target German forces behind enemy lines; sorties designed to delay and isolate ground units and to destroy equipment and supply lines. Pilot Officer Stefankiewicz was strafing ground targets in the Cherbourg area on 22 June 1944 when his Mustang FB398 was shot down by enemy flak.
His aircraft was found by American forces on 30th June and he was originally buried at the crash site, before being transferred to the US Interim Cemetery at Ste-Mère-Eglise.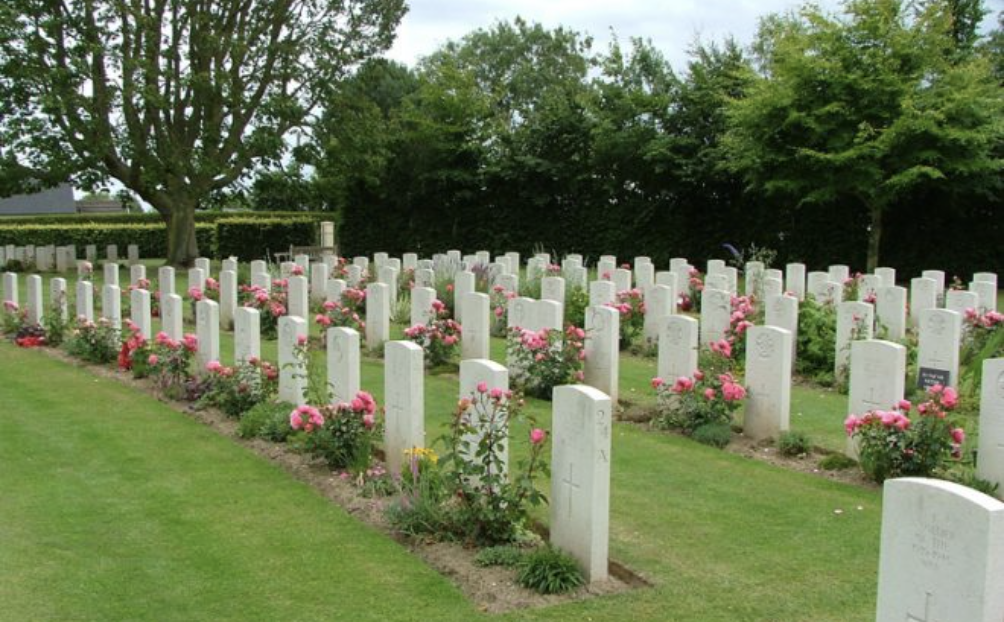 Courtesy of aircrewremembered.com
Pilot Officer Stefankiewicz's remains were later exhumed and buried at Bayeux War Cemetery.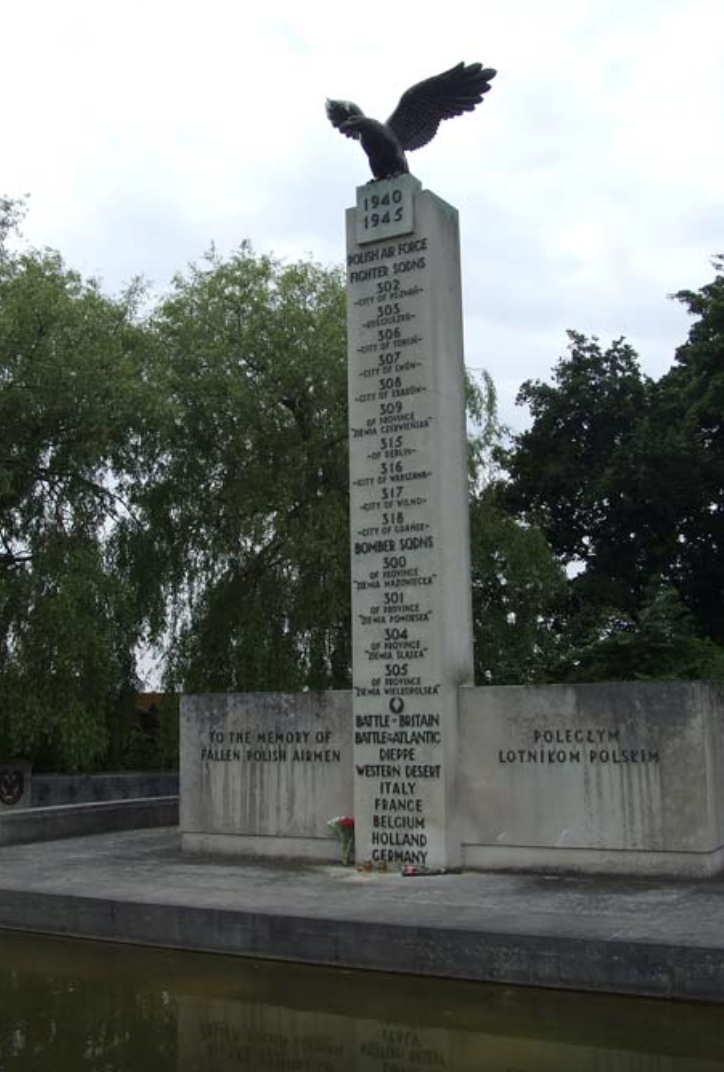 Courtesy of Battle of Britain London Monument
2,408 Polish airmen were killed during World War Two. Their sacrifice is commemorated on the Polish War Memorial at RAF Northolt, erected by the Polish Air Force Association in 1948. The inscription reads: 'I have fought a good fight, I have finished my course, I have kept the faith.'
FALLEN HEROES
HENRYK STEFANKIEWICZRoyal Air Force • PILOT OFFICER

Polish Air Force
315 (Polish) Squadron, Royal Air Force

DIED 22 June 1944

AGE 25

SERVICE NO. P 0564