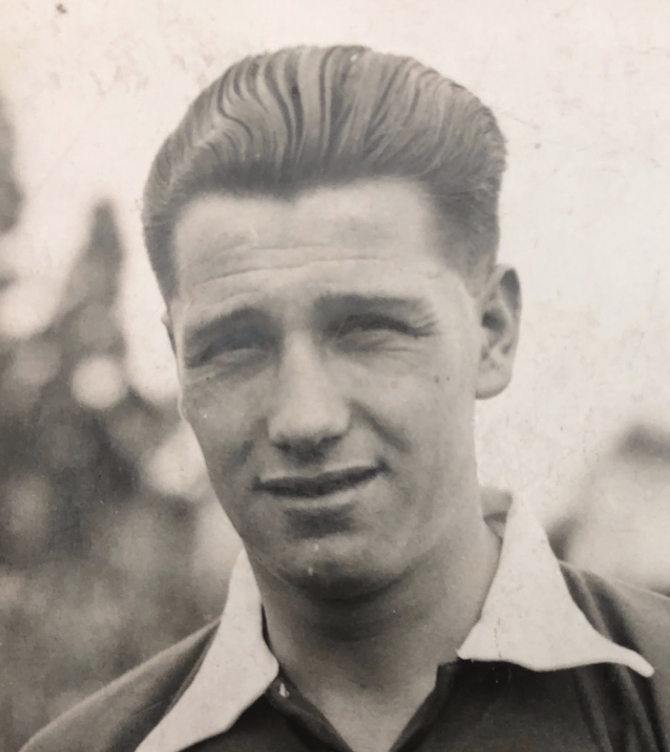 Harry Salmon
The story and photographs are shared by the Trust with kind permission from Harry's son, also Harry. At the age of 81, Harry completed a cycle challenge in memory of his father, raising more than £5,000 for the Trust.
My father was killed in action on 30 July 1944 at the age of 34, while serving in 'D' Company of the Royal Warwickshire Regiment. He was born on 14 March 1910 in Fenton, Stoke-on-Trent, one of nine siblings. My mother and father married in 1936. My mother was also from Stoke.
My father had shown talent for football at school and had played for North Staffordshire, who beat Reading in the final of the English Schools Shield in 1923-24. Staffordshire won 1-0 with a goal scored by my father from a penalty. Reports from the various teams with which he was associated all refer to his defensive and distributional skills and an ability to head the ball almost from one side of the pitch to the other, an extraordinary feat particularly considering the composition of footballs in those days.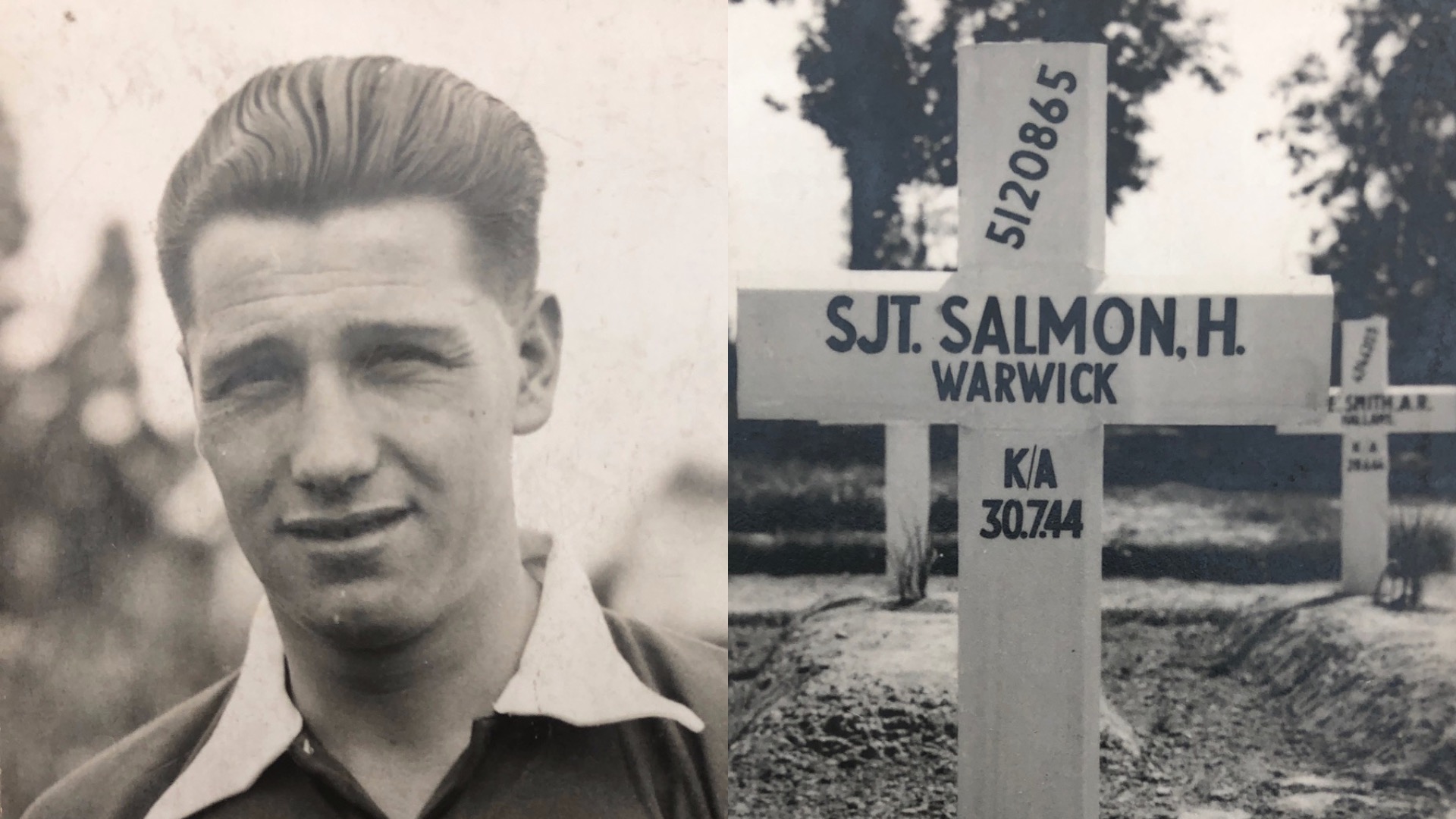 I was born in 1938 and my father enlisted in the Army in 1940. Then followed 3-4 years of training before his D-Day landing in Normandy. I remember very little of those years. We lived in Shrewsbury at the time and I do remember my mother shouting, "He's here!" and the two of us plus Mac, the dog, running down the garden to meet him. He was, of course, in uniform with his rifle and helmet slung over his shoulder. I presumably didn't weigh much because no sooner had I arrived at his feet I was in the air and then in a bear hug. I remember the roughness of his uniform and the teak-hardness of his arms and shoulders, the scratchy stubble of his face and the wild barking of Mac, who wanted to share this reunion. Above all, I remember feeling secure, a sensation that was to be absent for many years to come. My mother did not re-marry and I had no siblings.
A letter to my mother from Captain Wilson, adjutant of the 17th Battalion, the Royal Warwickshire Regiment, stated that he died during an attack on 30 July. ' D' Company were advancing when the Company Commander was killed by the explosion of a mine. Harry immediately went to his assistance but another mine exploded, killing him instantly.
Fontenay-le-Pesnel is a small and beautifully kept cemetery, which I have visited on several occasions. I took my mother there and my children and grandchildren have visited. It is still not an easy thing to do, particularly as my mother is there now too.
FALLEN HEROES
HARRY SALMONArmy • SERJEANT

Royal Warwickshire Regiment
1/7th Battalion

DIED 30 July 1944

AGE 34

SERVICE NO. 5120865