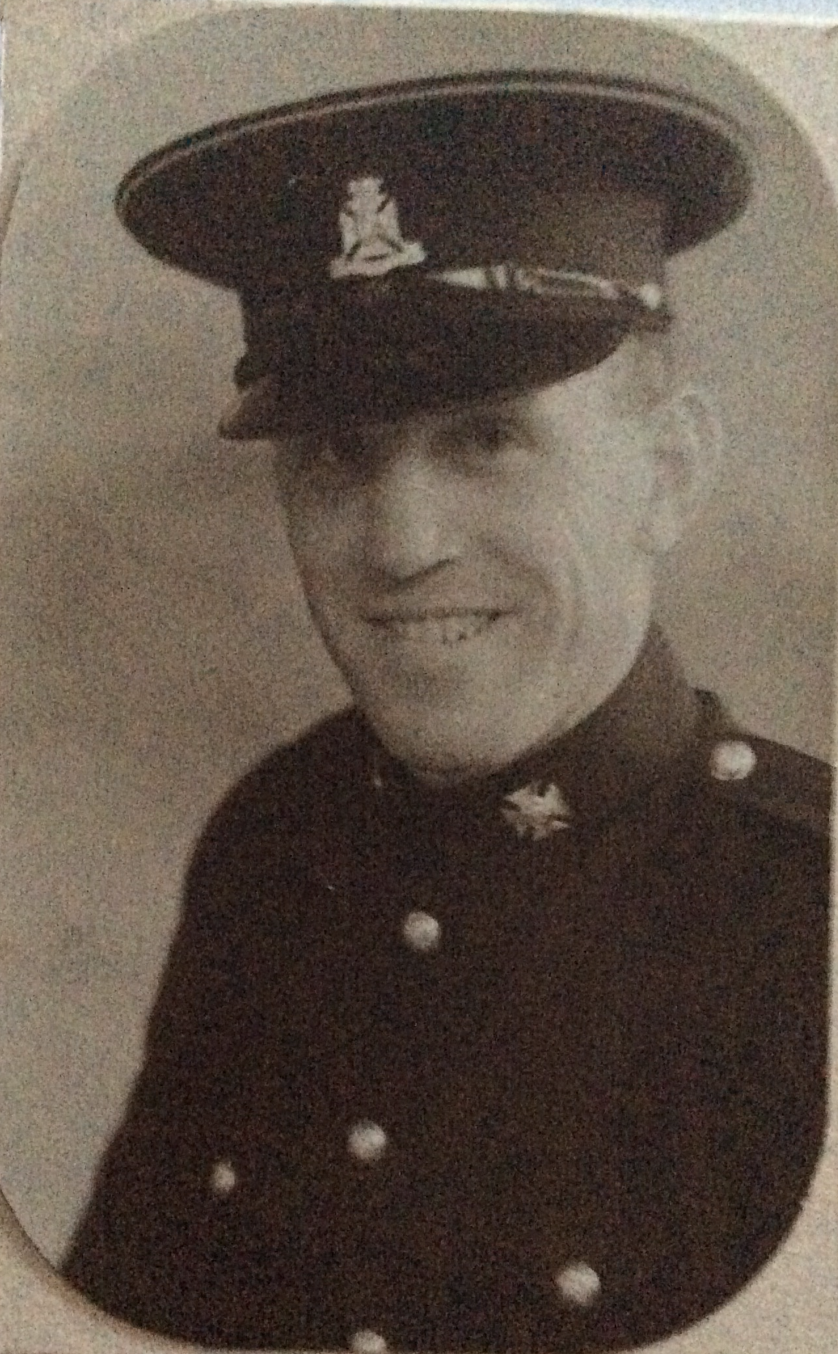 Harold Reginald Webb
The story and photograph are shared by the Trust with kind permission from Harold's son, Mr B. Webb.
My father served with the 4th Battalion, The Wiltshire Regiment. Sadly, he was killed, along with many others of his Company, when they were attacked by German self-propelled artillery. He lies at Banneville-La-Campagne War Cemetery.
I was nine years old when my father died. My mother was left with me and my younger brother, and she was expecting my sister. I left home and went to The Duke of York's Royal Military School and subsequently followed my father's footsteps and took up a career as a soldier and eventually made it to Regimental Sergeant Major.
The following information is obtained via research by the Trust.
Harold held the rank of Warrant Officer Class II, and was Company Sergeant Major of C Company of 4th Battalion, The Wiltshire Regiment (known as 4th Wiltshires). Warrant officers had an essential role in the efficiency and discipline of British army units.
By mid-August 1944, the Allied forces had made substantial advances inland and the German army was beginning to retreat. 4th Wiltshires were near Cauville, about 20 miles to the south-west of Caen. In the early hours of 13 August, the battalion advanced to seize a ridge to the south-east of Cauville. The battalion only encountered a few German soldiers, most of whom swiftly surrendered. By early evening 4th Wiltshires had successfully gained control of the top of the ridge. While they were preparing to defend this position, they were heavily shelled, and Harold was killed in this bombardment.
FALLEN HEROES
HAROLD REGINALD WEBBArmy • WARRANT OFFICER CLASS II

Wiltshire Regiment
4th Battalion

DIED 13 August 1944

AGE 36

SERVICE NO. 5566471