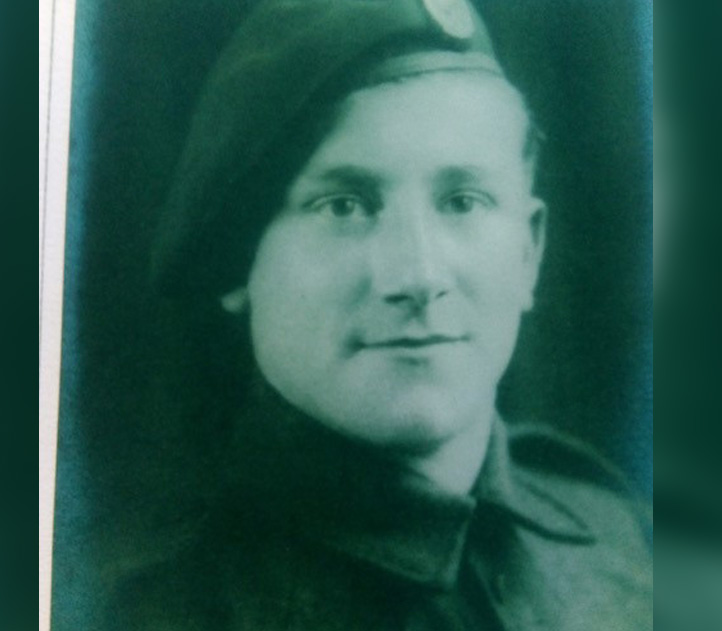 George Collins
The story and photographs are shared by the Trust with kind permission from Robert Piper, a friend of George' stepfather
George was born in Steyning on 22nd May 1925, the only child of James Henry John Collins and Gladys Constance Collins. His father, James, died when George was just three years old. His mother, Gladys, married Frank Kirkham in 1936 and Frank's name appears on George's headstone along with that of his mother and father.
George was registered at Shipley School in 1929 when the family address was Church Gate, Shipley and at the time of his death the family home was at Southwater, West Sussex.
He was 19 years old when he took part in the Normandy landings in June 1944. He was listed as killed in action on 19th July 1944, and according to a family source he lost his life at Caen. A family comment on Ancestry is:
"Cousin George signed up for the Army during the Second World War and was the only child of James and Gladys. He was killed at age 19 in France after the landing at Normandy. It is said he was shot by a sniper but it was also possible he was blown up. His mother was devastated".
George's death was reported to the War Office British Army Casualty List #1517 dated 5th August 1944. He is buried in Ranville War Cemetery in France and his headstone bears the names of his parents and step father. The inscription reads:
"Deep in our hearts a memory is kept of a son we loved and will never forget".
George was awarded the War Medal 1939 – 1945 and 1939 – 1945 Star.
FALLEN HEROES
GEORGE JAMES ARTHUR COLLINSArmy • RIFLEMAN

Rifle Brigade
1st Battalion

DIED 19 July 1944

AGE 19

SERVICE NO. 14421518