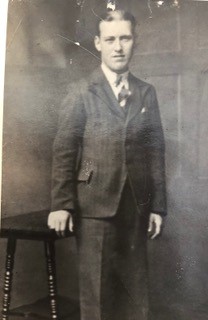 George Archer
The story is shared by the Trust with kind permission from Mrs M Howe and Mr M Glencross, niece and nephew of George Archer
Cpl George Archer, aged 18, Hampshire Regiment. Killed in action 11th August 1944.
Born in Ryde on the Isle of Wight, George was the youngest child of William and Elsie Archer.
The local paper, the Isle of Wight County Press recording his death on the Island Roll of Honour, said 'he was a promising young man, with a most likeable disposition, and known to many on his former newspaper rounds'.
He was killed near Falaise and is buried in Bayeux Cemetery.
FALLEN HEROES
GEORGE ARCHERArmy • CORPORAL

Hampshire Regiment
1st Battalion

DIED 11 August 1944

AGE 18

SERVICE NO. 14679507