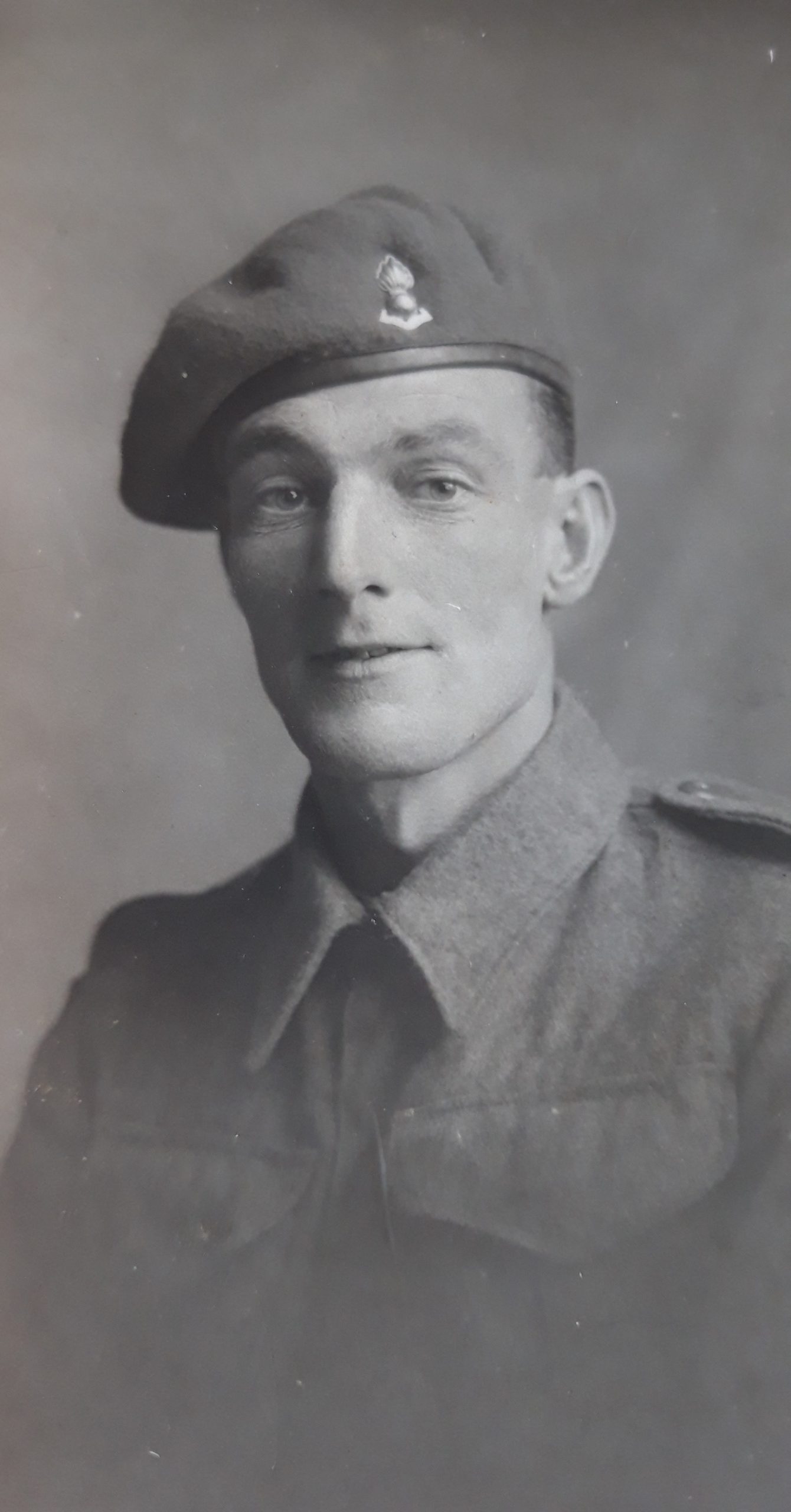 Fred Smith
The information and photograph are shared by the Trust with kind permission from Ann Sharma, née Smith, daughter of Fred Smith
My father, Fred Smith, died of wounds, 6 June 1944.
He was born in Huthwaite, Nottinghamshire, 8 October 1908 and started working life in a mine. He was a frequent blood donor and a stilt walker, which I believe was quite common before WW2.  He used to brighten up the days of a neighbour, who was bed bound, by chatting to him through the upstairs window whilst walking on his stilts. He was also a strong swimmer.
He played the piano, banjo (which went with him into the Army, I still have it) and mandolin and played in a 3 piece band with his brother-in-law. They performed in and around Huthwaite.
He left the mine sometime in the 1930s and came to London and found a job in The Cock Tavern in Edmonton, North London. See photo below.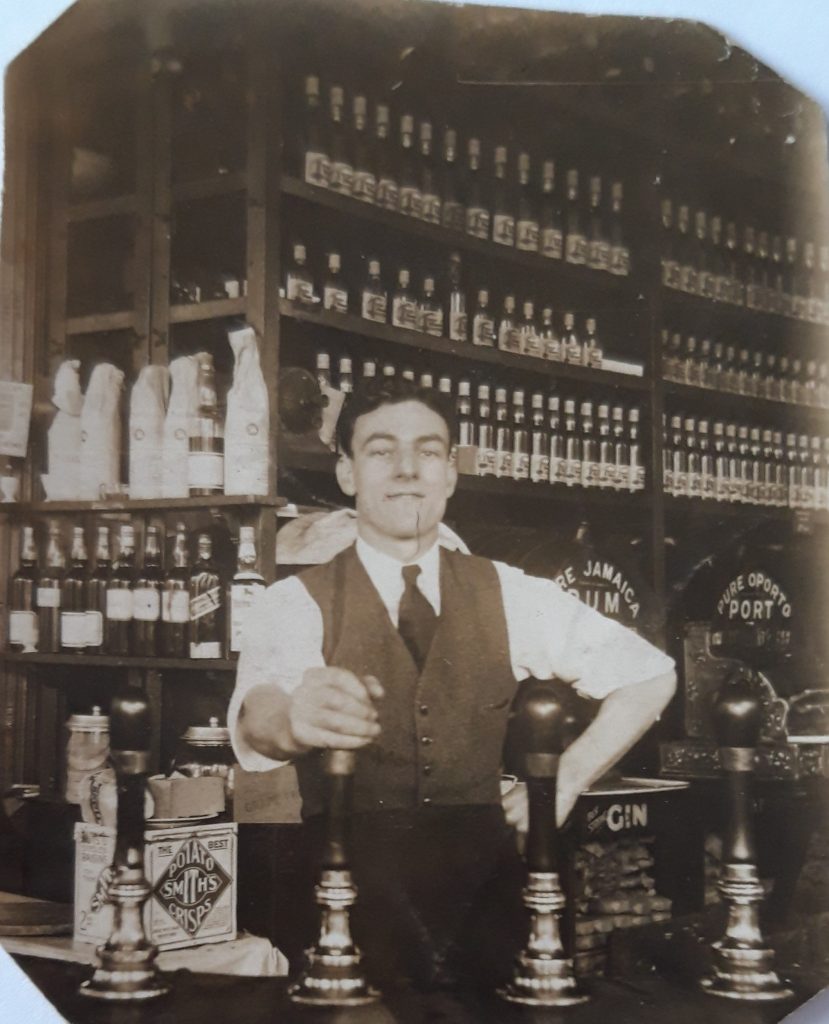 He was a trainee manager with Hennessy wine merchants when he enlisted. I was also told that he initially volunteered for the Royal Navy but was turned down due to his eye sight and colour blindness. So he then enlisted in the Army. Once the Commando units were established he then volunteered for the Commandos.
On D-Day apparently he had to cut off comrades' back packs as they landed in deep water and were in danger of drowning. He was subsequently wounded in the legs and declined evacuation as he was a medic and thought he would be useful. Later that night he was killed when the Luftwaffe bombed the beaches.
This was told to my Mother by a comrade who later visited her. He now rests in Hermanville cemetery, which I have had the privilege of visiting, a beautiful and peaceful place.
I understand he was Mentioned in Despatches and was recommended for a Military Medal but not awarded. I did have a letter from Buckingham Palace stating that my Mum would go to Buckingham Palace and another stating that as he died he would no longer be entitled to the M.M. Unfortunately both letters have been lost in my recent house move.
I was 6 months old at the time so never knew him, but my late mother kept his memory alive.
FALLEN HEROES
FRED SMITHArmy • GUNNER

Army Commandos
4 Commando

DIED 06 June 1944

AGE 36

SERVICE NO. 1108398