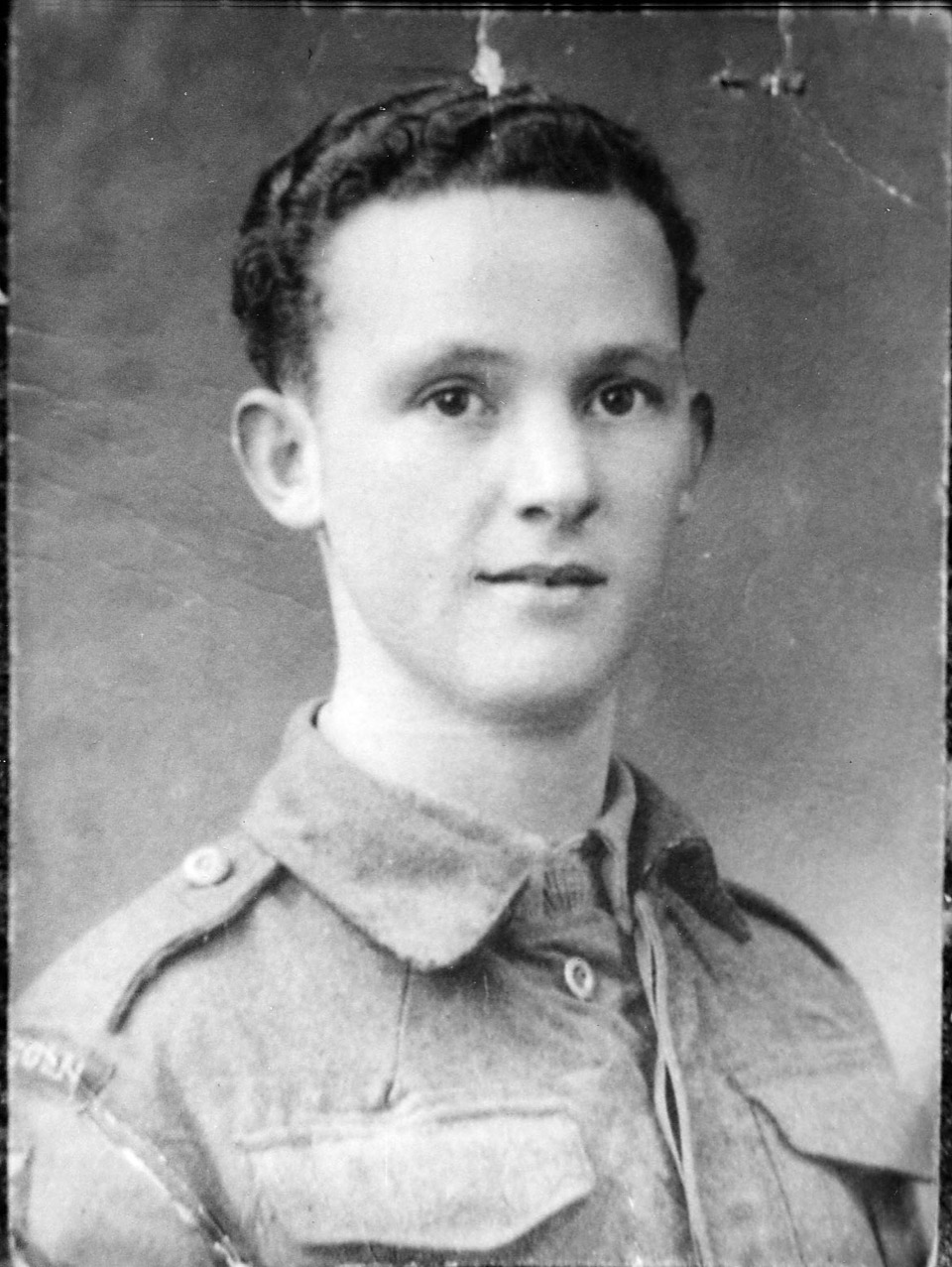 Eric Plumtree
This story and photo is shared by the Trust with kind permission from his niece, Pauline Whiteman
Remembering Private Eric Plumtree, 14578451, 4th Lincolnshire Regiment
Eric, born 24th Dec 1924, was the son of Charles and Beatrice Plumtree of Market Rasen, Lincolshire. He was my mother Elsie's brother, also brother to Charles, Percy, Harold, Arthur, Ethel, and Dorothy. Eric worked in a hairdressers in Market Rasen before joining the army in 1943.
Although I was only a baby, we lived in the same house with my grandparents, Charles and Beatrice and my mother Elsie Hollands, [née Plumtree]. The photo below shows him holding me.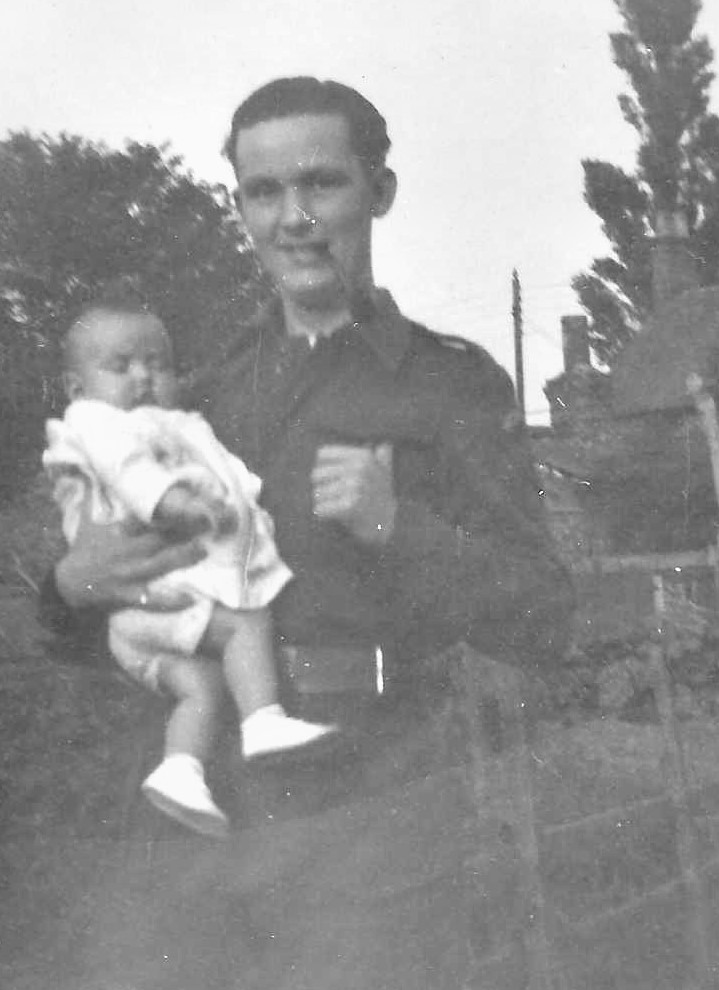 He landed on Gold Beach on June 9th and was killed on July 2nd 1944 in the region of Tilly-sur-Seulles and Caen, in the defence of the bridgehead over the River Odon, in the aftermath of Operation Epsom, which was part of Montgomery's plan to outflank the city of Caen.
Eric was only 19 years old, and according to a letter to his mother, he received a direct hit so would not have suffered. He was temporally buried near there and a wooden cross erected. He was later reburied in the St Manvieu Cemetery, Grave no. VB9.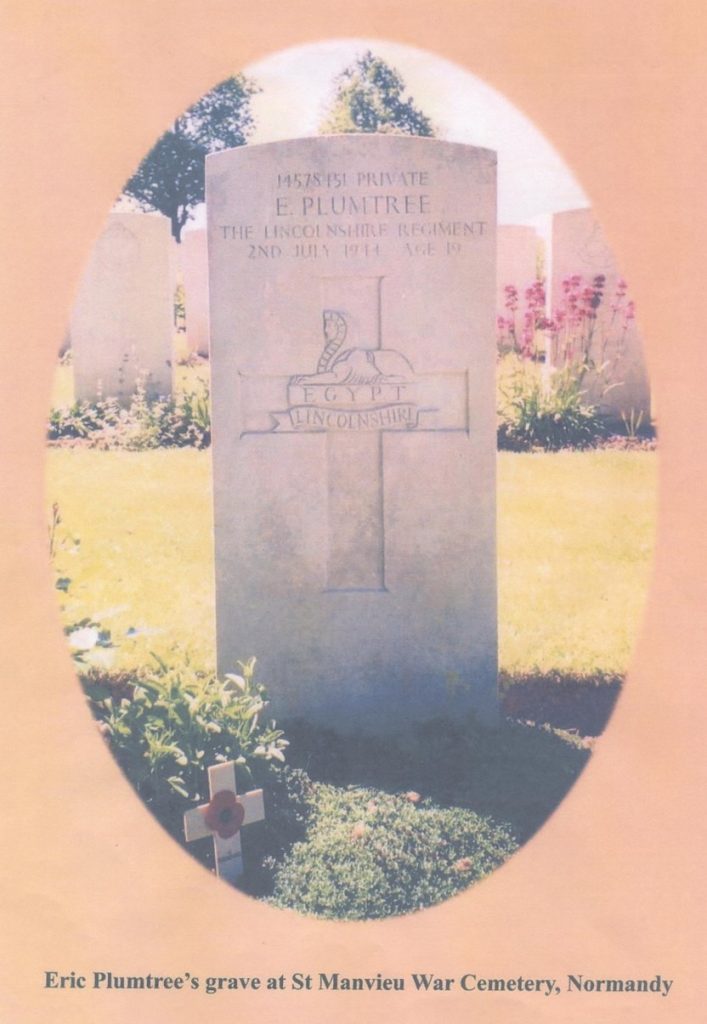 He is also remembered in the stained glass window in Market Rasen Church.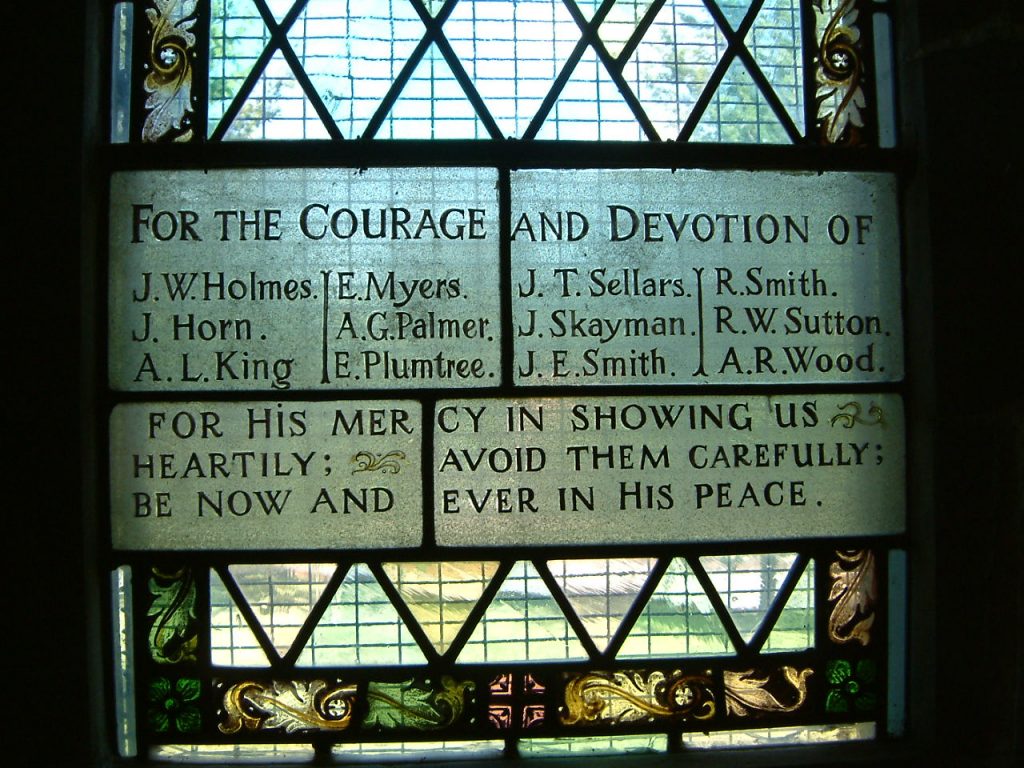 My father, George Hollands, was also serving in the army. Hence this was why mum and I were living with her parents.
I was only 2 years old when Eric was killed. But I will keep his memory alive and never forget him.
Eric is remembered on column 129 of the British Normandy Memorial which we plan to visit someday soon. Such a tragedy of a young life cut so short, but he will never be forgotten.
Normandy Memorial Trust – Additional Information: Operation Epsom took place between 26-30 June 1944. The operation was an attempt to outflank Caen in west  by VIII Corps. Attack and counter-attack occurred over several days.
FALLEN HEROES
ERIC PLUMTREEArmy • PRIVATE

Lincolnshire Regiment
4th Battalion

DIED 02 July 1944

AGE 19

SERVICE NO. 14578451