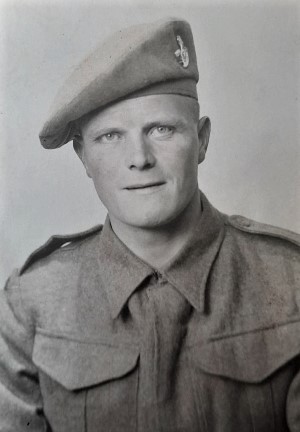 Edward Francis George Matthews
The photographs and information are shared by the Trust with kind permission from the 11th Armoured Division Facebook Group and its Black Bull Research Team and Edwin Matthews, son of Edward Matthews
Remembering Edward Francis George Matthews, Died of Wounds, 09 July 1944.
My father was wounded in Caen, France. He was transported to Oxford Military Hospital for head wounds but never recovered. My mother received a telegram along with a train pass to visit. She was with him when he finally passed away. He died at the age of 28 years.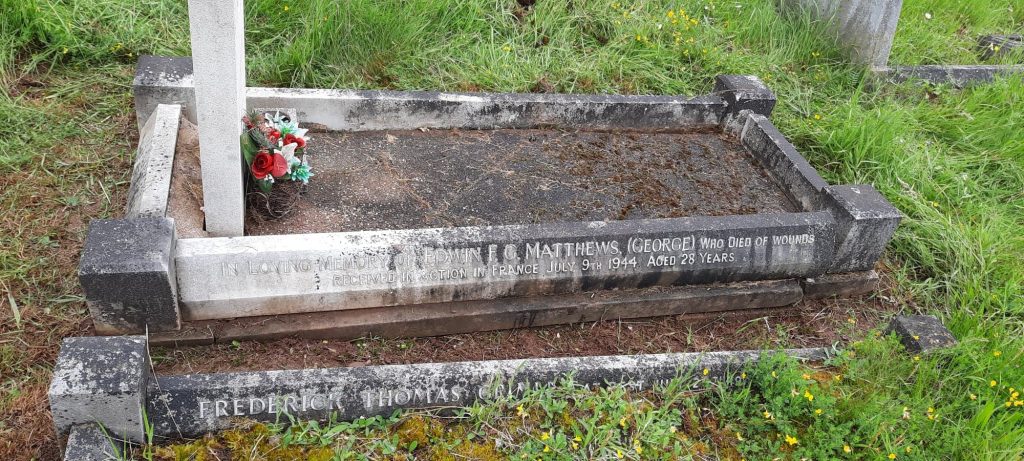 Edward Matthews' grave in St John the Baptist Churchyard, Armitage with Handsacre, Staffordshire.