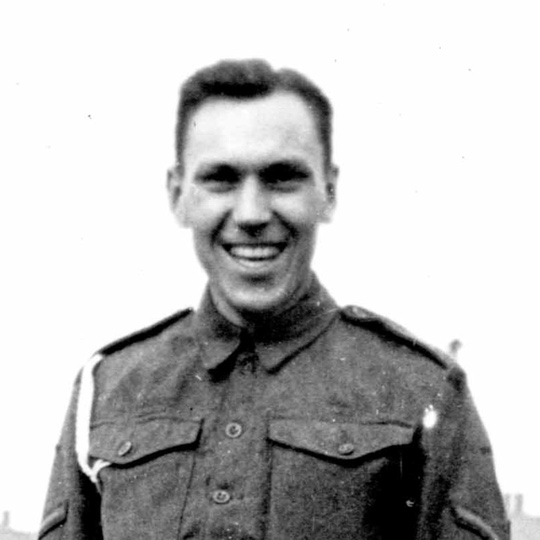 Edward Albert Norman
The story and photographs are shared by the Trust with kind permission from Albert's niece, Susan Young (née Norman). Her Uncle served as a Gunner in the Royal Artillery.
My father recalls that just before Albert's departure to France he had visited his family to say cheerio to his Mum, Dad and sister and, of course, my father. As they lived very close to the River Thames they had walked to the river where they had fished as boys.
In an emotional account, my father told us that Albert was convinced he would not return to the UK. When the telegram was received my grandmother was extremely distraught and, when she could, she visited his grave at Douvres-la-Délivrande and there was a photograph on their mantelpiece of her standing behind his headstone which I remember very well from my childhood. I believe my father never got over losing his older brother – when we holidayed in France in the 1970s we travelled close to Caen but he refused to try to find the cemetery. He was too upset.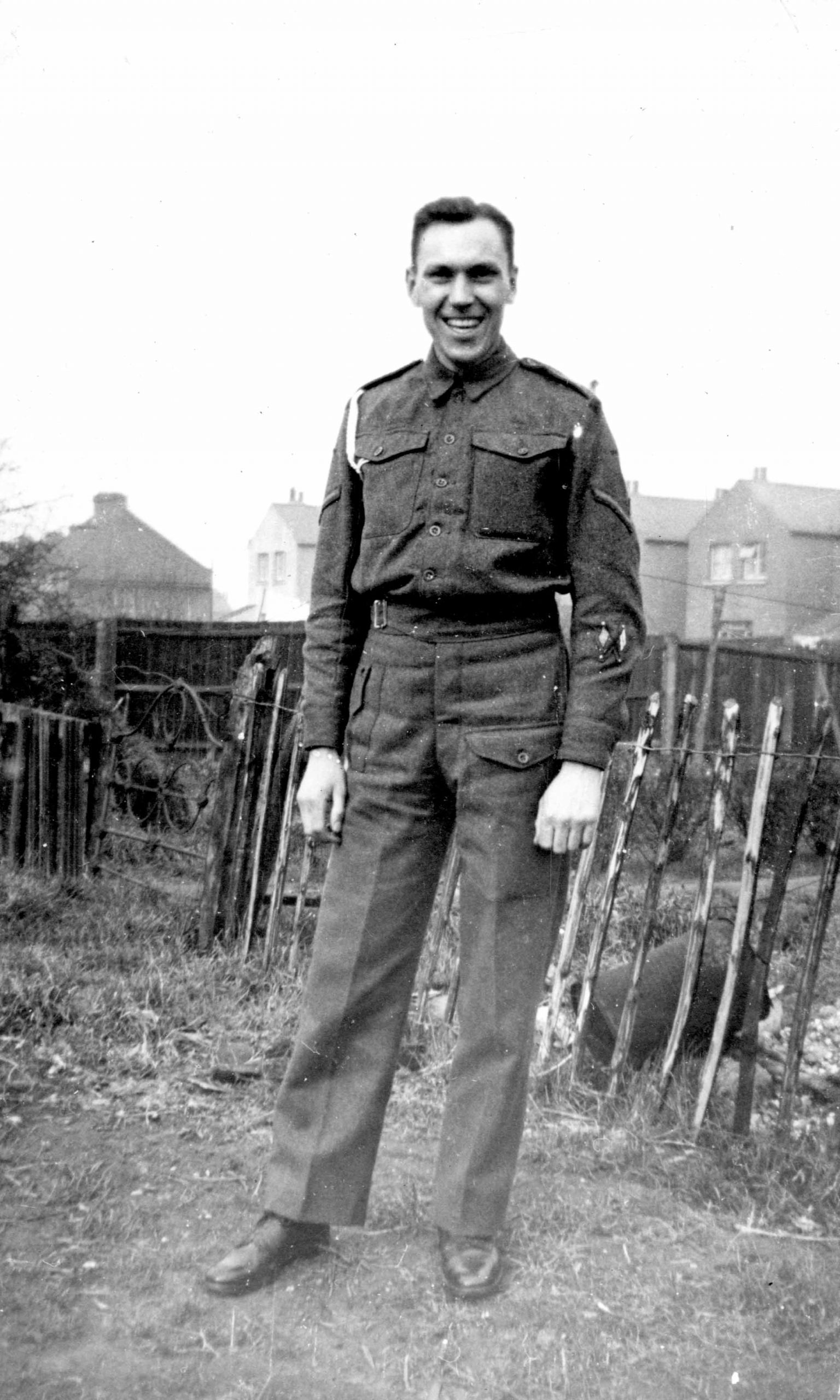 My father did not serve as he had lost fingers and part of his left hand in an industrial accident at the Vickers factory at Weybridge before the war. He was, however, recruited as a driver and spent most of the war driving ammunition around the country, in the black-out and using the Public Houses for navigation! His brother thought that this was more dangerous than facing the enemy – a joke they shared.
In 2004, our family visited his grave and this made a profound impression on my children and nephews as they were all young adults and realised the implications of the loss of life of so many young men.
As I now live in Normandy, we can visit the grave and I feel it is important for our family to recognise his loss and continue to remember all those who died at that time.
We feel so proud that this Memorial is dedicated to men like Uncle Albert.
FALLEN HEROES
EDWARD ALBERT NORMANArmy • GUNNER

Royal Artillery
53rd Medium Regiment

DIED 28 June 1944

AGE 24

SERVICE NO. 14525632