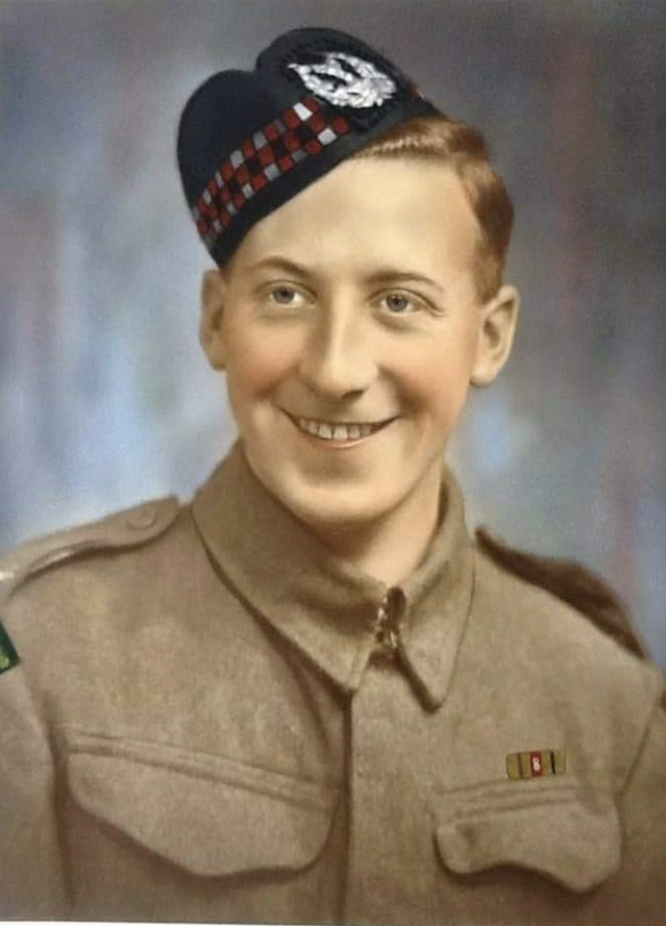 Douglas Elliot
The information and photograph are shared by the Trust with kind permission from Douglas' great niece, Lisa Haskell and family.
My great uncle Douglas Elliot was my grandfather's brother (also a Veteran of the Second World War). Here is a photograph that my grandfather wanted to share of his brother, Douglas.
The following information is obtained via research by the Trust.
He was part of 1st Battalion, Gordon Highlanders. He landed in Normandy towards the end of D-Day. The battalion was part of 51st (Highland) Infantry Division. For most of the campaign, it served on the eastern side of the Normandy battlefield, to the east of the River Orne. Douglas died on 10 July 1944. He may have been killed during preparations for the battalion's attack the next day on Colombelles, to the east of Caen.
FALLEN HEROES
DOUGLAS ELLIOTArmy • PRIVATE

Gordon Highlanders
1st Battalion

DIED 10 July 1944

AGE 23

SERVICE NO. 2889826