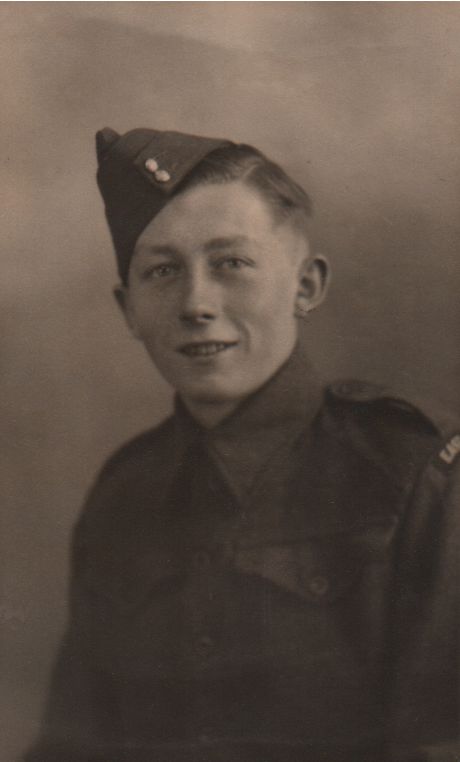 Dennis Albert Biscoe
This story and photos are shared by the Trust with kind permission from Catherine Biscoe, niece of Dennis Biscoe
Dennis was my late Father's older brother.
Private Dennis Albert Biscoe served with York and Lancaster Regiment, Hallamshire Battalion.
Dennis died on the 28th August 1944, 1 day after his 19th birthday. He left behind his mother and father, Cicely Mary and Reginald Edward Biscoe of Barnes, Surrey and younger brother Gordon Ivor, who was 11 years old when Dennis died.
Dennis is buried at St. Desir War Cemetery, France.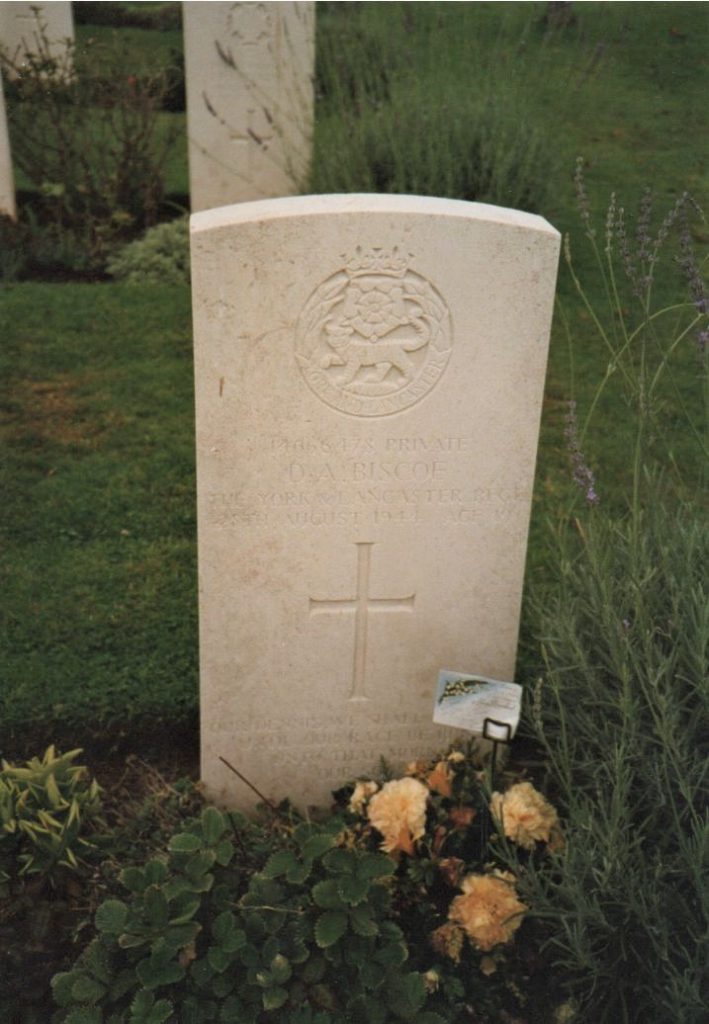 His headstone reads:
'Our Dennis, we shall not see until our race be run. Unto that morn - our son!'
In the 77 years following his brother's death, Gordon never forgot Dennis. Gordon was able to visit St. Desir cemetery several times in his lifetime and planted a cross in Dennis' memory in The Field of Remembrance annually.
Gordon was immensely proud that Dennis' name would be included on the British Normandy Memorial.
FALLEN HEROES
DENNIS ALBERT BISCOEArmy • PRIVATE

York and Lancaster Regiment
Hallamshire Battalion

DIED 28 August 1944

AGE 19

SERVICE NO. 14666478