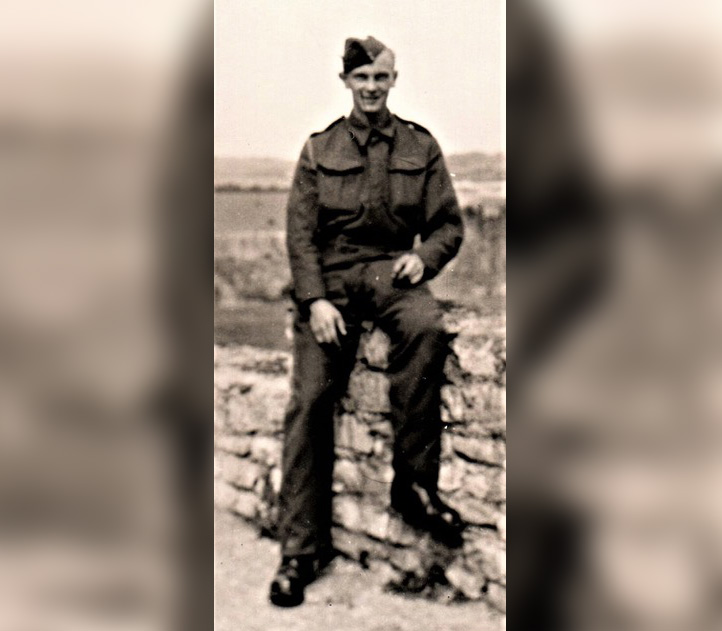 Denis Hughes
This story and photo is shared by the Trust with kind permission from Denis' brother, Leon Hughes
Denis Hughes was born 27 September 1919 at Rothwell Haigh, Yorkshire to his parents Fanny Hughes, née Nash & Thomas Hughes.
After leaving school at 14 years he worked at Montague Burton Clothiers in Leeds as a tailors cutter. He cycled to work every day, a 16 mile round trip, on a fixed wheel bicycle.
In 1939 he volunteered to join the Royal Marines. Being a clothier, the dress uniform appealed!
He trained as a Commando at Exmouth, Devon and at Achnacarry Castle grounds, Scotland which was a 6 week gruelling course.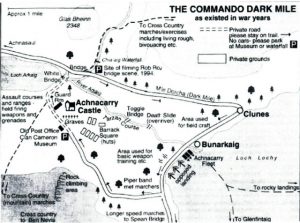 On 27th Sept 1941 he married Betty Fowler at Rothwell, West Yorkshire.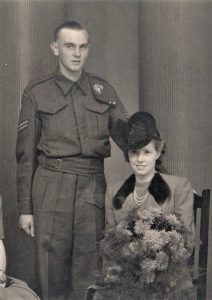 Prior to D-Day he was involved in action in Sierra Leone & then the Lofoten Islands, Norway on a Commando raid to destroy fish factories which Germany used to make glycerine for munitions.
He landed on Gold Beach on D-Day but five of the Landing Craft Assault his unit were being transport in were mined with 76 casualties out of 420. It is thought that he was one of them. He was initially buried in Asnelle but then reinterred in Bayeux War Cemetery.
Their baby, Denise, was born 16th December 1944 but since Denis was Killed-in-Action on D-Day they never knew each other. Denise now has four grandchildren from her two daughters Karen and Helen.
His grave was adopted by a French couple and carefully tended.
FALLEN HEROES
DENIS HUGHESRoyal Navy • SERGEANT

Royal Marines
47 (Royal Marine) Commando

DIED 06 June 1944

AGE 24

SERVICE NO. EX/1222