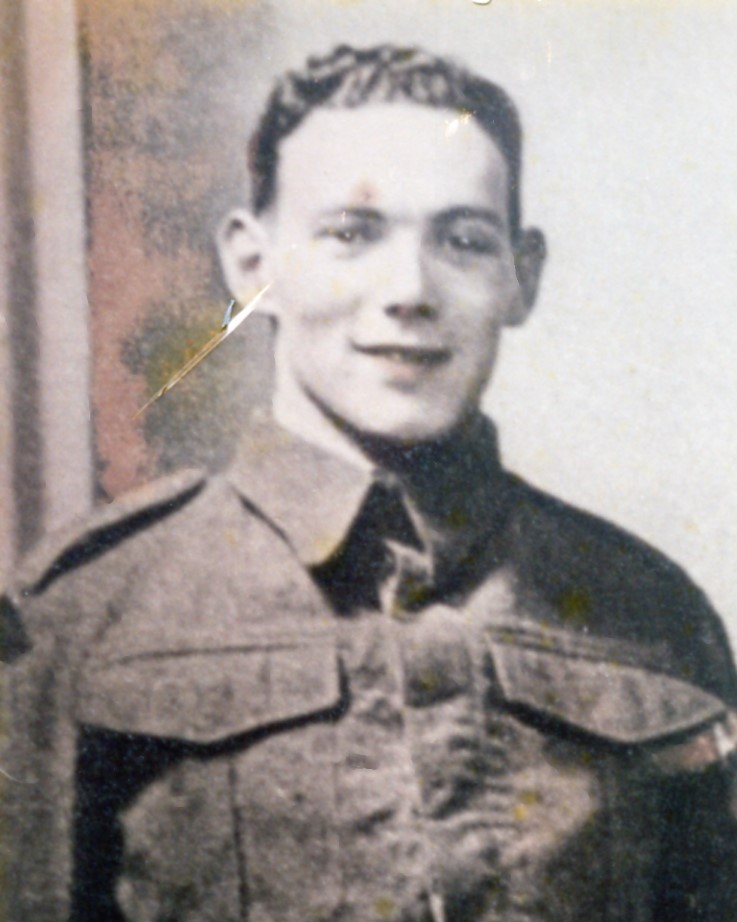 Andrew Newham
This story and photos are shared by the Trust with kind permission from Valerie Foster, Andrew Newham's daughter
As tens of thousands of men and women fought, served and died in France during the Battle of Normandy in the summer of 1944, family life continued at home.
Private Andrew Newham of 6 Troop, No. 6 Commando, landed on Sword Beach on D-Day.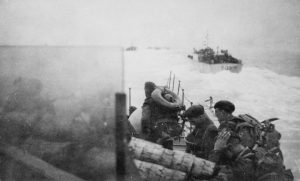 Courtesy of the Council of the National Army Museum
He was married to Joan. They were from Southsea in Hampshire.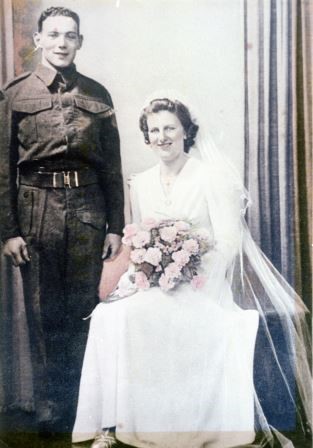 As No. 6 Commando fought on through Normandy, Andrew had more reason than others to think about his wife back home in Southsea; she was expecting a baby.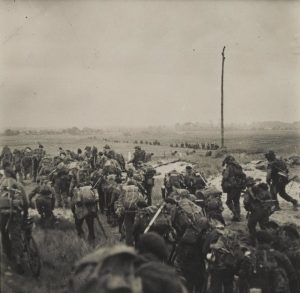 Courtesy of the Council of the National Army Museum
At the beginning of July, a month after landing in Normandy, Private Newham received a telegram to tell him that he was now the proud father of a little girl. She would be called Valerie. But he would never hold her in his arms.
On the morning of 20th August, 1st Special Service Brigade - which No. 6 Commando was part of - were involved in the Battle of Angoville Heights.
According to an account on PegasusArchive.org the Brigade charged two hills at dawn, taking the German units stationed on the strategic positions completely by surprise. But the Brigade was now exposed and cut off from nearby British units. It wasn't long before German units attacked to try to take the position back. After a German patrol was all but wiped out by No. 6 Commando, their position was heavily shelled. A short time later, around 250 German soldiers attacked No. 6 Commando, but were repelled by small arms fire. The hills were again mortared and also targeted by German artillery.
Private Newham was injured at around 10.30 in the morning.
He was taken to a casualty clearing station. Over the next few hours he was given two blood transfusions and penicillin. Joan was told that it wasn't possible to move Andrew to safety or to try and reach an aerodrome in the area, which was being used to repatriate casualties, because the Brigade was surrounded.
At 4.30pm, the clearing station received a direct hit by German mortars. Private Newham was hit in the stomach and killed instantly.
Joan was later visited by some of his comrades when they were back in the UK on leave in October. They told her that he had been hit in the head and leg and explained how they'd managed to get him out of the trench which he was in, dressed his wounds as best they could, and gave him morphine.
Joan wrote to her parents in October with the details she had learnt about Andrew's death. She finished the letter "Try and not grieve too much as he suffered no pain at the last. I feel that I have lost a good husband, but each time I look at baby I can see him in her eyes. She is doing lovely and I hope to have her christened next Sunday. We have had a very worrying six weeks, as I have heard so many rumours from the boys and even now I have not officially heard from the War Office that he is dead, so please write to no one outside the family until you hear from me again, which I hope will be in a few days (...) With all my love and sympathy. Mother I will write late. I wish you lived a little nearer so that we could talk it all over"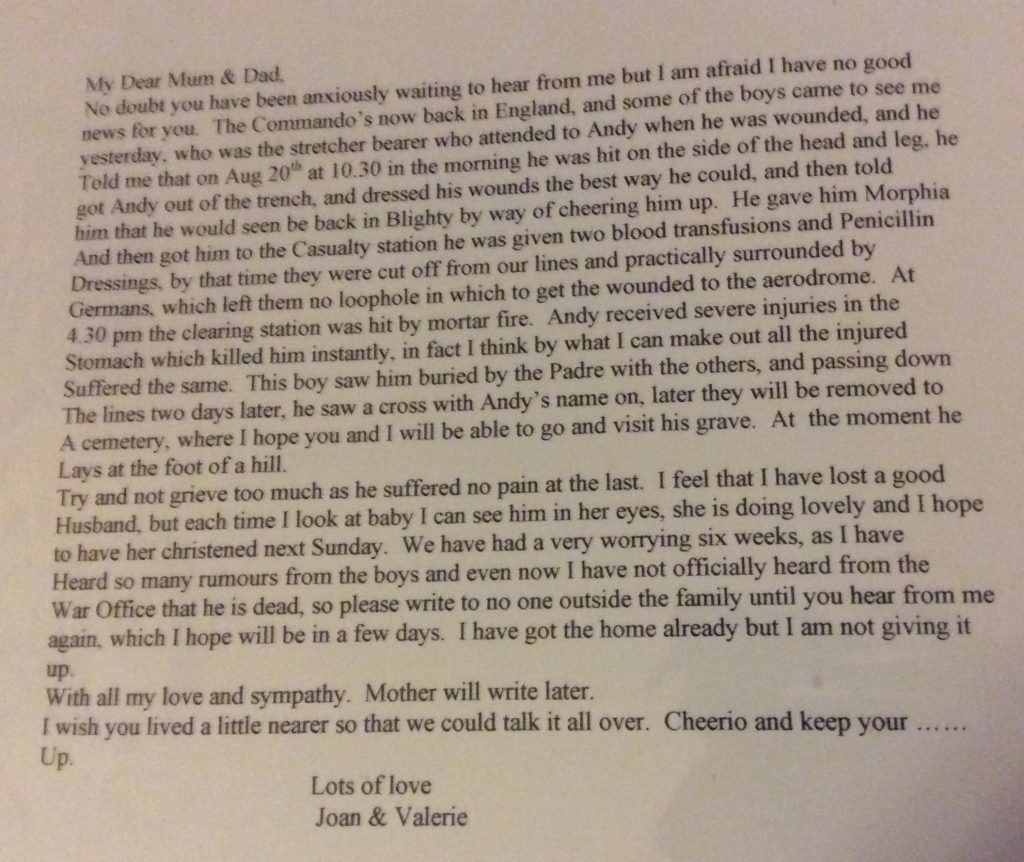 Here are the family's photos of his grave.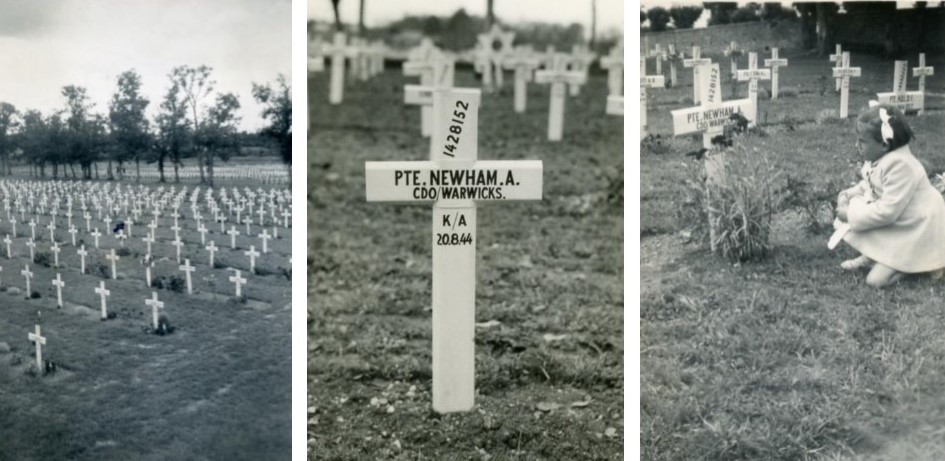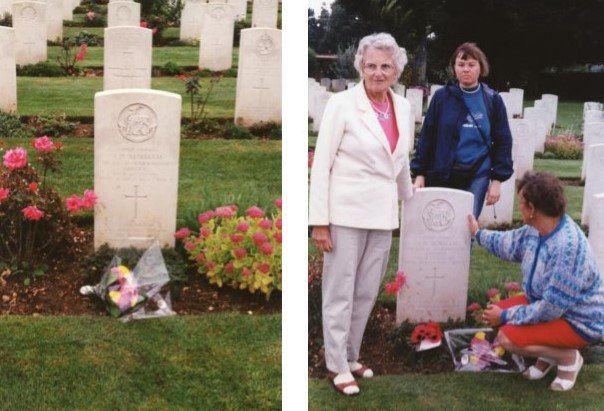 After the war, Joan received a letter from a French official in which she was told Andrew's grave had been moved from it's original resting place in Cricqueville-en-Auge to Ranville Cemetery and that "you may be sure that somebody will "adopt" the grave and write to you" .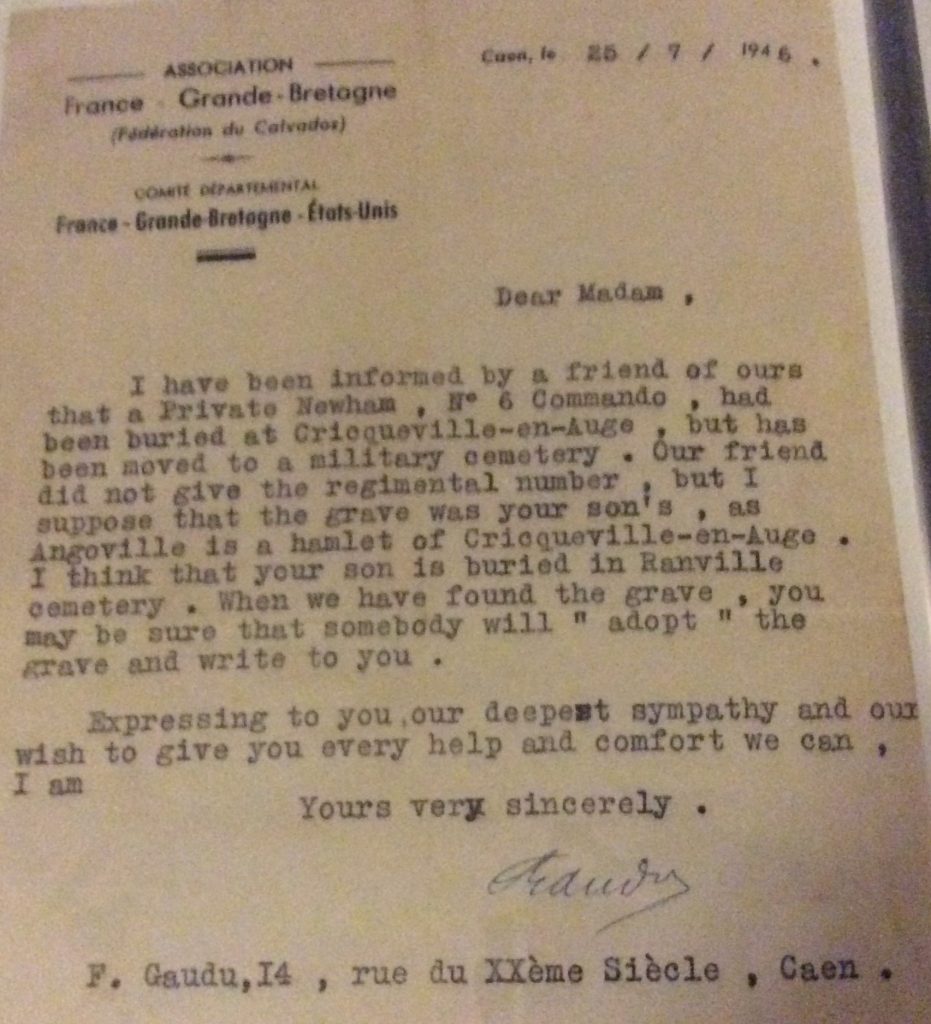 In due course, she heard from the family who had adopted it. As well as sending a photo of it, they wrote to Joan saying; 'If you, or one of your family, would like to visit his grave, you must write to us - we would meet you at Caen and should be very glad to put you up. We often visit the grave. At the moment it is decorated with forget-me-nots, in the form of a cross, which will bloom till the Spring….'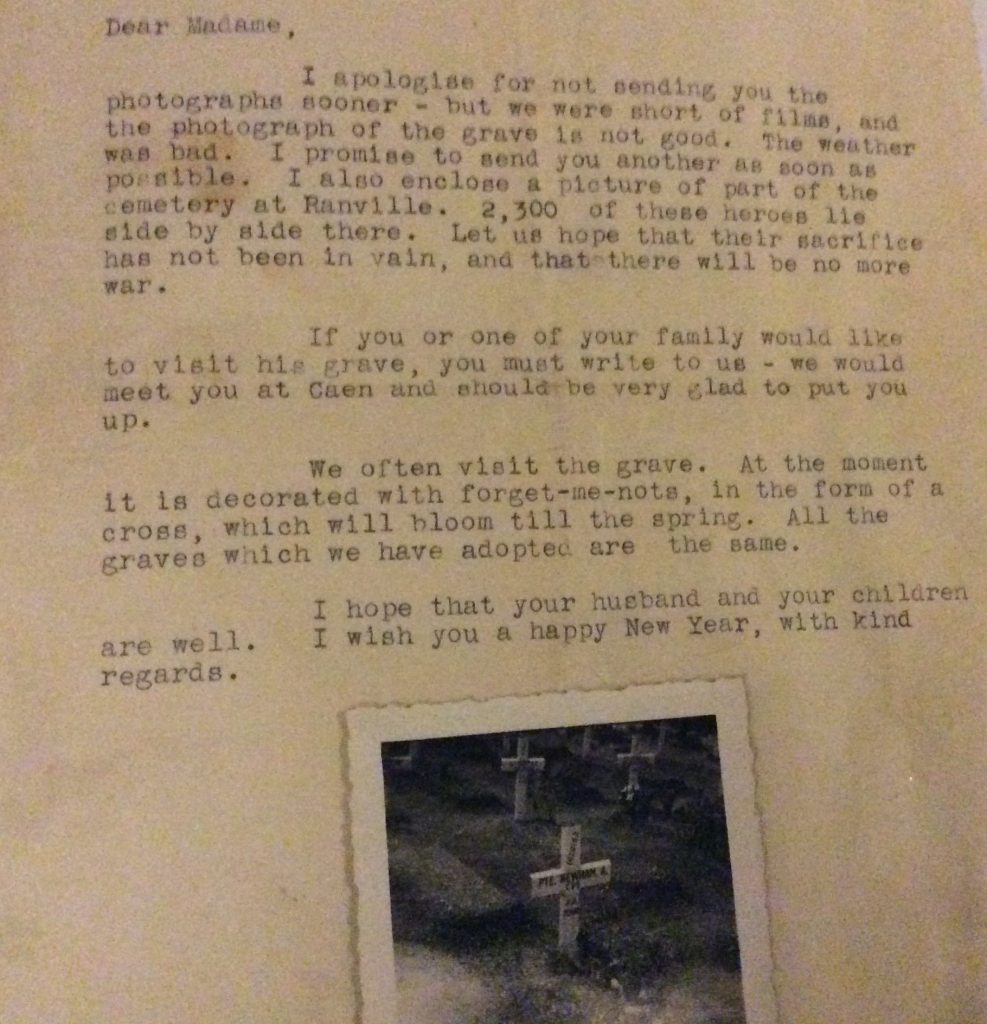 FALLEN HEROES
ANDREW DAVID NEWHAMArmy • PRIVATE

Army Commandos
6 Commando

DIED 20 August 1944

AGE 22

SERVICE NO. 1428152