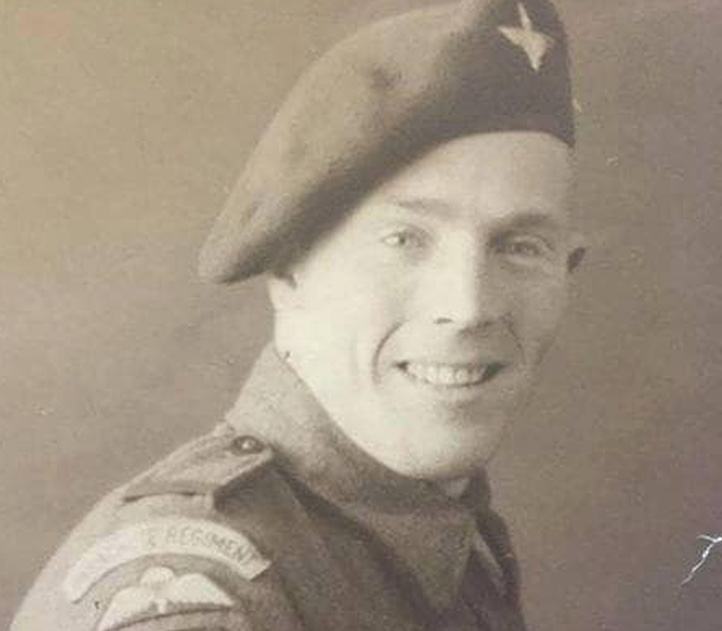 Alexander Blakeway
The story and photographs are shared by the Trust with kind permission from Alexander's niece, Jennifer Perkins (nee Blakeway)
Unfortunately, all my uncles' generation have now passed away so a first hand account of what happened has now gone. However below is an explanation of his service during the Battle of Normandy and his death in August 1944 which I have obtained.
He served with C Company, 7th Battalion, Parachute Regiment. The battalion parachuted into Normandy on D-Day the 6th June 1944 and relieved the glider-borne coup de main that had captured the bridges across the Orne River and Caen Canal. It participated in the defensive battles around Bréville and the eventual break-out to the Seine.
In late August C Company moved to search the village of Bonnemont which was cleared with very little opposition. Later, on 23 August, C Company moved into Pont-l'Évêque, initially by jeeps until enemy fire forced them to proceed on foot. They cleared the town as far as the railway station until they were ordered to withdraw. Sgt Blakeway was killed during this engagement to clear Pont-l'Évêque.
I have attached a photo of Alexander Blakeway and a photo of the death notice from the war office. He is buried in Ranville War Cemetery which I and my family have visited several times.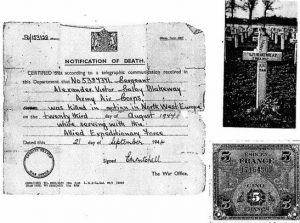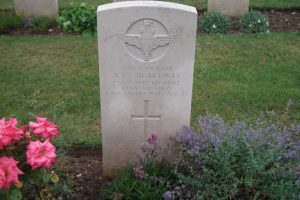 FALLEN HEROES
ALEXANDER VICTOR SELBY BLAKEWAYArmy • SERJEANT

Parachute Regiment
7th Battalion

DIED 23 August 1944

AGE 27

SERVICE NO. 5387371