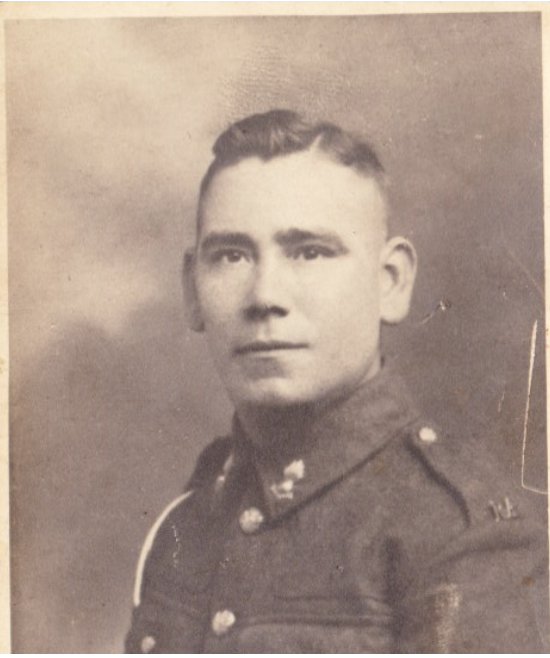 Alexander Bird
The story and photographs are shared by the Trust with kind permission from Alexander's granddaughter Deborah Downing and family.
My grandfather, Sapper Alexander Bird was attached to the 505 Field Company Royal Engineers. He landed on the Jig Sector of Gold Beach on D-Day with the 50th Division and then proceeded to Meauvaines. Lance Corporal Bird and another serviceman were sent back to the beach to locate the rest of the company as it landed and guide it into the unit assembly area. He was working in the area of Chatêau de Cordillon Lingèvres where mines were being cleared.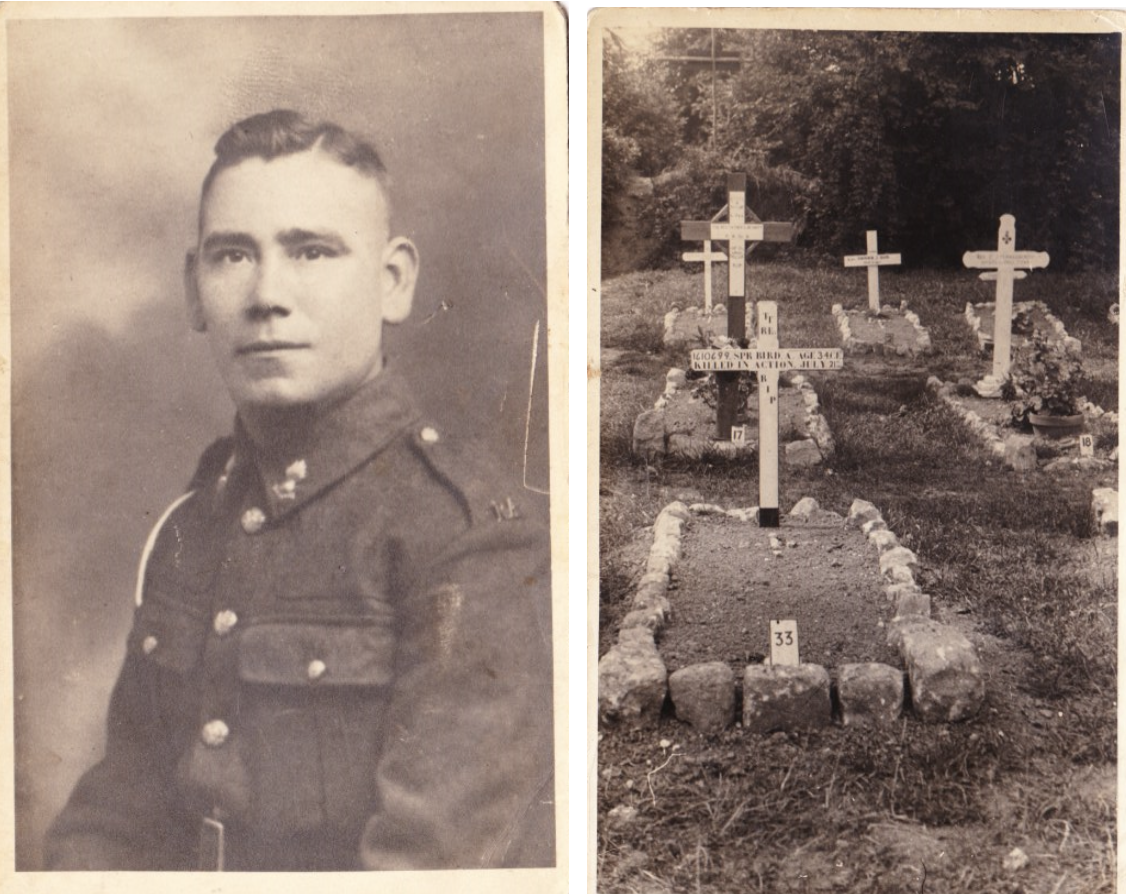 Alexander in his uniform and his grave at Jerusalem Cemetery. 
My father told me that at the end of the war, one of his brother's friends knocked on the door of the family home to inform them of how he had died. My grandmother was told that he was killed whilst walking alongside an army vehicle (tank or lorry) that ran over a Teller mine and subsequently exploded. He died on 21 July and according to photographs and was buried two days later at Jerusalem War Cemetery. The family was informed of his death on 29 July.
FALLEN HEROES
ALEXANDER BIRDArmy • SAPPER

Royal Engineers
505 Field Company

DIED 21 July 1944

AGE 34

SERVICE NO. 1610699