Wise Words: Veterans' Reflections at this time of crisis
At this time of national crisis, veterans across the country are facing a period of great uncertainty and isolation. In some, this new battle, albeit with an invisible enemy, has triggered memories of living through the Second World War. As great friends and supporters of the Trust, they have shared with us their wise words – reflections on then and now, reminding us of the great challenges this nation has overcome and that better times are ahead.
D-Day Veteran and Trust Ambassador Frank Baugh's memories of rationing
6 April 2020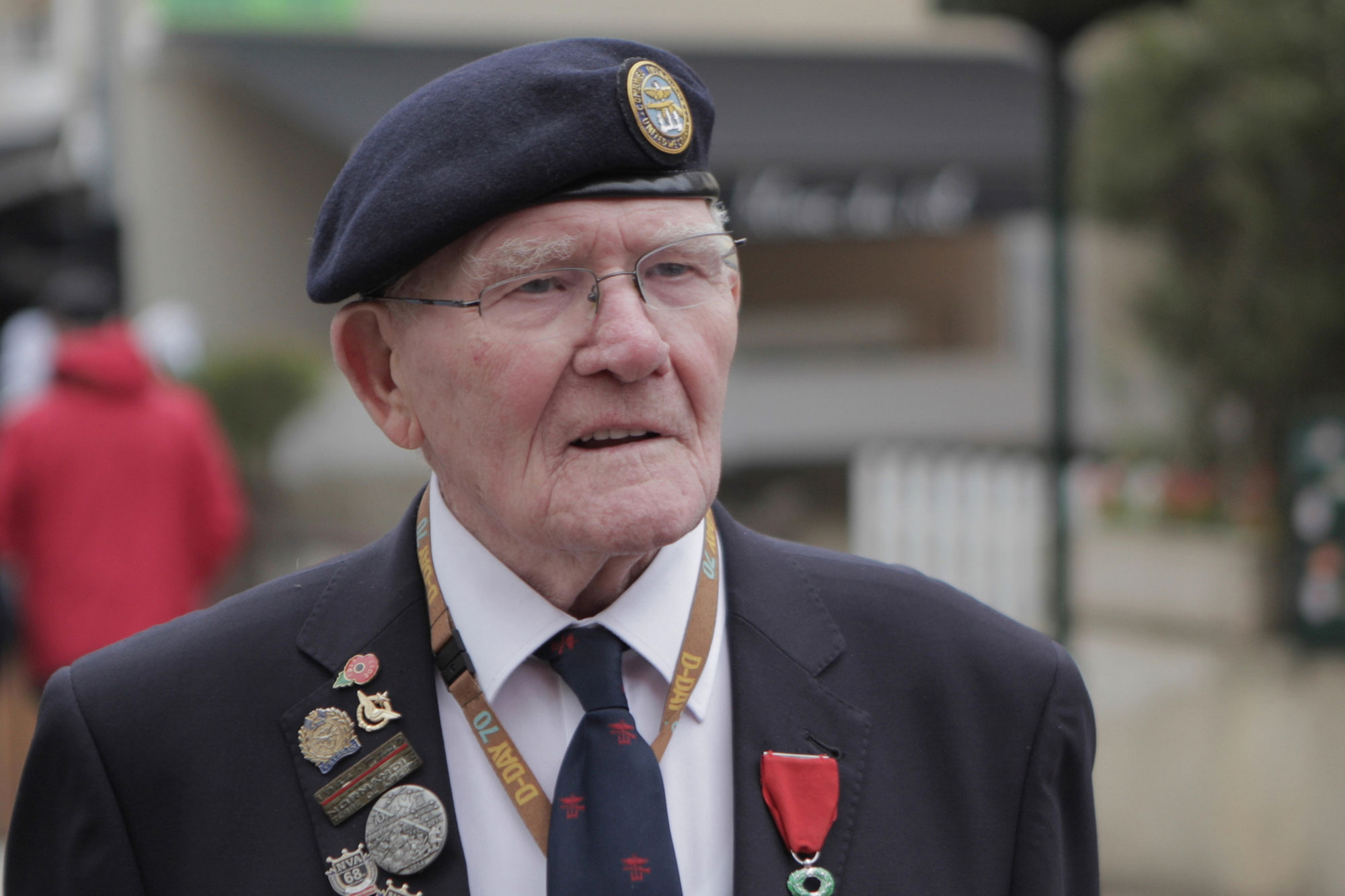 Seeing the long queues outside the supermarket takes me back to the time when I was demobbed from the navy at the end of the Second World War.
We found that queuing was an art that had already been well practised by the whole population over the course of the war. 
The golden rule was that if you saw a queue, you had to join it. You didn't know what you were actually queuing for; essential food was rationed but on occasion other things would become available. You never knew what it might be for. You could be hoping for a couple of oranges or half a dozen eggs, but you'd come out with a rather nice bucket instead!
But it didn't matter because one member or other of your family or circle of friends would be pleased to have it. 
But one commodity that was always available was humour; there was always a joke and a laugh to be had. The great British characteristic that always comes through in difficult times was available in abundance. 
And I know that it will be the same for today's generation as it was for us. Good luck and God bless. 
– Frank Baugh, aged 96
You can watch a video of Frank Baugh telling his D-Day story.
Veteran and Trust Ambassador Mervyn Kersh reflects on the 'Dunkirk spirit'
1 April 2020
This time of crisis reminds me immediately of the fine summer day when I was with my parents for a day out in Hove and we saw the placards and newspapers saying 'Denmark, Norway, Holland and Belgium overrun by Germany' and 'France invaded as Germany sweeps to the coast'.
We knew that as soon as the French gave way, our own Expeditionary force in northern France was trapped. As the next weeks went on and France surrendered, our army was trying to get back to Britain and volunteers in thousands of tiny crafts were risking their lives by going to the French coast, mostly Dunkirk, trying to rescue a few more soldiers. My brother-in-law (to be) was one of those manning a tiny boat. He was machine gunned from the air and lost all his hair which he never recovered!
Once the salvage exercise was over and some 300,000 were saved, albeit without their equipment and weapons, we knew that the next step was the invasion of Britain.  
Churchill's leadership of the country combined with the rescue mission led to what we called the 'Dunkirk spirit'. The intensive air raids on homes in the south-east and even further afield, increased that spirit and in practice meant that we were as one, united, bonded and determined to stick it out no matter what.
We were all one big family and I feel that same spirit and sense of community is beginning again now.