Prime Minister & French President Inaugurate Memorial Site
On Thursday 6th June the Prime Minister Theresa May and French President Emmanuel Macron inaugurated the site of the British Normandy Memorial.
Mrs May said she was humbled to be able to mark the moment with veterans at the site overlooking Gold Beach in the village of Ver-sur-Mer.
She said those who served in 1944 belonged to a "very special generation".
Mr Macron said: "This is where young men, many of whom had never set foot on French soil, landed at dawn under German fire, risking their lives while fighting their way up the beach, which was littered with obstacles and mines."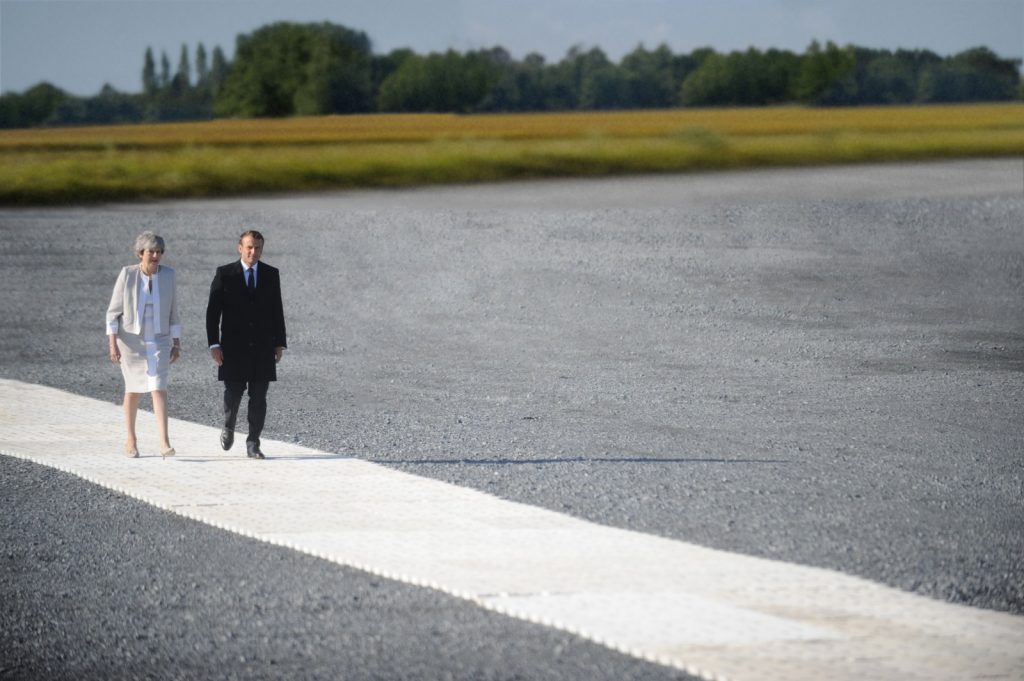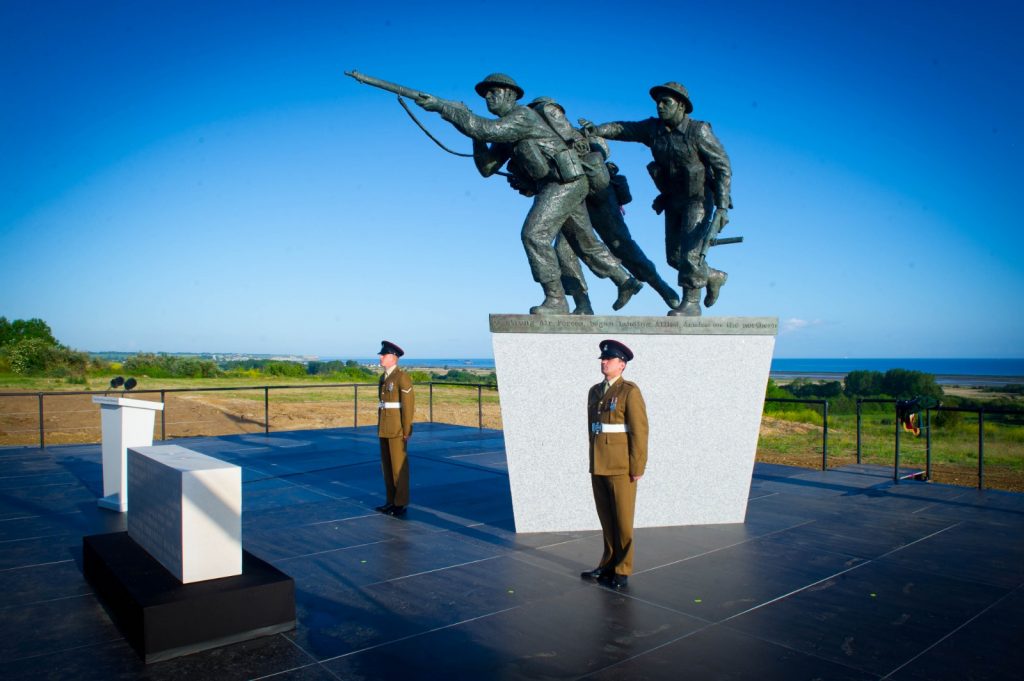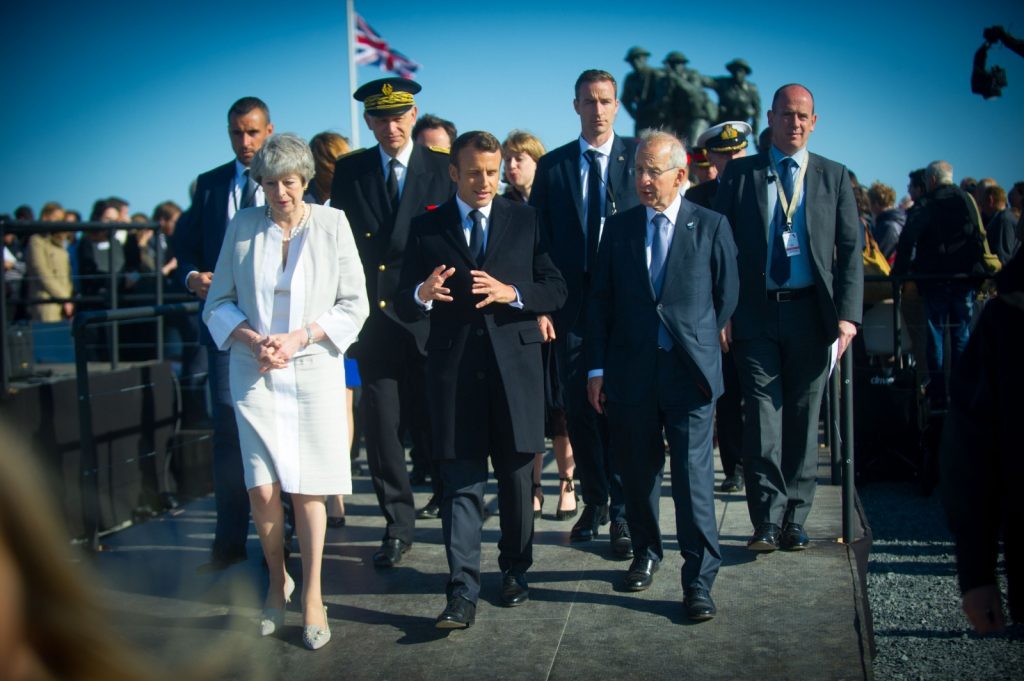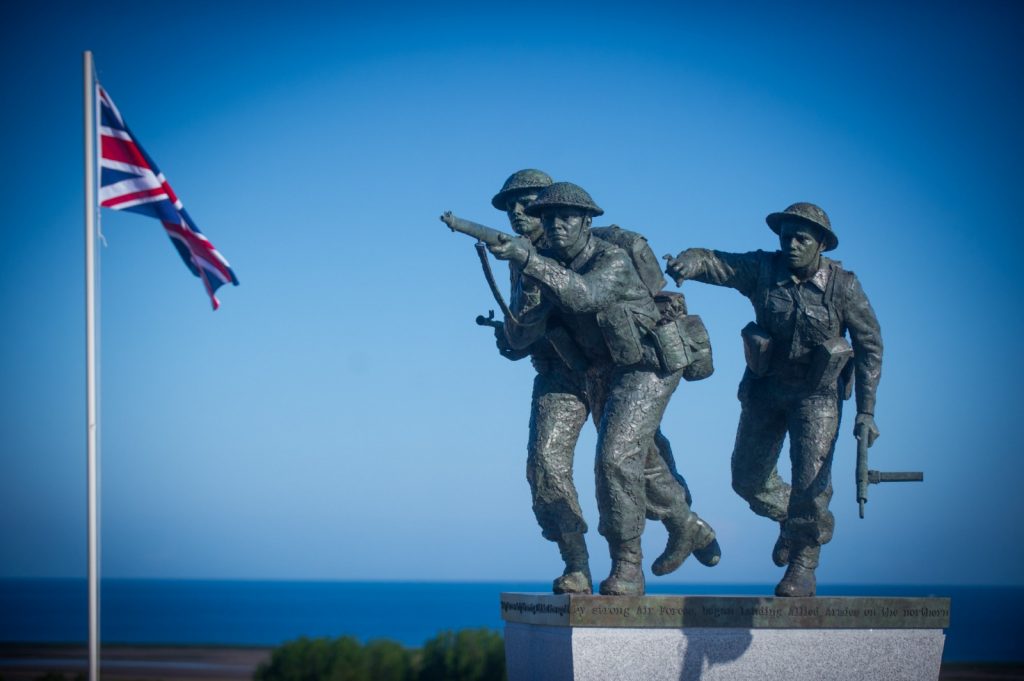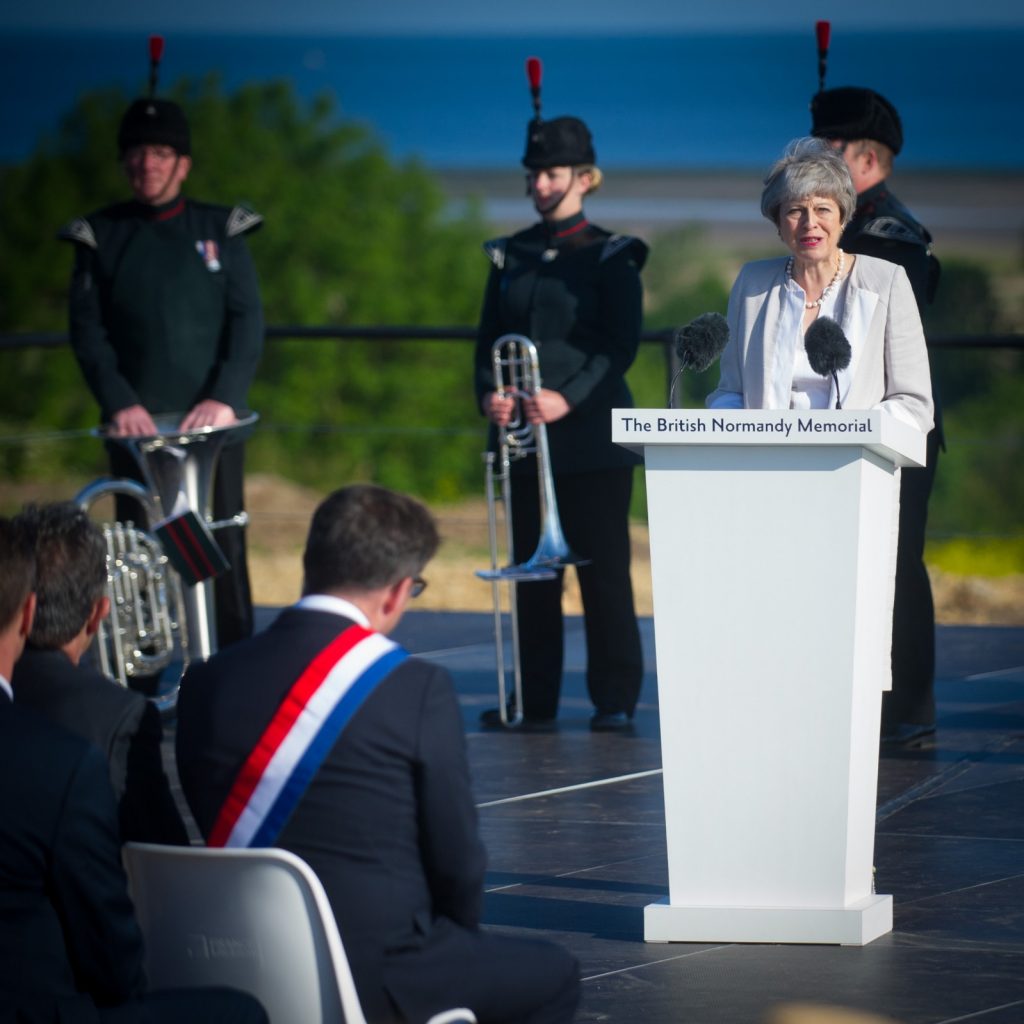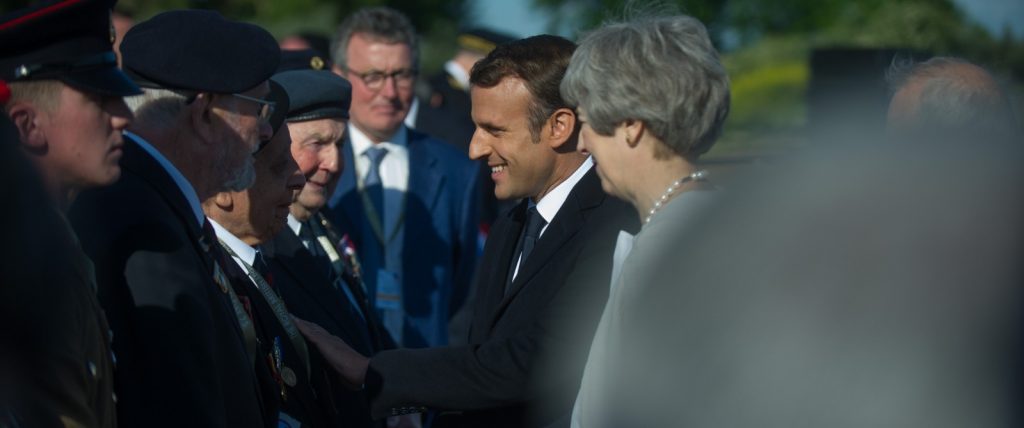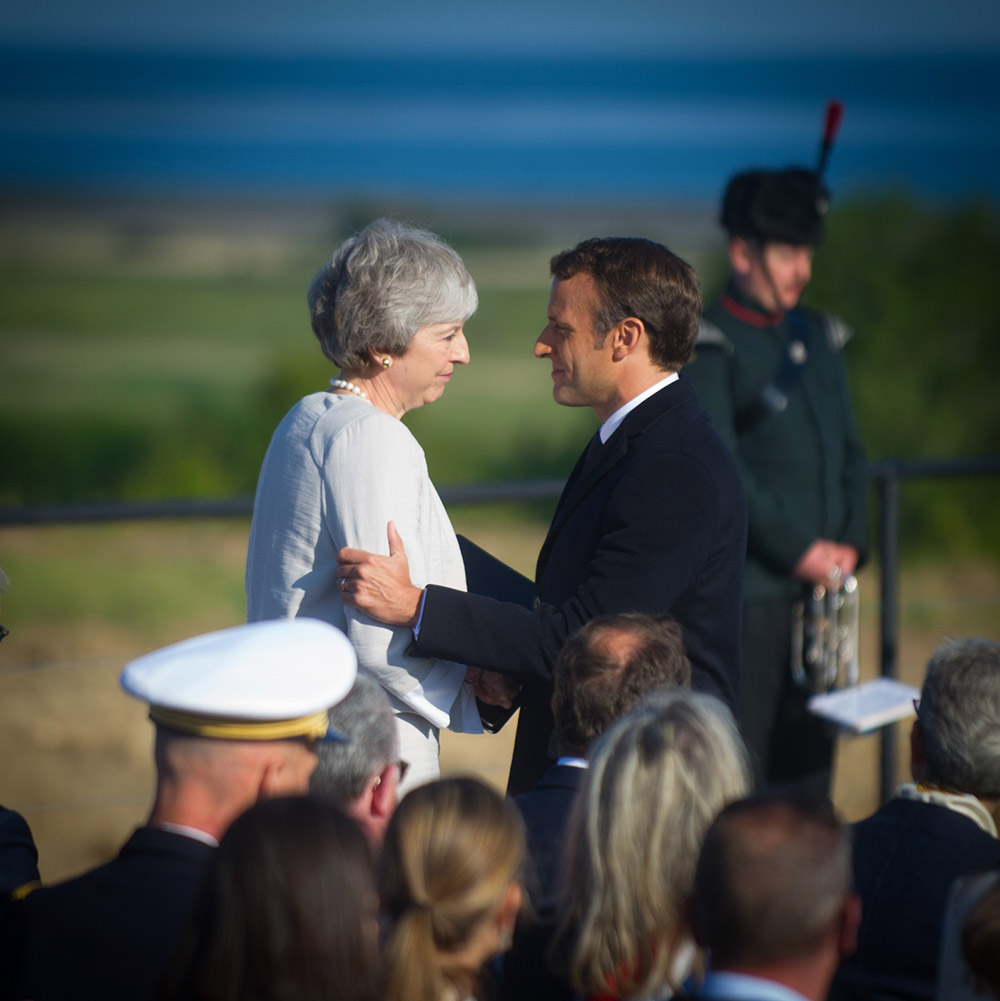 After the site inauguration the focus turned to Bayeux Cemetery where His Royal Highness the Prince of Wales, the Trust's Royal Patron, met the team behind the British Normandy Memorial including Patron George Batts, sculptor David Williams-Ellis and architect Liam O'Connor.