PATRON George Batts RELEASES BIOGRAPHY FOR TRUST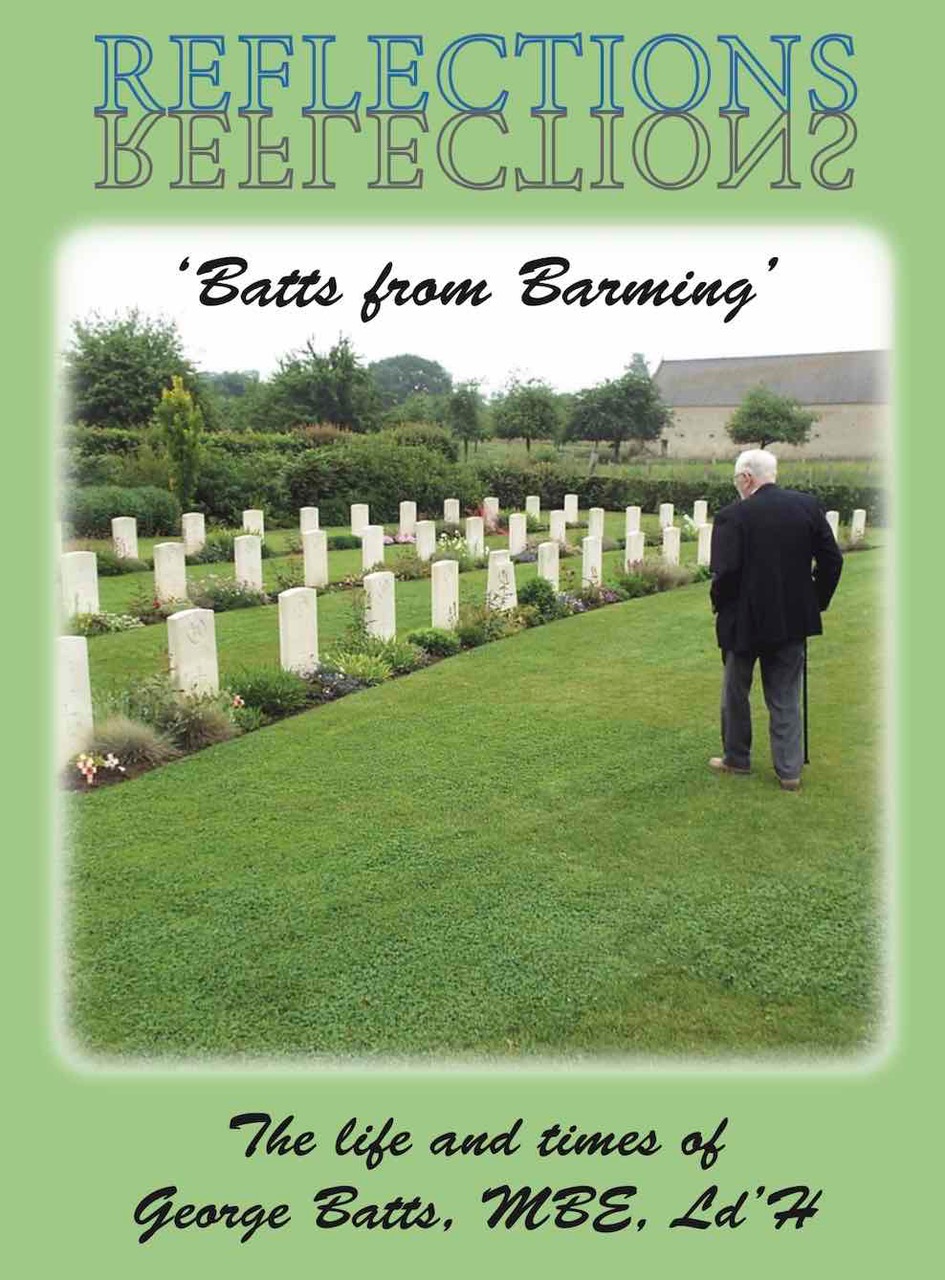 Patron of the Normandy Memorial Trust, George Batts, has published his biography 'Reflections' with proceeds going towards the British Normandy Memorial.
George was among those who landed in the early morning of June 6th, 1944 on Gold Beach. He had enlisted the year before and his first combat experience was D-Day itself. As a sapper he was based at Arromanches working on the Mulberry Harbour before moving to Antwerp in late 1944.
In 1945 George was transferred to the Far East where he ended his Army Career.
George said that at the age of 93 it was right for his life to be documented in a book.
On retirement in the 1990s George became fully involved with the Normandy Veterans' Association, becoming National Secretary and National Treasurer.
The biography is based on interviews undertaken by 6th Form students of the History Society, St John's Catholic Comprehensive School, Gravesend under the guidance of Colm Murphy, Head of History.
The biography is 170 pages, in full colour, softback and will be on sale at £15 with proceeds going to the Normandy Memorial Trust Fund.
To purchase a copy please contact – [email protected] / 01474 534718.