Normandy Veterans Collectors' Cards On Sale
A number of Normandy Veterans conceived the idea of a limited run of signed cards to raise funds for the British Normandy Memorial. The Veterans are working with the History Society and teacher Colm Murphy at St John's Catholic Comprehensive School in Gravesend, Kent (a long-standing fundraiser for the Trust) and Andrew Wright (who runs the Normandy Veterans Family and Friends Facebook group) to produce the cards.
The double cards are A5 sized, in full colour, on matt photo card and feature a portrait of the Veteran on one and a brief description of their experiences on the other. Both cards are signed. They will be released at the rate of four a month.
Individual cards cost £12 including p&p. The issue per Veteran card is 30 only with each numbered. For those intending to collect the whole series a specific issue/card number may be requested if available. Individual cards or the set of four may be purchased monthly. At a later stage a special album will be available to house the cards.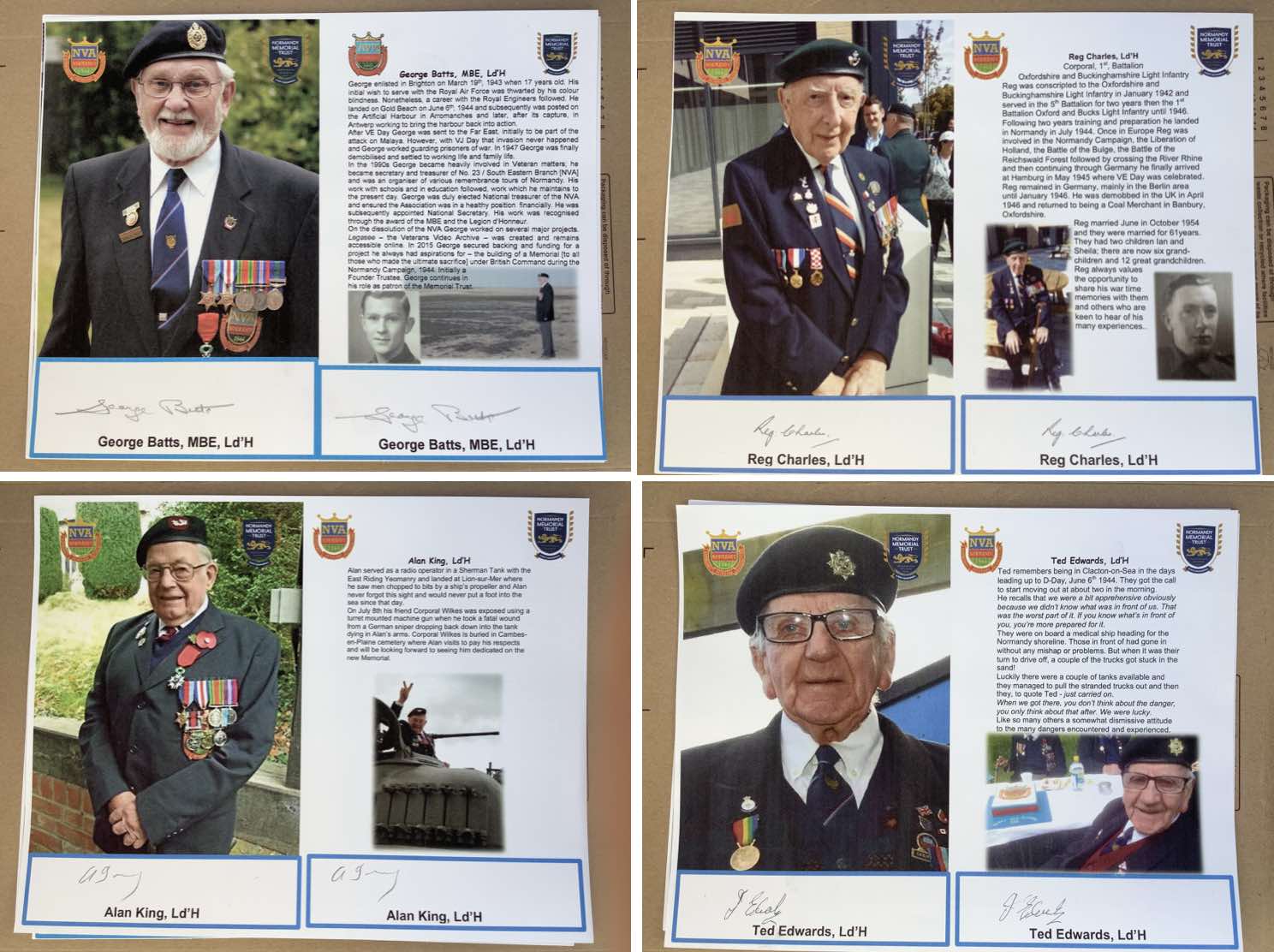 Pictured: this month's issue features George Batts, MBE,  (Normandy Veteran Patron for the Trust) Ted Edwards, Reg Charles and Alan King
Should you be interested in this fundraising endeavour kindly contact Colm at [email protected] or [email protected]
A special thank you to all those Veterans supporting the project and any others who wish to be involved kindly make contact with Colm via the email addresses above.