Normandy Veteran Reg Charles Shares Story on 100th birthday
Normandy Veteran Reg Charles became a centenarian on 1 February 2023! Happy 100th Birthday Reg!
With thanks to Sheila Harding, Reg's daughter, for sharing Reg's story and archive photos with the Trust on this momentous occasion.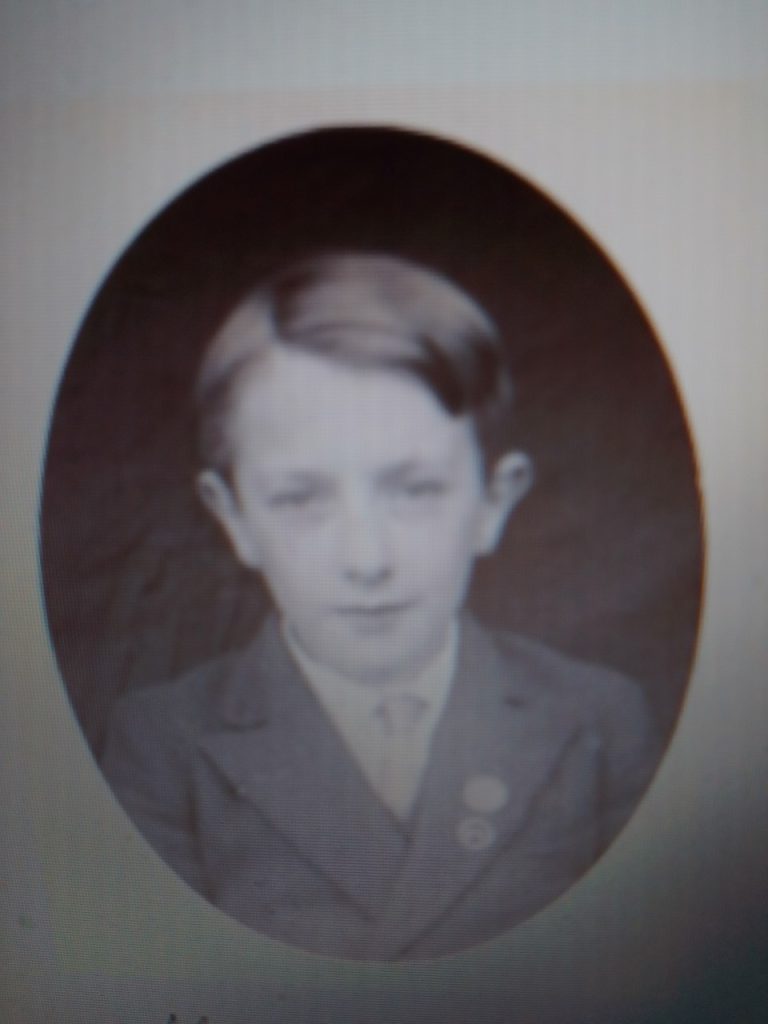 Reg aged ten years old in 1933.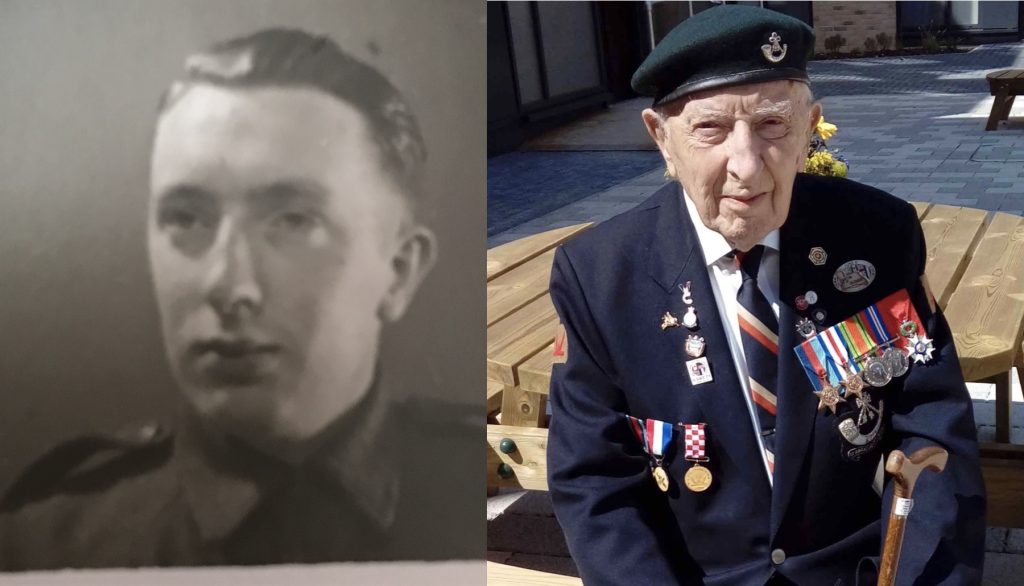 Left: Reg at time of conscription in January 1942. Right: at the 2019 unveiling of the Memorial Stone on the site of the Cowley Barracks, Oxfordshire where Reg did his initial training
Reg was a Corporal with 1st and 5th Battalion Oxfordshire and Buckinghamshire Light Infantry, 53rd Welsh Division and landed in Normandy at the end of July 1944.
My journey to Hamburg
I joined the Army on 2 January 1942, a month before my 19th birthday. My initial training took place in Cowley Barracks and Slade Camp in Oxford and in June 1942 I was posted to the 5th Battalion Oxford and Bucks Light Infantry in Northern Ireland. The battalion returned to England in January 1943 and we continued our infantry training until May 1944 when the battalion was disbanded and the men were sent to other battalions in various parts of the world.
At that time I was a storeman and had the task of disposing of the transport stores and vehicles. This took several weeks and towards the end of July 1944 I was eventually posted to the 1st Battalion Oxford and Bucks Light Infantry. I landed in Normandy at Arromanches where I joined the 1st Battalion Oxford and Bucks LI, 53rd Welsh Division, which was in action near the city of Caen. Following the overthrow of the Germans in Caen, the Battle of Falaise was the next big action and then we cleared Pierefitte of the enemy and we stayed in that village for about a week.
During my first month in France I experienced the horrors of being an infantry soldier on foot, digging fox holes to survive in, driving a Bren gun carrier (a tracked armoured vehicle) and also clearing casualties from the frontline by driving a jeep. We left France at the end of August and arrived in Antwerp about September 10th.
After a few days in the dock area of Antwerp we moved into Holland to Oirschot near Eindhoven and then to Nijmegrn and s'Hertogenbosh. We were in the Roermond area for most of November and on Christmas Day 1944 we were dispatched to the 'Battle of the Bulge' in the Ardennes. After about three weeks in the snow we moved to St Oedenrode near Eindhoven and at the beginning of February we prepared for the Battle of the Reichswald Forest.
We spent most of the month in the forest in appalling conditions and we ended up in Germany in March 1945. We crossed the River Rhine on a pontoon bridge at the end of March. On entering the final phase of the Battle for Germany it was a very different form of warfare to Holland and we missed the welcome from the civilian population. During the next five weeks we advanced through Northern Germany crossing rivers and canals and engaging in various small battles and dealing with German prisoners of war.
We finally entered Hamburg on 4 May 1945 and the cease fire commenced at 08.00 on 5 May 1945. Hamburg is 620 miles from London and it took me 3 years 4 months to complete the journey travelling by train, bus, bicycle, landing craft, motor vehicles ranging from jeep to heavy lorries, tracked vehicle and many miles on foot.
My war ended in Hamburg but I continued on to Berlin where I was eventually sent back to England in 1946. I lost friends and comrades and I will always remember those who did not return, my memories are still with me and I am grateful that I came home but sad that so many did not.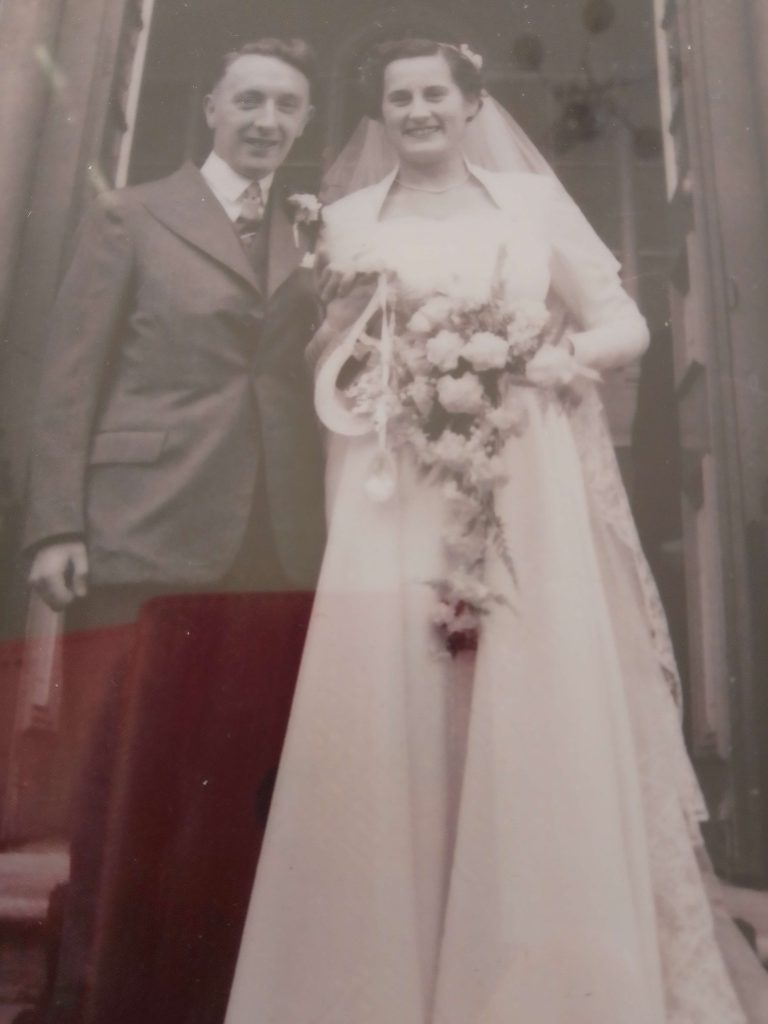 Reg and June on their wedding day in October 1954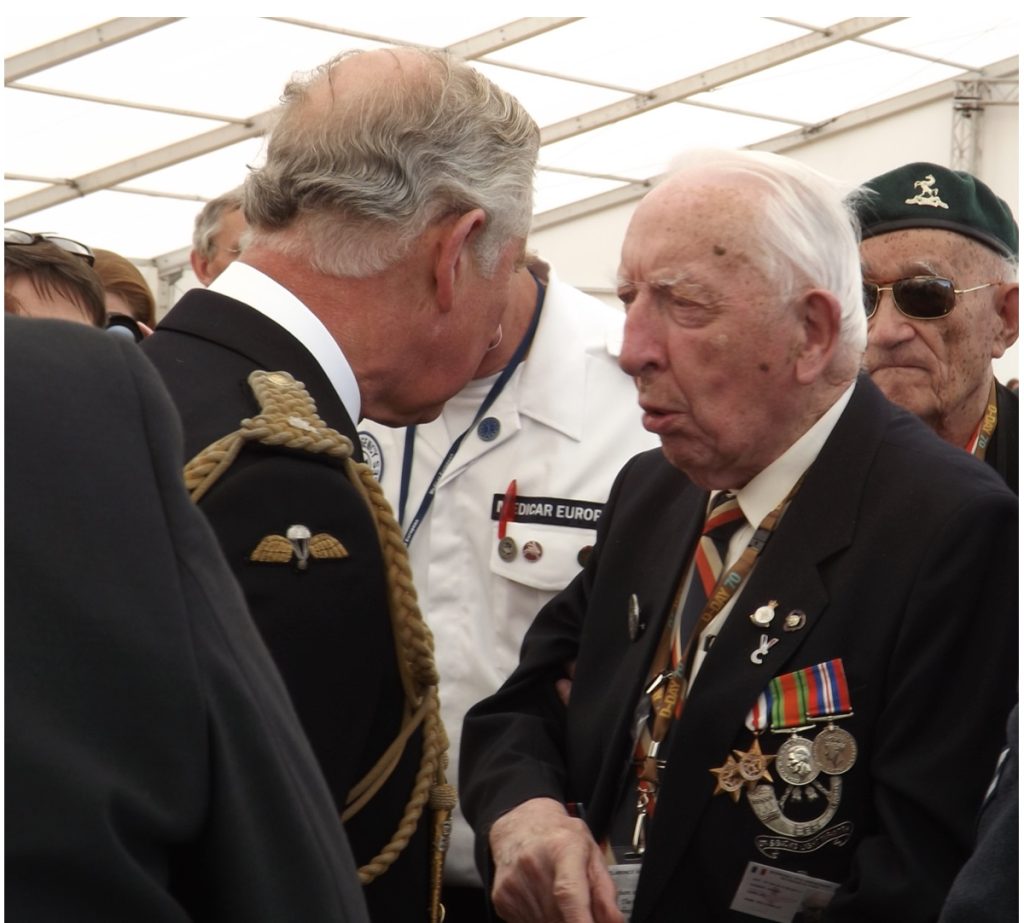 Reg was very honoured to meet their Royal Highnesses, the then Prince Charles and Duchess of Cornwall, on two occasions during the 70th Normandy Anniversary of D-Day in 2014. The first time was at a luncheon at Ranville on 5 June where he enjoyed talking to the now King about his regimental tie!
He then met them both again on 6 June following the service at the Bayeux British War Cemetery where the late Queen and Prince Philip were also present.
On the occasion of his 100th birthday he was delighted to receive a card from his the new King and Queen Consort.