Harry Billinge MBE Has Train Named After Him
Great Western Railway has named an Intercity Express after Harry Billinge MBE as part of its commemorations to mark 75 years since the end of the Second World War.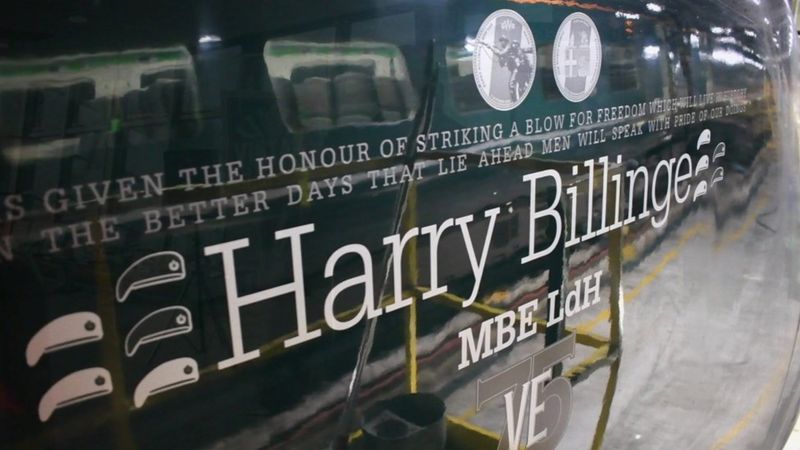 "I've been deeply moved today. Having a train named after me is a great honour. It will remind people of the fine men who fought that day, lots of whom never went back home again.
"It's important that their memory is remembered, and I hope this train will carry that message to thousands of people every day."
Harry continues to support the Trust by championing the Guardian programme to help preserve the Memorial for future generations. Visit our donation page to find out how you can become a Guardian.
Watch his interview on BBC Breakfast below.
"Overwhelming. I don't deserve that."
Harry Billinge MBE has a train named after him. ❤️ As ever, the Trust is so grateful to you for everything you've done.
pic.twitter.com/Oh5PFhiowX

— Normandy Memorial Trust (@normandymtrust) October 7, 2020