Normandy cycle route: epic fundraiser inspired by grandfather
On the 78th anniversary of D-Day, 6 June 2022, Paul Harris started his epic cycling fundraiser in honour of the 22,442 men and women who never came home and inspired by his own grandfather George Hanks, who fell on 7 August 1944 during Operation Bluecoat.
Despite previous serious injury during his former professional sporting career, Paul's goal is to cycle 22,442 miles and raise £22,442, £1 for every name on the Memorial. You can find out more about the challenge and donate here.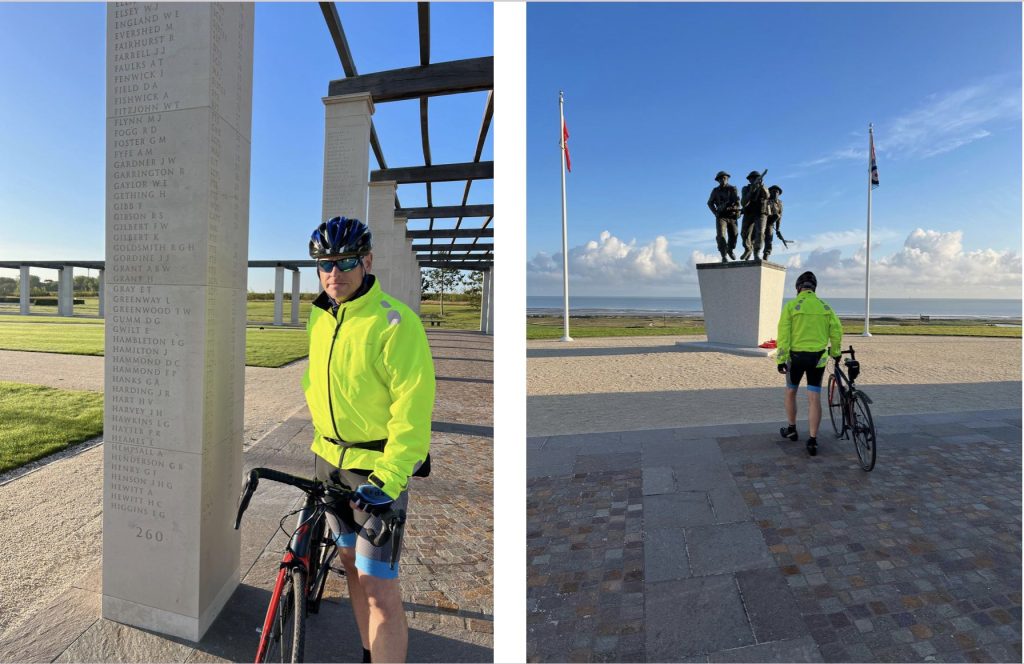 On the 79th anniversary of his grandfather's death, Paul cycled from the British Normandy Memorial and saw George's name engraved in stone for the very first time. Here he shares his reflections on a special visit to Normandy:
When I set off from the Memorial it was early in the morning. With a calm sea it was just so peaceful and hard to imagine that events of 1944 had ever happened. The sun lit up the beautiful stonework and as I walked up to the Memorial it sent a tingle down my spine. It's a wonderful place to remember and reflect.
My ride through Normandy would be 69 miles following my grandfather's route during the Battle of Normandy. With a headwind and some significant climbing to do I knew it would be a big day in the saddle. I chose to ride on 7 August, the anniversary of George's death.
Through the early miles of the ride the land was flattish skirting around Caen, before tackling the rolling hills of Operation Bluecoat. With the multiple valleys, river crossings and Bocage hedge rows it must have been hard for the British army to advance.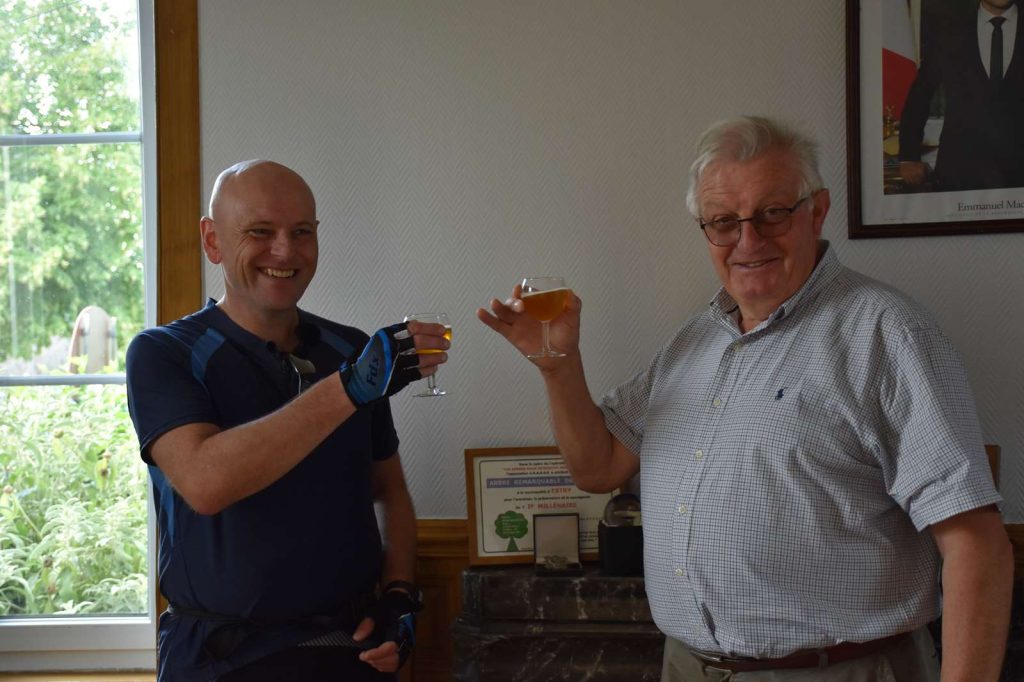 A key point enroute was the small commune of Estry where my grandfather was killed. Approaching from the east and covering his last steps was an emotional and proud moment. Waiting for me at the Mairie (town hall) was the Mayor, Gilbert Louis, with flag bearers and residents to mark the occasion. They only heard of my visit the night before, but kindly arranged a last-minute ceremony. George's picture hangs in their Mairie as their adopted soldier.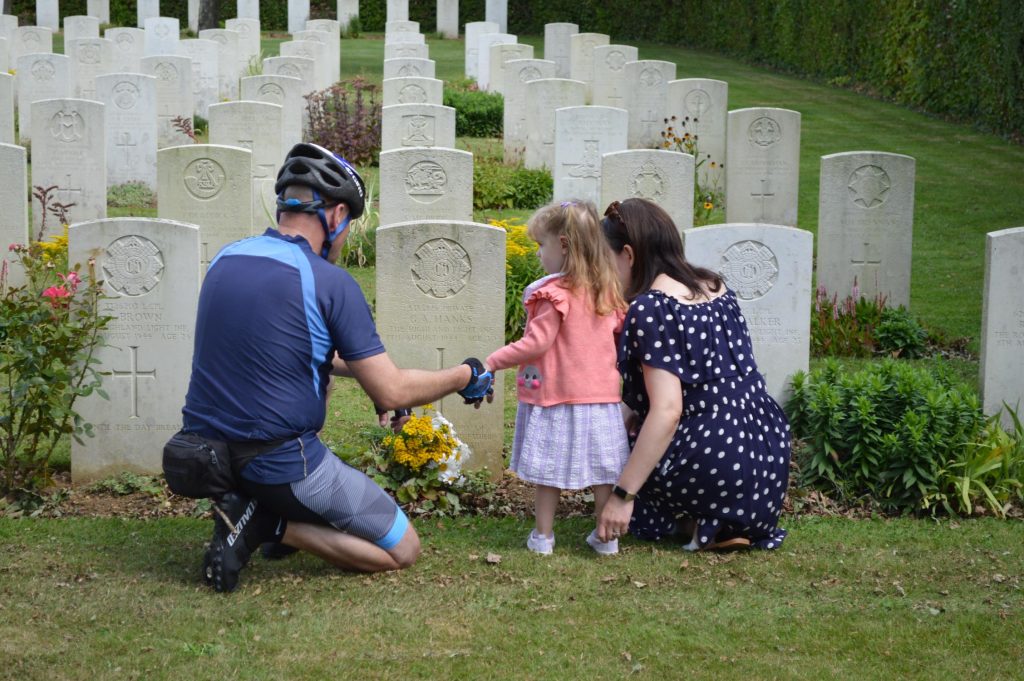 The last stop of the ride was the visit to George's grave at the St Charles de Percy cemetery where my wife Simone, daughter Elise and friends gathered. We finished with George's great-grand daughter Elise laying flowers on his grave. I'm so grateful to everyone that supported.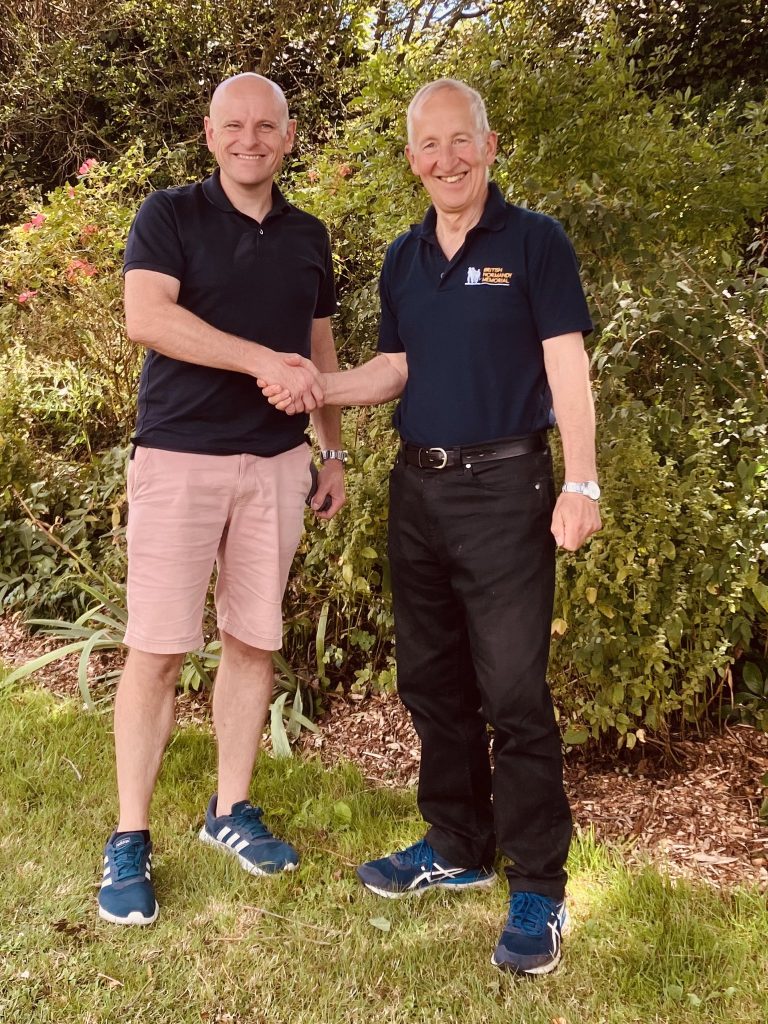 During my visit I was also honoured to meet with Lord Peter Ricketts, the Honorary President of the Normandy Memorial Trust, who thanked me for my ongoing support and commitment to the Memorial project.
When I committed to riding 22,442 miles I knew it was a massive undertaking, equivalent to riding around the world, whilst working full time and having a family. I'm currently over 7,700 miles and going strong. The key has been not to think too hard about the distance and concentrate on consistency, breaking the objective into segments and keeping my body in one piece! It's an awful long way and with one mile representing one lost life it's a staggering statistic of so many people's hopes and dreams cut short for the sake of others.