Death of Colm Murphy
General Lord Dannatt, the Board of Trustees and the team at the Normandy Memorial Trust send our deepest condolences to family, friends, colleagues and students of Colm Murphy, who tragically died on Friday morning. Our thoughts go particularly to Colm's wife Catherine during this sad and difficult time.
Colm was a stalwart friend of the Normandy Veteran community. His dedication and energy in ensuring their sacrifices and experiences would never be forgotten was evidenced by the numerous trips he arranged to Normandy for his history students at St John's Catholic Comprehensive School. He will also be remembered for his unfailing dedication in supporting and enabling Normandy Memorial Veteran Patron, George Batts to help realise the dream of the creation of the British Normandy Memorial. He was a much-loved friend to Veterans across the country and much valued friend to the Trust.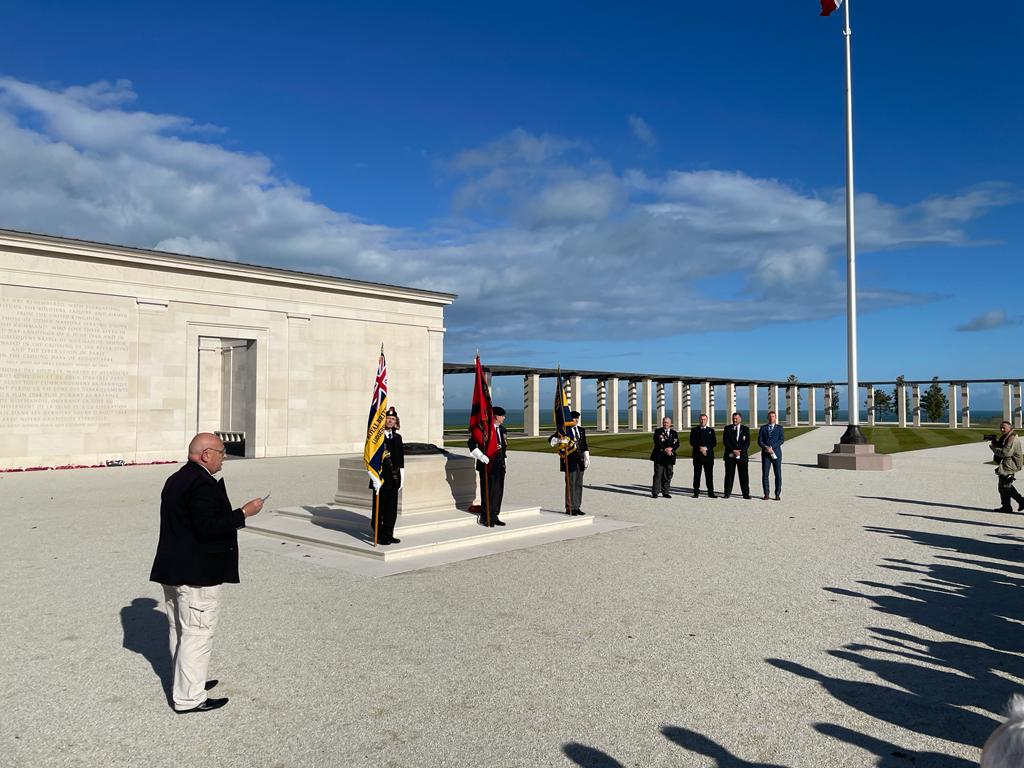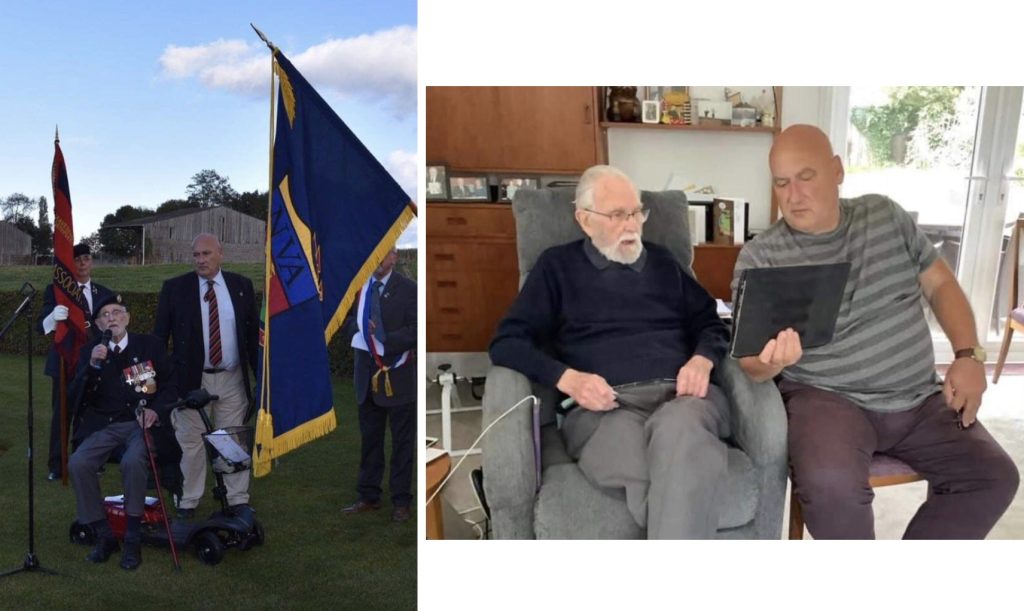 Colm's hard work and sterling fundraising efforts to ensure the legacy of the fallen will not be forgotten, will be his own legacy.
As a friend of Colm's said, 'He was a man of history who made history'. Thank you, Colm. May you rest in peace.
The Headteacher of St John's Catholic Comprehensive School, Matt Baron, has written a tribute to Colm on the school website.
[Images above –  Colm at the British Normandy Memorial, with George Batts at Jerusalem Cemetery and with George at home.]