D-Day 80 Concert at Royal Albert Hall
On 6 June 2024, the world will mark the last major D-Day anniversary alongside Veterans of the Normandy Campaign. Exactly 80 years on, we will honour and remember.
'D-Day 80: Remembering the Normandy Landings' will be a unique evening of music-led, multi-generational storytelling, reflecting on the beginning of the end of the Second World War.
The British Normandy Memorial is the official charity partner for this anniversary event, which will feature a cast of world-class names from the world of music, TV and film, the Royal Philharmonic Concert Orchestra and Normandy Veterans of the Allied Campaign.
The modern re-telling of this turning-point in history will include special effects and untold personal stories of the men and women who made the ultimate sacrifice in the summer of 1944.
The event launched during Remembrance 2023 with a pop-up installation on Thursday 9 November next to the Albert Memorial opposite the Royal Albert Hall. Each of the eight life-sized servicemen silhouettes by 'Standing With Giants' represent a decade that has passed since 6 June 1944, almost 80 years ago.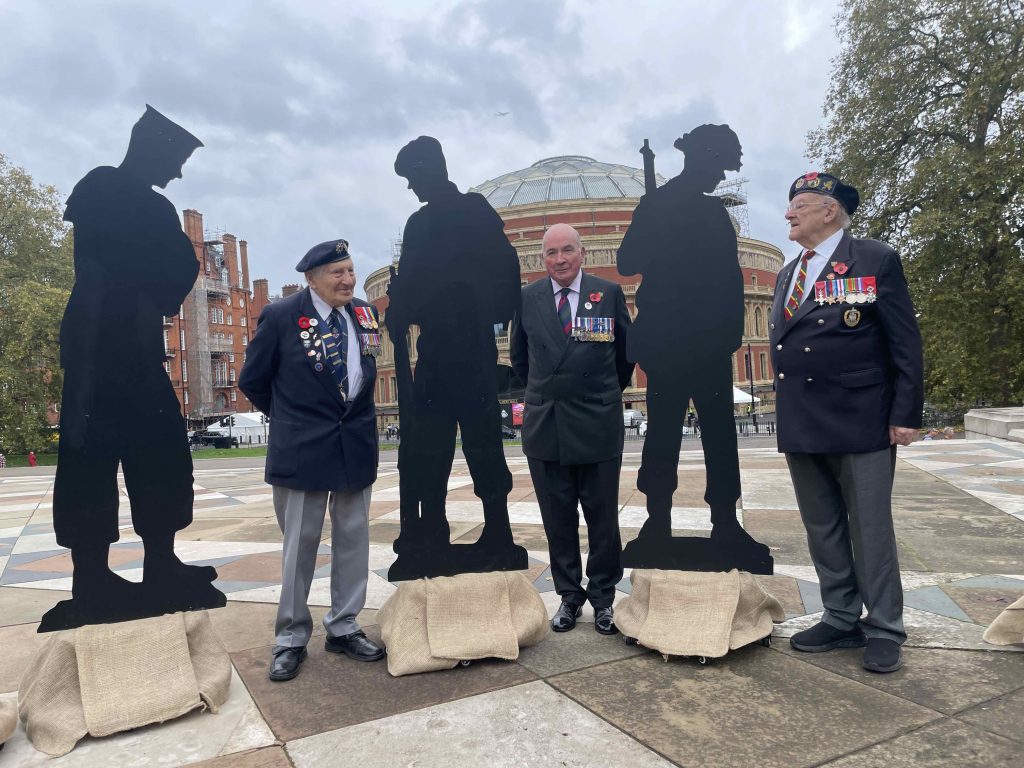 The event was announced with Standing with Giants silhouettes outside the Royal Albert Hall, alongside Chairman of Trustees Lord Richard Dannatt plus Normandy Veterans and Memorial Ambassadors, Mervyn Kersh and Ken Hay MBE.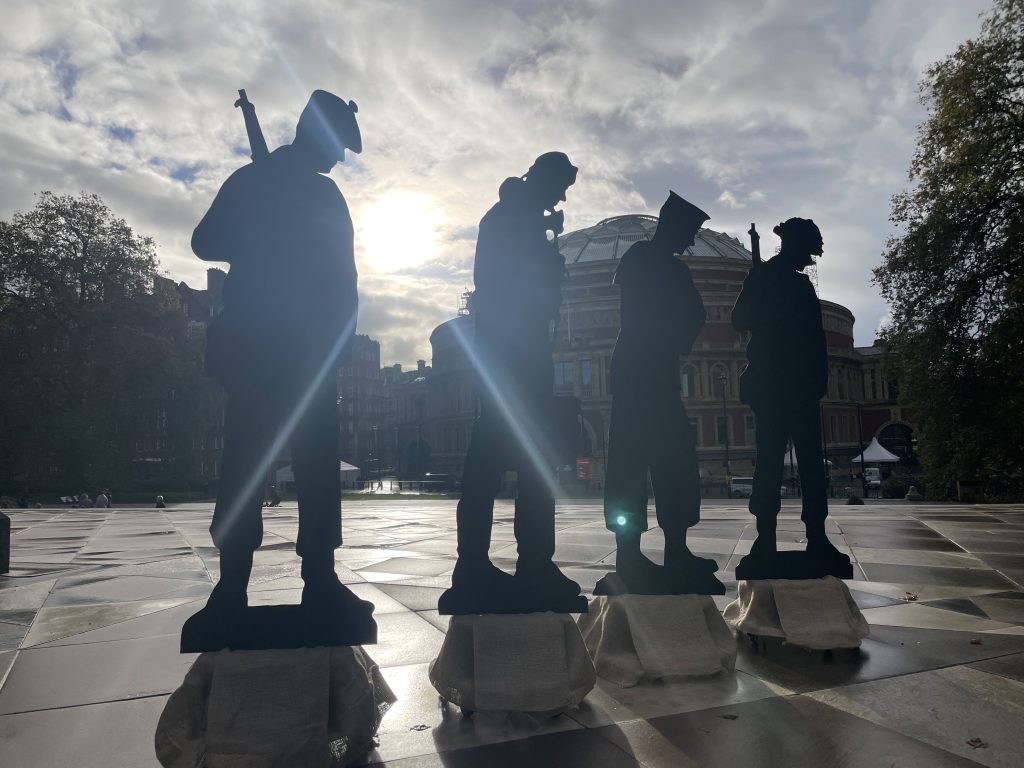 Next year, the community project 'Standing with Giants' will install a staggering 1,475 silhouettes across the wild meadow fields of the British Normandy Memorial called 'For Your Tomorrow'. The 1,475 giants reflect the number of servicemen who died serving under British command on D-Day itself. The public will be able to see the ambitious and unrivalled art installation as part of the Trust's D-Day 80 commemorations throughout Spring and Summer 2024.
This event is produced jointly by The Makers Of and TBI Media.
Tickets and more information here.