D-Day 76: The Story of Allan and Edna Gullis
On the 76th anniversary of D-Day, the Trust wishes Normandy Veterans Allan & Edna Gullis a very Happy 76th Anniversary. They married exactly one month before D-Day. 
The couple first met during in 1941 at the Kings Arms in the Market Place, Melksham. 
Edna was out celebrating her 19th birthday drink with her friends from the WAAF (Women's Auxiliary Air Force) at the Kings Arms when Allan, who was just 16 years old and signed up to the Home Guard had just come off duty. Allan said: "One look at that beautiful woman and I knew I had to get to know her!" They went on to dance at the Town Hall that evening ..and have been together ever since. 
Both Allan and Edna had saved up their leave so that they could have a short honeymoon once they were married on the 6 May 1944; but as fate would have it all leave was cancelled and Allan had only 48 hours to travel to Melksham, marry his sweetheart and return to London. 
About their wedding day in 1944, Allan said, "We couldn't have any church bells as people might have thought there was an invasion!" Edna's friends from the WAAF rallied around to make it a special occasion and despite war-time shortages they had a beautiful ceremony. Edna was a radiant bride in white and her colleagues from the WAAF arranged guard of honour for the newly wedded couple. The celebrations continued with friends and family at their home with a 'crowded and loud' party.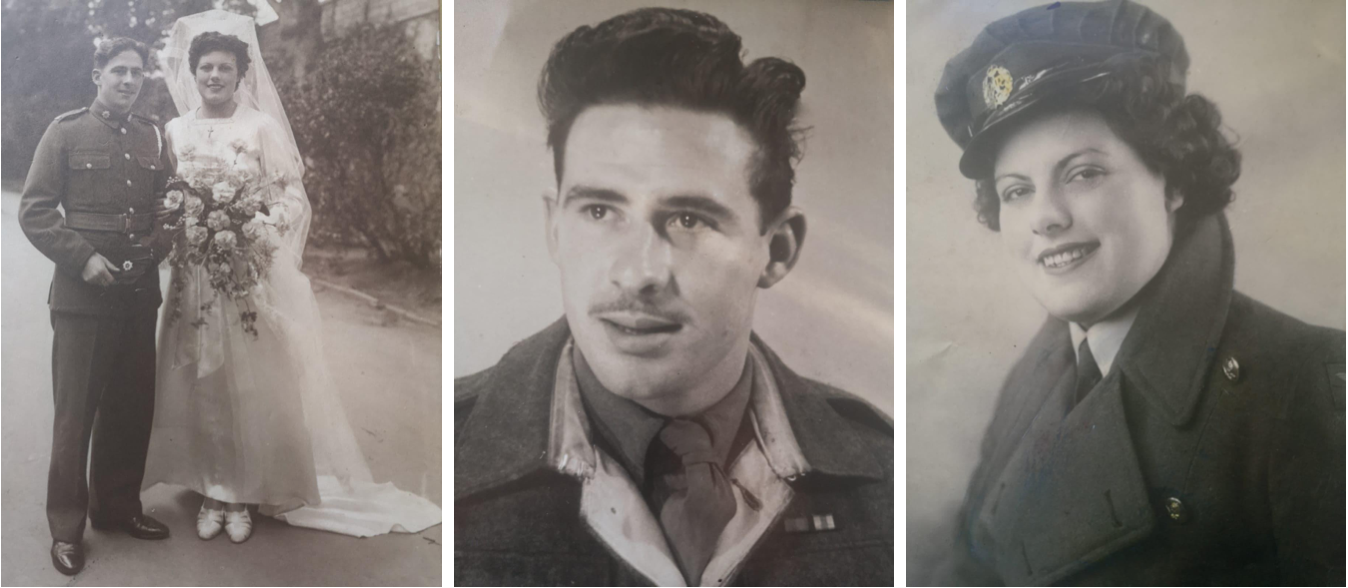 A month later Allan was involved in D-Day landings in Normandy as a driver building the critical Mulberry Harbour. Allan was subsequently gone for over a year before being able to see Edna again.  And as for their honeymoon  – Allan says "it has been a honeymoon every single day!" And the secret to a happy marriage: a sense of humour!
That sense of humour and fun has kept Allan and Edna positive through the lockdown period as they self-isolate. The couple have three children, eight grandchildren and five great-grandchildren. The family arranged a surprise 75th Anniversary event at St Michael's Church last year, this time with resplendent bell-ringing to celebrate the amazing Veterans.