Construction work begins in Ver-sur-Mer
Construction work on the British Normandy Memorial has begun in the town of Ver-sur-Mer, Normandy.
The Normandy Memorial Trust's main contractors, the French construction company Eiffage, started operations this morning, Thursday 2nd May.
The first stage of work will involve preparing the Memorial site for the inauguration ceremony on 6 June – the 75th anniversary of D-Day.
The Trust's Nicholas Witchell has been watching the work begin.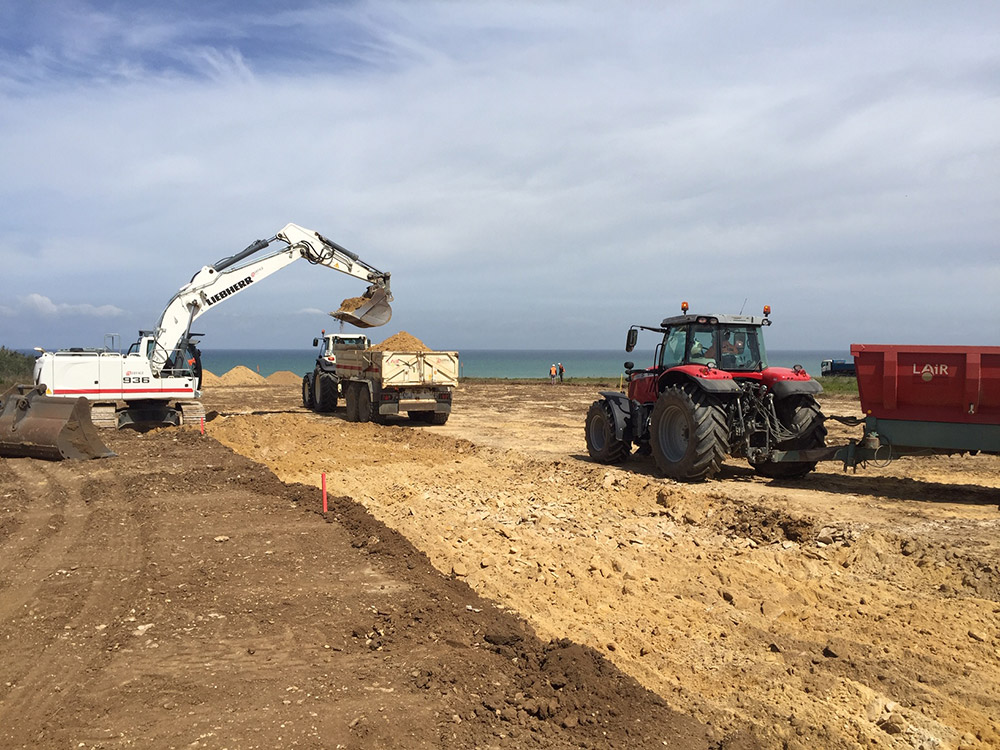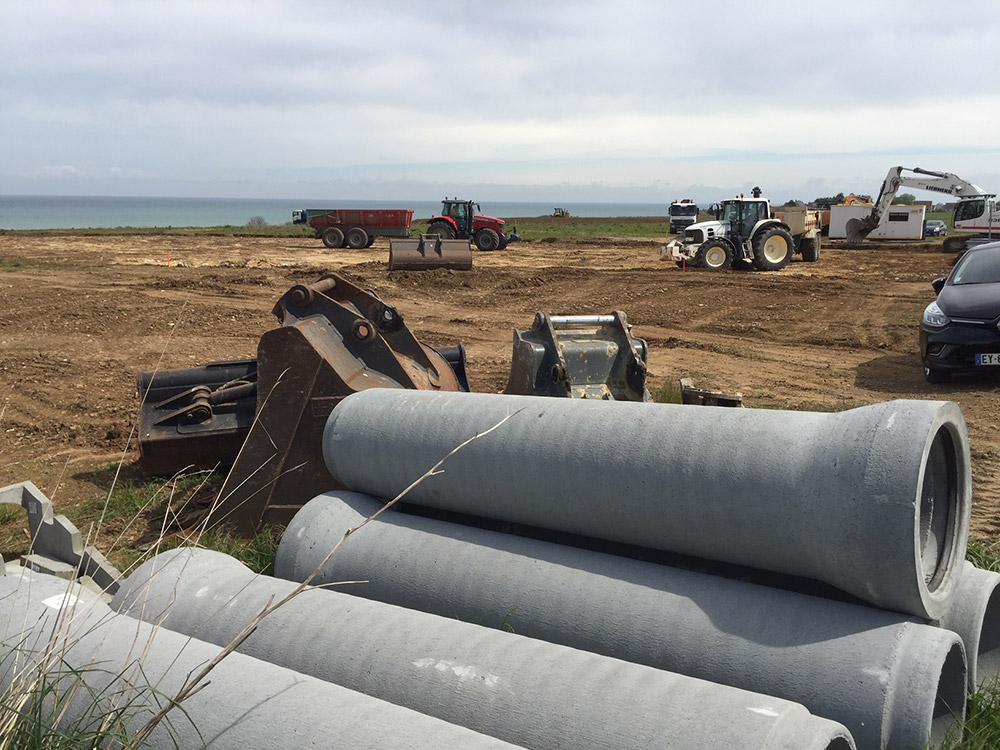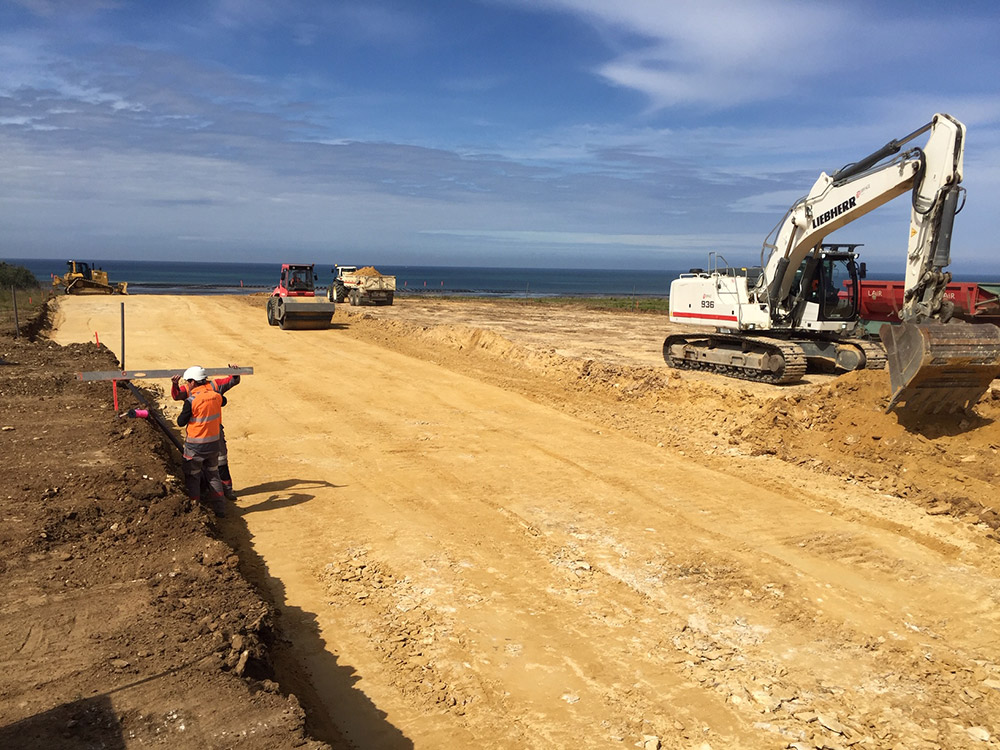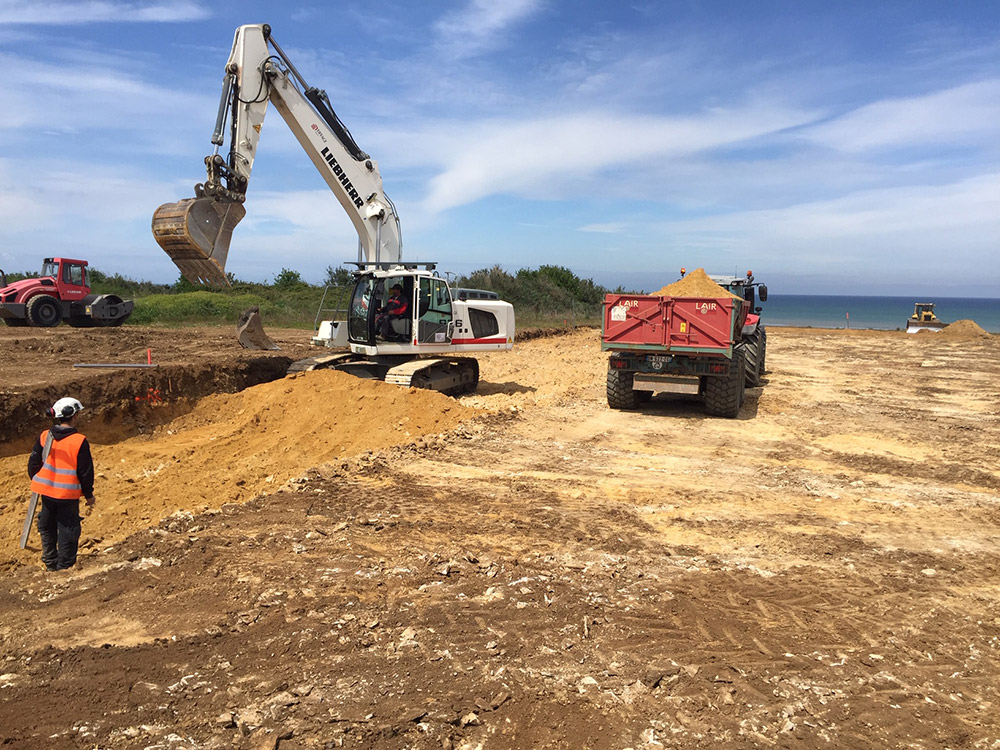 To follow the development of the British Normandy Memorial please sign up to our email newsletters by clicking on this link.
Images © Normandy Memorial Trust.