22,442 SACRIFICE FOR FREEDOM CAMPAIGN LAUNCHES AT NATIONAL ARMY MUSEUM
The Normandy Memorial Trust launched its '22,442 Sacrifice for Freedom Campaign' at the National Army Museum in Chelsea on Thursday 7th February.
A group of D-Day veterans were guests of honour as the Trust introduced the project to 250 invited guests.
Hear from veterans & Trustees who attended the reception.
The figure 22,442 is the number who died on D-Day and during the Normandy Campaign while under British command.
Each name will appear in stone on the memorial which is due to be inaugurated in the village of Ver-sur-Mer on 6th June this year – the 75th anniversary of D-Day.
Click here to support the 22,442 Sacrifice for Freedom Campaign.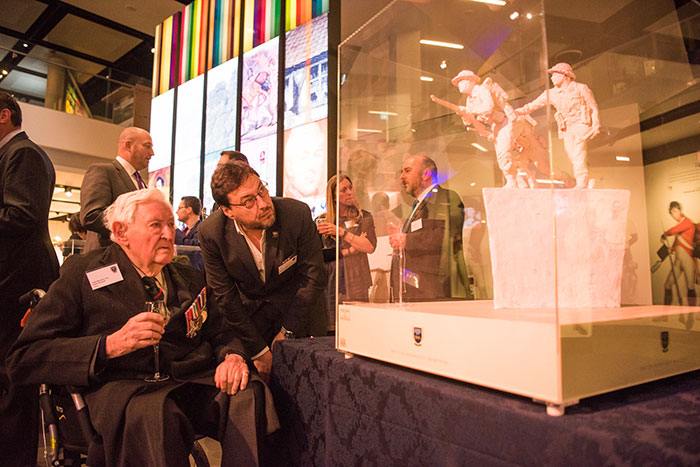 D-Day veteran Field Marshal Lord Edwin Bramall and memorial architect Liam O'Connor viewing the maquette of the 'D-Day Sculpture' designed by sculptor David Williams-Ellis. The sculpture will be unveiled on 6th June this year.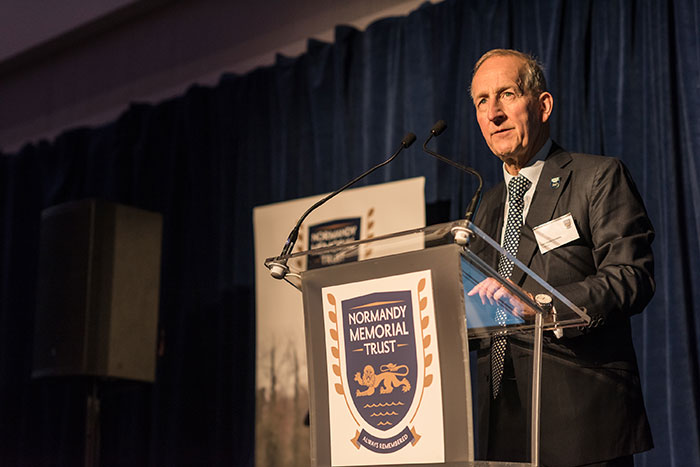 Trust Chairman Lord Peter Ricketts announcing that HRH The Prince of Wales has agreed to become Royal Patron of the Trust.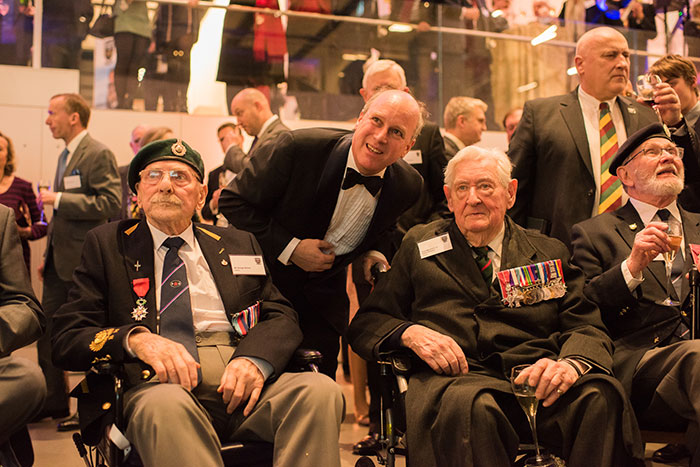 Veterans George Simm and Lord Edwin Bramall with Randolph Churchill, Sir Winston Churchill's great grandson (middle).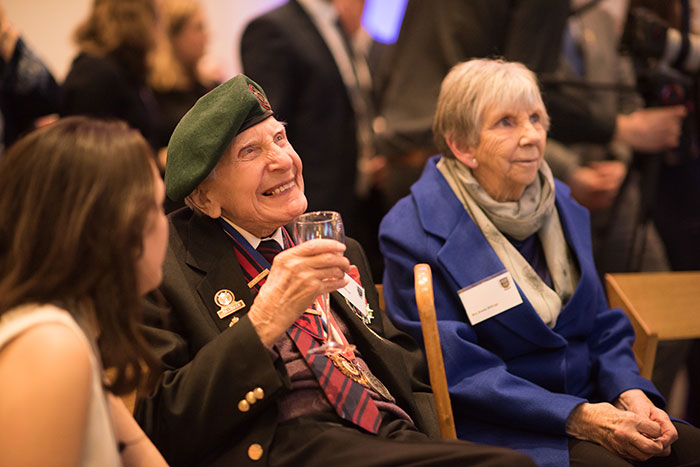 D-Day veteran Harry Billinge with wife Sheila.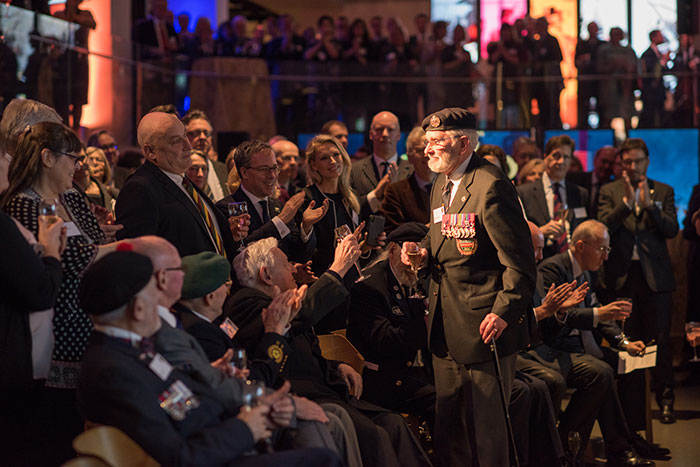 Patron George Batts taking applause for instigating the project.