2023 Memorial Calendar On Sale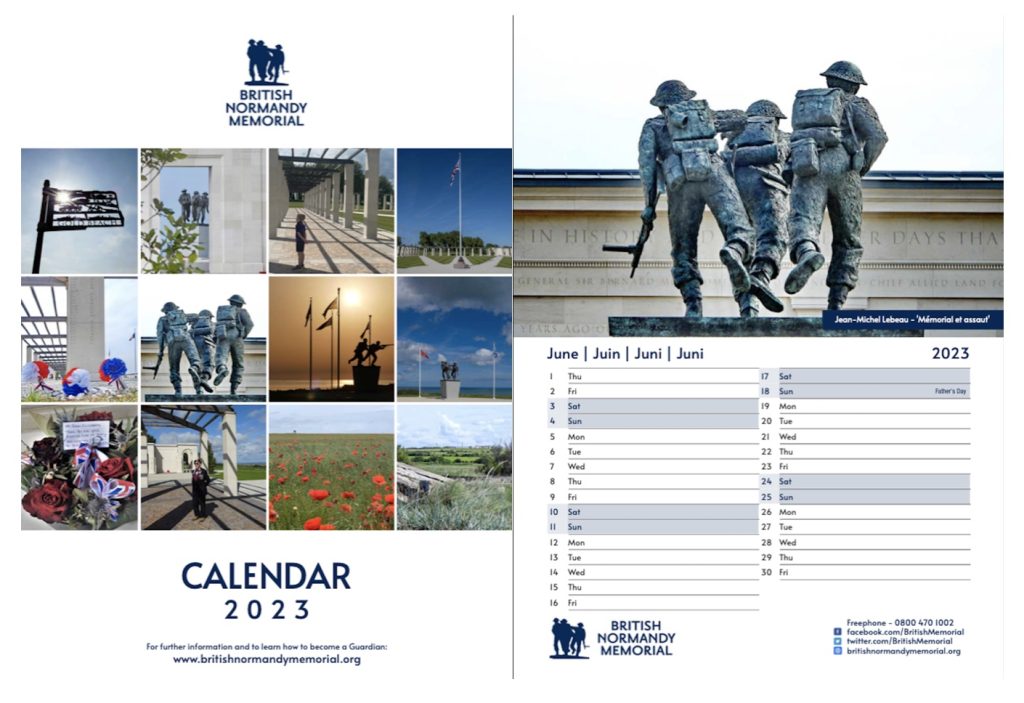 The Trust is delighted to announce the winners of the photo competition. The 12 winning entries have been compiled into a stunning collection of images for our 2023 calendar, capturing the serenity and poignancy of the Memorial.
Congratulations and thanks to our winners: Tony Gabis, Jean-Michel Lebeau, Alison Taylor, Alun Jenkins, Gill Attmore, Philip Enticknap, Eddie de Wilde, Nick Fear and Paul Cheall.
The calendar is available to buy for £9.99 plus £5 postage and packaging. All proceeds from sales will support the maintenance and protection of the British Normandy Memorial.
International posting is available and you will be advised of postage costs in advance of confirming your order. Postage to France is £7.25.