Will your school 'Dress Down for D-Day' in support of the British Normandy Memorial?
D-Day, 6 June 1944 was one of the most momentous days in recent European history.
It was the day when Allied nations, led by the United Kingdom, the United States and Canada, began the military offensive which culminated in the Liberation of France, the defeat of Nazi Germany and the restoration of freedom to Western Europe. 
 
Until now Britain – alone among the principal Allied nations of the Second World War – had not had its own National Memorial in Normandy recording the names of all those in British units.

22,442 men and women from more than 30 different nations lost their lives on D-Day and during the Battle of Normandy. 
 
Normandy Veterans have, for many years, campaigned for Britain to have its own Memorial. On the 6 June 2021 their aspirations were finally realised, when the British Normandy Memorial was officially opened by His Royal Highness, The Prince of Wales, Patron of the Normandy Memorial Trust. 
 
With no government funding for the Memorial's maintenance, we are calling on the people of Britain to help us to meet this annual expense of circa £400k – to ensure the protection and maintenance of the Memorial to an exceptional standard, fitting of the people whose memory we honour. 
 
With that in mind, we hope you will answer the national plea to all Primary Schools to adopt a 'Dress Down for D-Day' event at your school during the week of the 6th of June each year, whereby pupils are encouraged to wear their own clothes in return for a £1 or £2 donation to The Normandy Memorial Trust.

In helping to raise funds, you will be protecting the legacy of remembrance and passing on the lessons of history to future generations. 
 
During this year that celebrates the Queens Platinum Jubilee please join us in the culmination of the celebrations to remember those young men and women whose ultimate sacrifice have made this all possible. 

The Trust has created a short children's story to share the story of D-Day and the relevance of the Memorial with your students for context and understanding.

The video can be seen at the top of this page.

To join the campaign and/or for further information please contact:

Julie Verne, Development Director
[email protected]
Or contact us on 0800 470 1002.
Thank you for your consideration.  
General Lord Richard Dannatt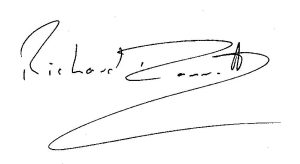 Chairman
Normandy Memorial Trust