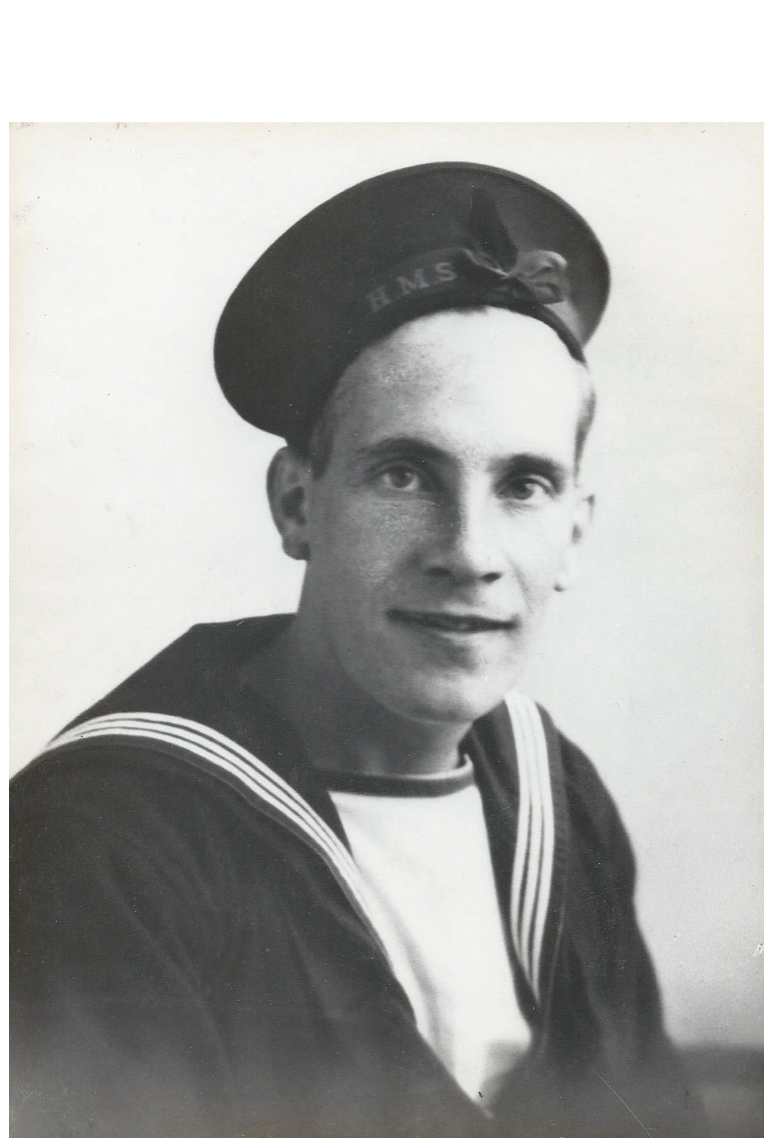 William John Wallace #1
The information and photographs are shared by the Trust with kind permission from William's nephew, William (Bill) Butcher.
My uncle, William Wallace, was brought up in Roscoe Street which has an London EC postcode. He was the second youngest of five children. Two elder sisters and an elder and younger brother. They lived in a flat in what was colloquially known as "the buildings." They were operated by Peabody which I believe is still a housing association today.
Family lore is that he met his wife as follows. William had a friend who was courting Lillian's cousin, Daisey, and as a result they were introduced. Whether it was William who asked his friend or Lillian asked Daisey for the introduction is not known, but introduced they were.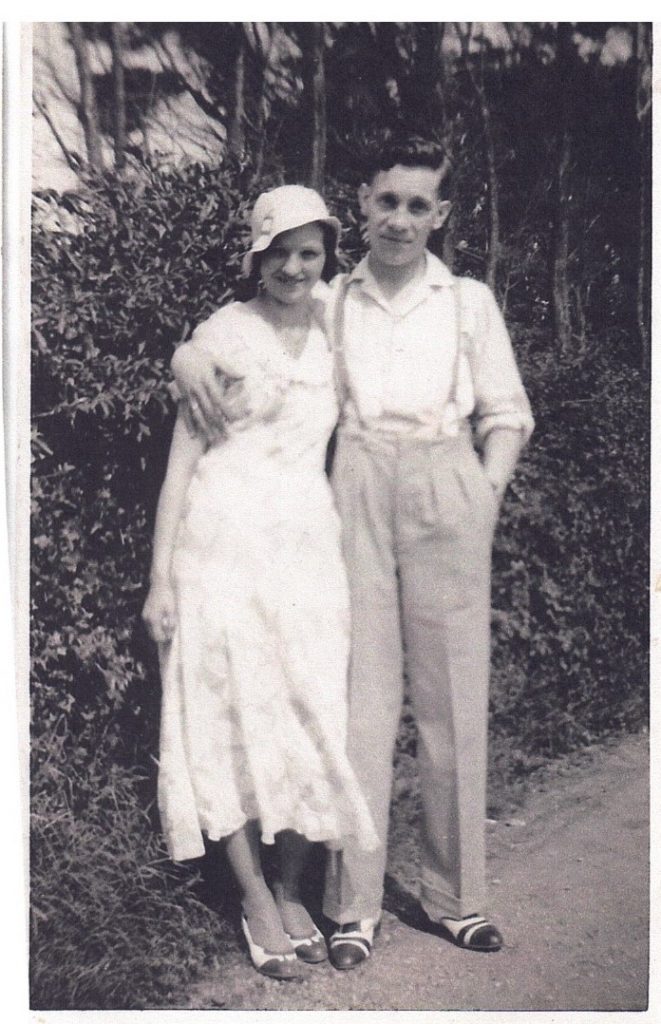 They were married in June but not sure which year, we believe it to be 1936.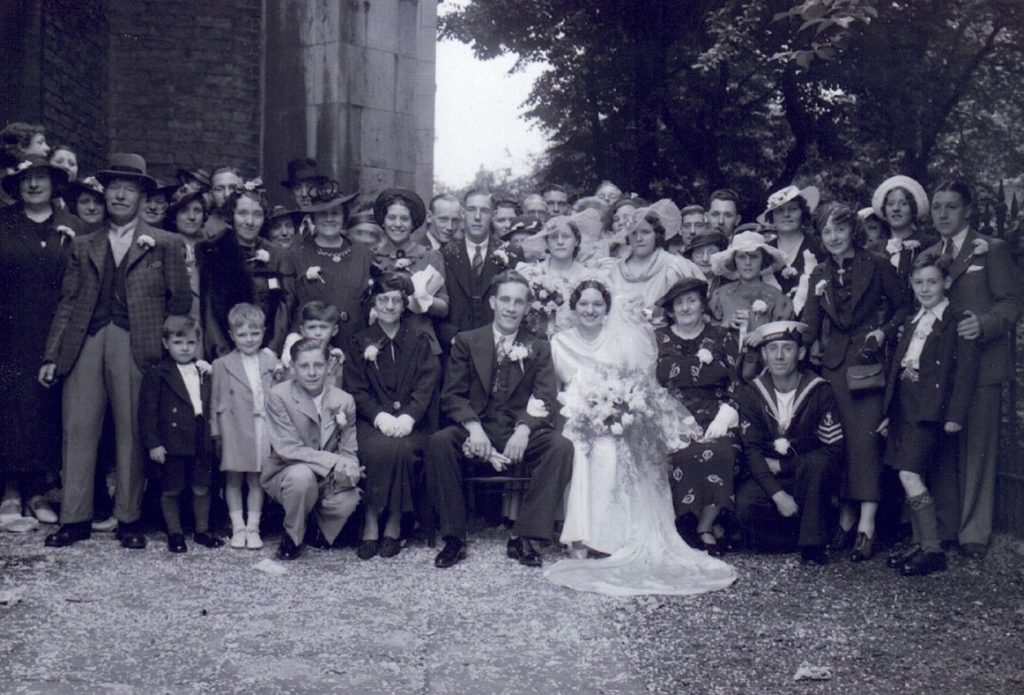 William and Lillian seated in the centre. William's mother, Emily, sits to his right, William's brother-in-law, in naval uniform, sits front row, right
We also have a lovely picture of the couple with two ladies we believe are Lilian's relatives.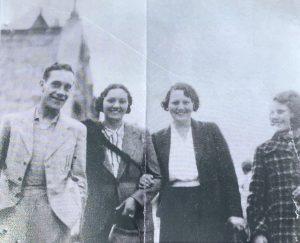 Their daughter Valerie was born 12th June 1942. So was just two when he was killed. Here is a photo of her. Not sure when it was taken but judging by the age of the child it must have been around the time he was killed.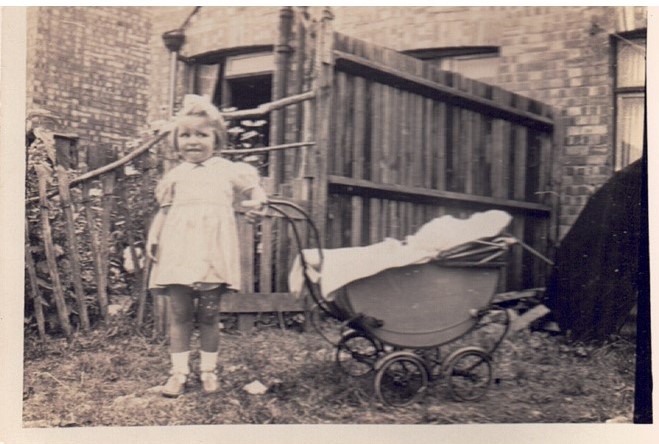 His Royal Navy record shows William joined the Royal Navy on 12 May 1941 and was aboard HMS Royal Arthur until 17th June 1941. He served on other ships for short periods then, on 1st October 1941, he was posted to HMS Oriole as Stoker 2nd Class. On 4th October 1941 he became Stoker 1st Class. He was lent to HMS Boyne on the 30th October 1941 and returned to HMS Oriole 1st November 1941. He remained on that ship until 23rd April 1943. He was then lent to HMS Lochinvar for one day (24th April 1943) and on the 25th April he was transferred to HMS Europa.
On the 1st July 1943 his rank/rating held changes from Stoker to War Time Engineman. He then transferred to HMS Fratton on the 16th August 1943.
He was serving aboard HMS Fratton when it sank on 18 August 1944. He was 33 years old. HMS Fratton was built in 1925 as a British Cargo Liner with a gross tonnage of 757 grt. The ship was requisitioned in August 1940 for use as a Channel mobile barrage-balloon vessel. From May 1943 she served as a coastal convoy Commodore's Ship. In June 1944 she was used as an assembly control vessel for the floating breakwaters off the Normandy beaches.
During the Normandy landings HMS Fratton was a Bombardon control ship with senior Naval Officer Bombardons aboard.  She arrived off Gold Beach on 7th June 1944. She was sunk by an underwater explosion, probably a torpedo from a midget submarine, whilst at anchor off Arromanches. (Position 43 degrees 29 ½ minutes north 00deg 35 minutes w). The explosion occurred portside aft and the ship sank stern first four minutes afterwards. 31 ratings died. Amongst them was my uncle, William Wallace, who was discharged dead on the 18th August 1944.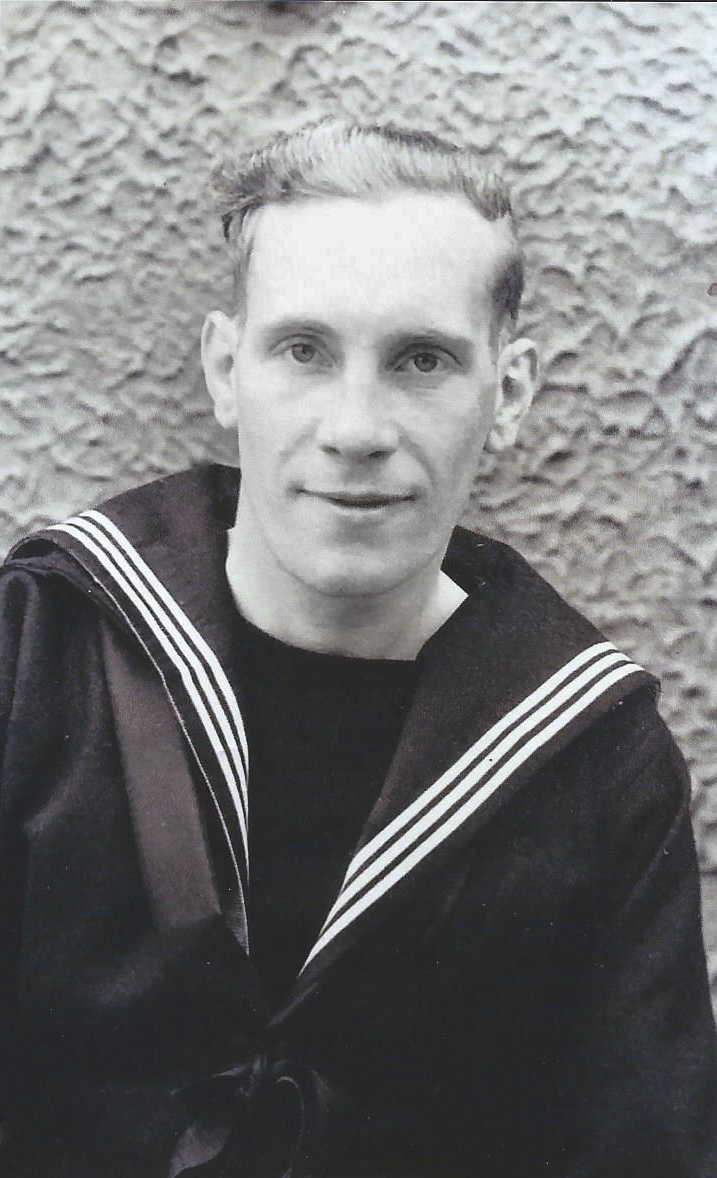 William's body was never found so he is commemorated on the Lowestoft Naval Memorial to the Missing. In the Ryes Commonwealth War Graves Commission Cemetery there is a grave to an unknown sailor, located at I.B. 3., which is next to a sailor known to be from HMS Fratton. My cousin Valerie, William's daughter, designated this as her Dad's grave so as to make a focal point.
Addendum
On 18th August 2022 Bill Butcher and his family paid a visit to Normandy, this being the anniversary of the sinking of HMS Fratton and the day his uncle, William Wallace, lost his life. They also went to the grave of the unknown sailor at the CWGC cemetery at Ryes and, at long last, were able to visit the British Normandy Memorial where he was able to lay a cross of poppies in his uncle's memory.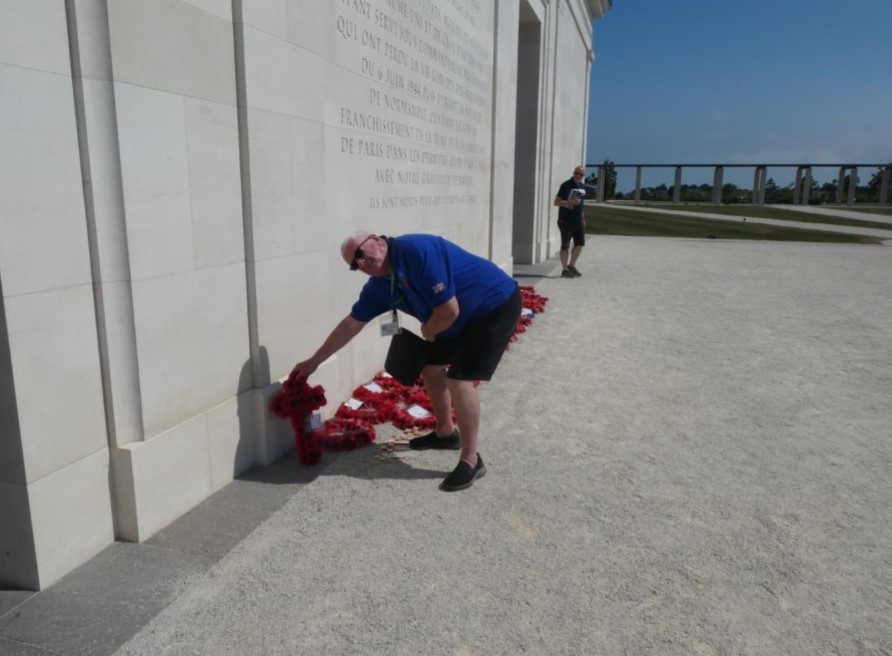 British Normandy Memorial - Additional Information
William's wife, Lily, tried to find out what had happened to William and HMS Fratton but she she passed away before she could discover the full story. Her daughter, Valerie, took over the search and you can read about how it went in part #2 of his Story here
FALLEN HEROES
WILLIAM JOHN WALLACERoyal Navy • ENGINEMAN

Royal Naval Patrol Service
HMS Fratton

DIED 18 August 1944

AGE 33

SERVICE NO. LT/KX 130197